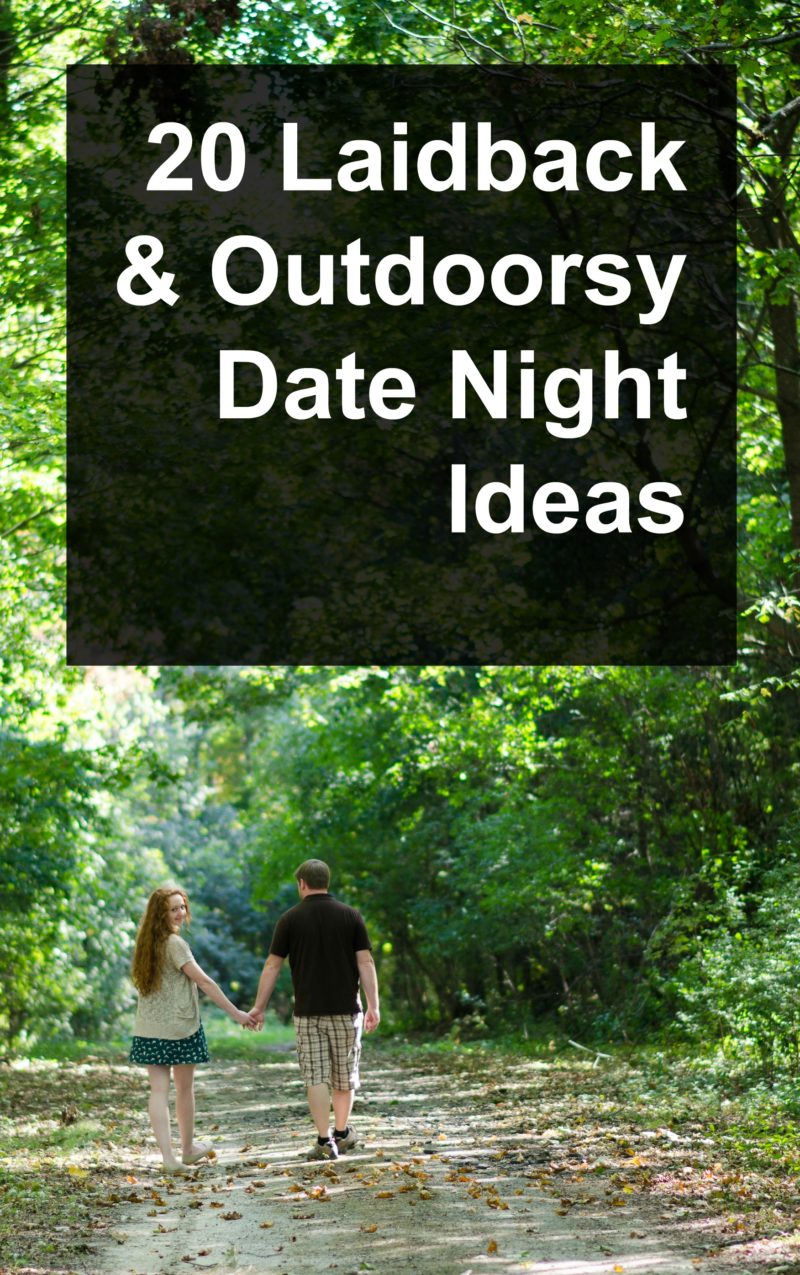 It's no surprise that we like the outdoors in this house, so we try to work in some fun time outside every chance we get, including our dates. This is a list of some pretty awesome date ideas to help you get out and enjoy the sun with your loved one.
Sunset stroll through town – ice cream is an obvious must.
Go to the farmers market – shopping, sampling, chatting, all wonderful things.
Tour a local farm – Many local farms will gladly give you a tour or you can probably find a pick your own farm and bring home some berries!
Go on a picnic – a blanket, some bubbly and a little take out sounds like a great idea. FYI the last picnic we went on was this one.
Bike ride – Working out together can get those endorphin's all going which is always a good thing.
Hit up a park – strolling through the flowers can be relaxing and people watching is usually a good time also.
Have cocktail hour on the patio – get a little extra fancy with the drinks and order some food.
Hit the drive in – movies, snacks, and some even let you bring puppies! It's the perfect date!
Go tubing in a river – This might come in handy on this particular date.
Take a class together – maybe you can learn to weld and he can learn to cook. Either way learning together always helps to build relationships
Go skinny dipping – a little danger and excitement does a lot for a couple, if thats what your into.
Have a game night – we play cards when we camp fairly often, but nothing says we can't pull them out on the deck also.
Go for a drive – maybe a little less environmentally friendly, but a drive along the coast or through the mountains is always a nice drive. I might suggest a motorcycle if you have one, but that's just personal preference speaking.
Stargaze – see how many constellations you can count, now that's romantic.
Go to a fun park – whether its batting cages, go karts, mini golf or roller coasters just go do something a little different because why not?
Cook out & make smores – if you don't have a back yard for a camp fire hit up your local park and enjoy an afternoon of hot dogs and marshmallows.
Go boating – whether you rent a canoe, kayak or speed boat getting out on the water can be super romantic.
Try hiking – again with that work out thing, but really hiking can be more like a slightly intense stroll with a really great view at the end.
Go to an outdoor concert or festival – good music can heal.
Go to a baseball game – it doesn't have to be the big leagues, lots of towns have their own small time teams.