This is Project No. 11 in my 12-12-12 Series, this time I utilized photos.
I had a lot of plans to do things with photos while during this project. I even went out and bought a scrap book, paper, printed pictures and the whole 9 yards. Then I spent about an hour working on it before I lost all interest. I decided to take a different approach and go with a printed book instead.
Putting together this book was so much easier on a computer screen. I could mess with the layouts as many times as I wanted, add words without my horrible handwriting screwing it up, and even add cool layers and frames to the photos. And I didn't even have to spend a bajillion (technical term there) dollars at the craft store on things like paper, stickers and fancy scissors.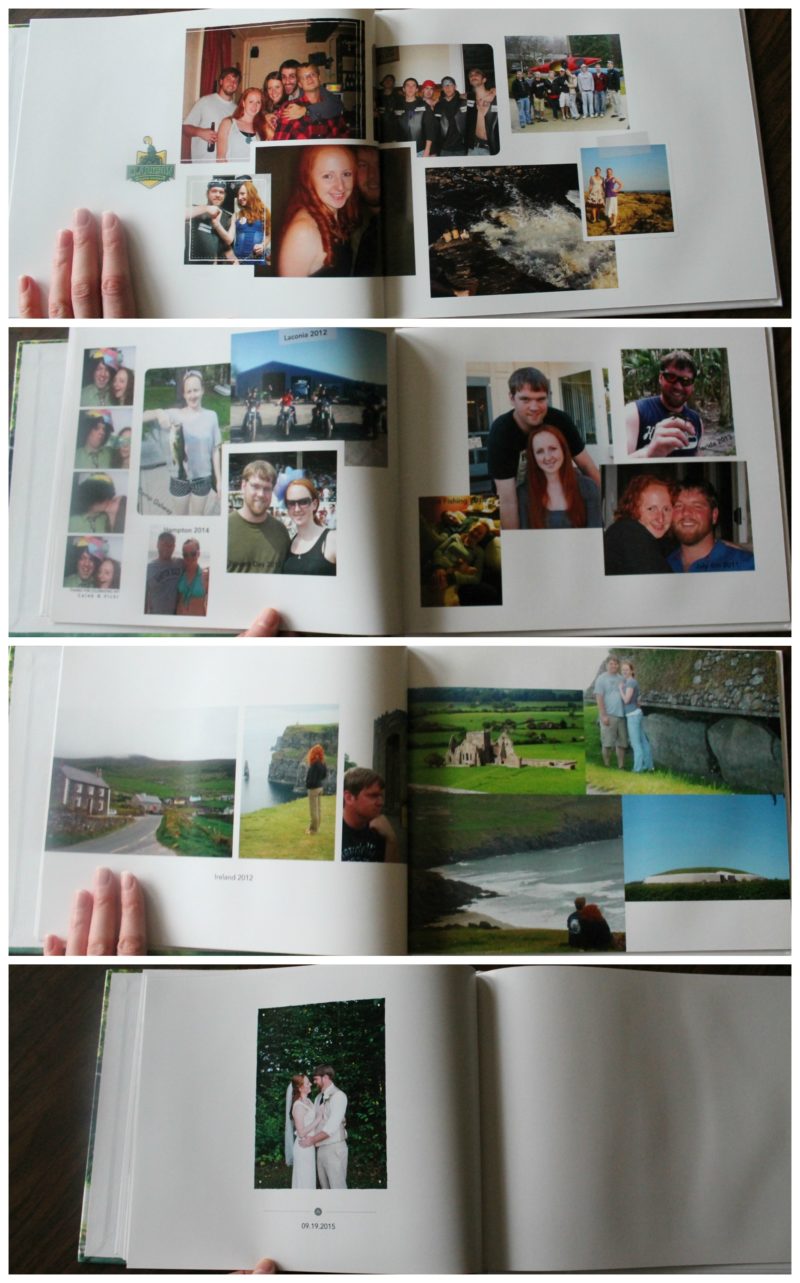 I had it printed 8×10 because that is the size of the book that was given to us by our photographer. Ideally I would love to have a little collection of books that I can look back on over the years to remember our lives together. It will be fun for us to look back, laugh at out fashion choice and reminisce about all the fun times that we had.
This book starts when we met, way back in college and includes some of our college adventures then moves forward through our first place together, traveling to Ireland adopting Brody, and finally our engagement. There are of course a scattering of some of my favorite photos of us, our adventures and our friends.
I really liked this project and already have plans for the next photo book, which I will create in the fall I'm hoping to use to commemorate our first year of marriage.
I used Shutterfly, but you can get these books from CVS, Artifact Uprising, and numerous others.