This is a review of Food 52 Vegan. 
Disclaimer: I was given a free copy of this book in exchange for this review through the Blogging for Books Program.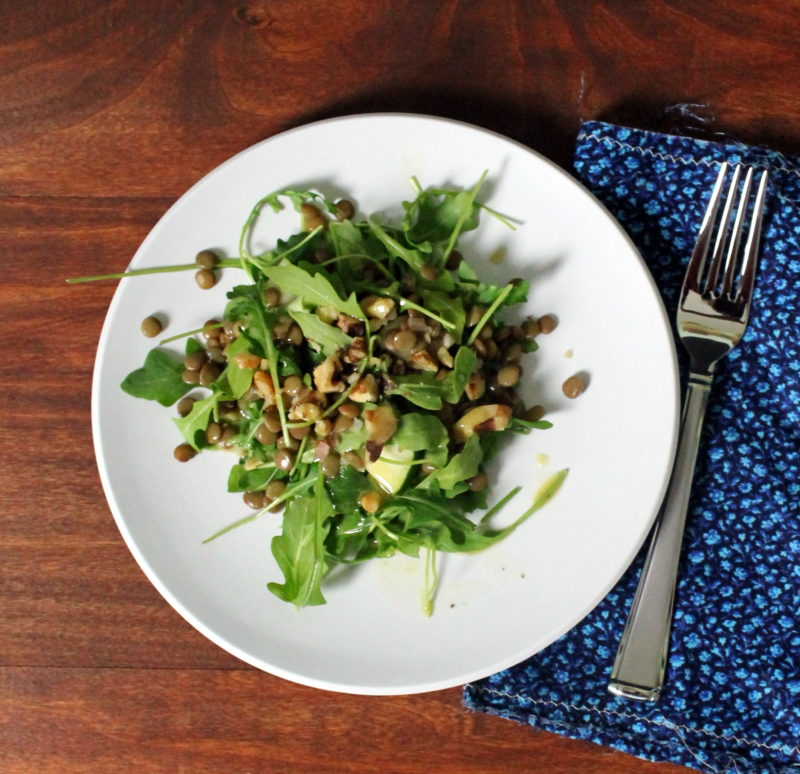 As we try to eat more vegetable based meals I find that I'm running out of steam. I've kind of been stuck in the same rotation of meals, which quite clearly has not helped our waste lines. That's why both Chuck and I are trying a diet challenge for the month of January. These little challenges give me a chance to flex my creative muscles in the kitchen and cook a different style of food. I have found that in my attempt to make sure I'm still getting enough protein on a restricted diet, while also maintaining my part time vegetarian diet and not getting completely bored, vegan cooking seems to be the way to go.
I recently picked up Food52 Vegan
 Cookbook and immediately fell in love. Not only are the pictures amazing, and the recipes superb, but there is a lot of really amazing step by step instruction, and additional info to help the average person understand the foundations of vegan cooking and diets.
This salad has been one of my favorites of the book, and a great go to for week night meals and lunches. I have made it exactly as prescribed, but also added a few ingredients here and there to spice it up. Thing like roasted red peppers, leftover black beans, hummus, and peanut dressing all work wonderfully with this salad base.

French Lentil and Arugula Salad
Ingredients
⅓ cup olive oil
1 small shallot, minced
2 tablespoons freshly squeezed lemon juice
1 tablespoon champagne vinegar
1 teaspoon Dijon mustard
2 ½ cups cooked lentils
2 cups firmly packed baby arugula leaves
1 cup thinly sliced radishes
1 cup chopped endive
1 cup sliced cucumber
¼ cup chopped fresh dill
⅓ cup toasted walnuts, chopped
Fresh cracked black pepper
Instructions
In a small bowl whisk together the olive oil, shallot, salt, lemon juice, vinegar and mustard until evenly blended. Set aside.
In a large bowl, stir together the lentils, arugula radishes, endive, cucumber, and dill. Drizzle evenly with the prepared dressing, then toss until the ingredients are evenly coated. Stir in the walnuts and season with black pepper to taste.
Serve immediately.