The long holiday weekend was a much needed break for me, despite only being a short distance from home, just that little time away from it all was amazing.
The actual holiday of July 4th was rather busy, with 5k's to be ran, parades to attend, massive food commas to induce, innocent bystanders to splash and of course fireworks to watch, the rest of the weekend was restful and restorative.
I didn't get to work in the hiking I had hoped, but my body needed some rest after all the festivities so a few days camping in the Adirondacks was a nice trade off. I think the excitement of the weekend had Brody all tuckered out anyway, a hike might not have been so fun for him. He's been doing nothing but sleeping for two days now.
I don't have much to share in the way of pictures from the whole weekend; I was too busy enjoying myself. But I do have a few camping recipes that I'm excited to share.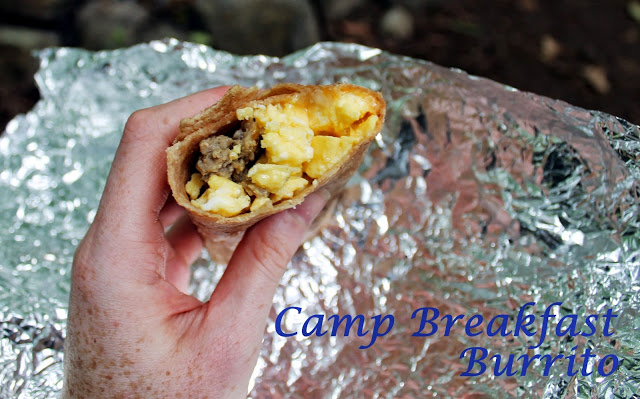 Breakfast Burritos
½ lb breakfast sausage
6-8 eggs
¼ cup milk
4 large tortillas
16 oz shredded cheddar cheese
In a large skillet cook the sausage thoroughly, and drain,
set aside. In a small bowl whisk together eggs and milk, then pour mixture into
a preheated pan to cook for roughly 5 minutes, stirring often.  Lay tortillas flat and evenly distribute the
sausage eggs and cheese. Roll tortillas into burrito form and then wrap in tin
foil. Place over fire for 3-4 minutes until all ingredients are warmed, and
cheese is melted. (Make ahead up to 2 days in advance)
Now I can't take all the credit for this one. I got the idea
from
this post
, and it was so awesome I had to share! My recipe is obviously alot simplier, but we liked it alot. There is also a video
that helps showcase this awesome camping recipe, plus i'm kind of obsessed with the blog.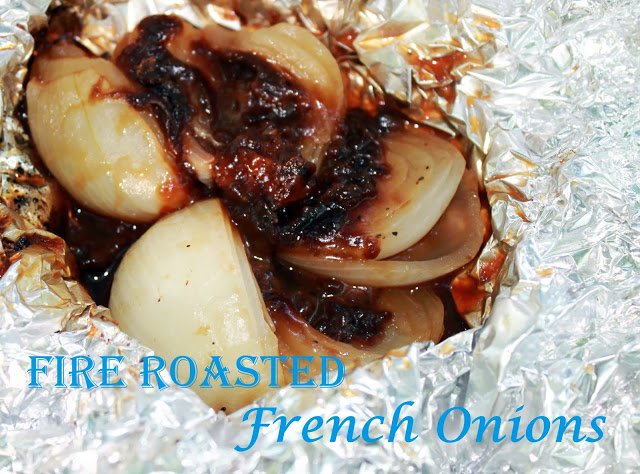 Fire Roasted French Onions
4 medium Onions
1 packet brown gravy
3-4 tbs of water
Peal all four onions, leaving the root in place (this keeps
the onion together while roasting), and cut them into quarters. Place onions in
a large piece of tin foil. Open the brown gravy packet and add water, using the
packet to stir it all up. Pout this mixture over the top of the onions. Using
the tinfoil wrap the onion, gravy mixture up and place over the hot coals of a
fire, roast for 20-25 minutes, turning several times, until the onions have
become caramelized. Serve warm.
As if you don't get enough French Onion Recipes from me? I
love this one, because it is easy, light weight, with little waste, and great
for a back packing trip, plus onions don't need to be refrigerated!