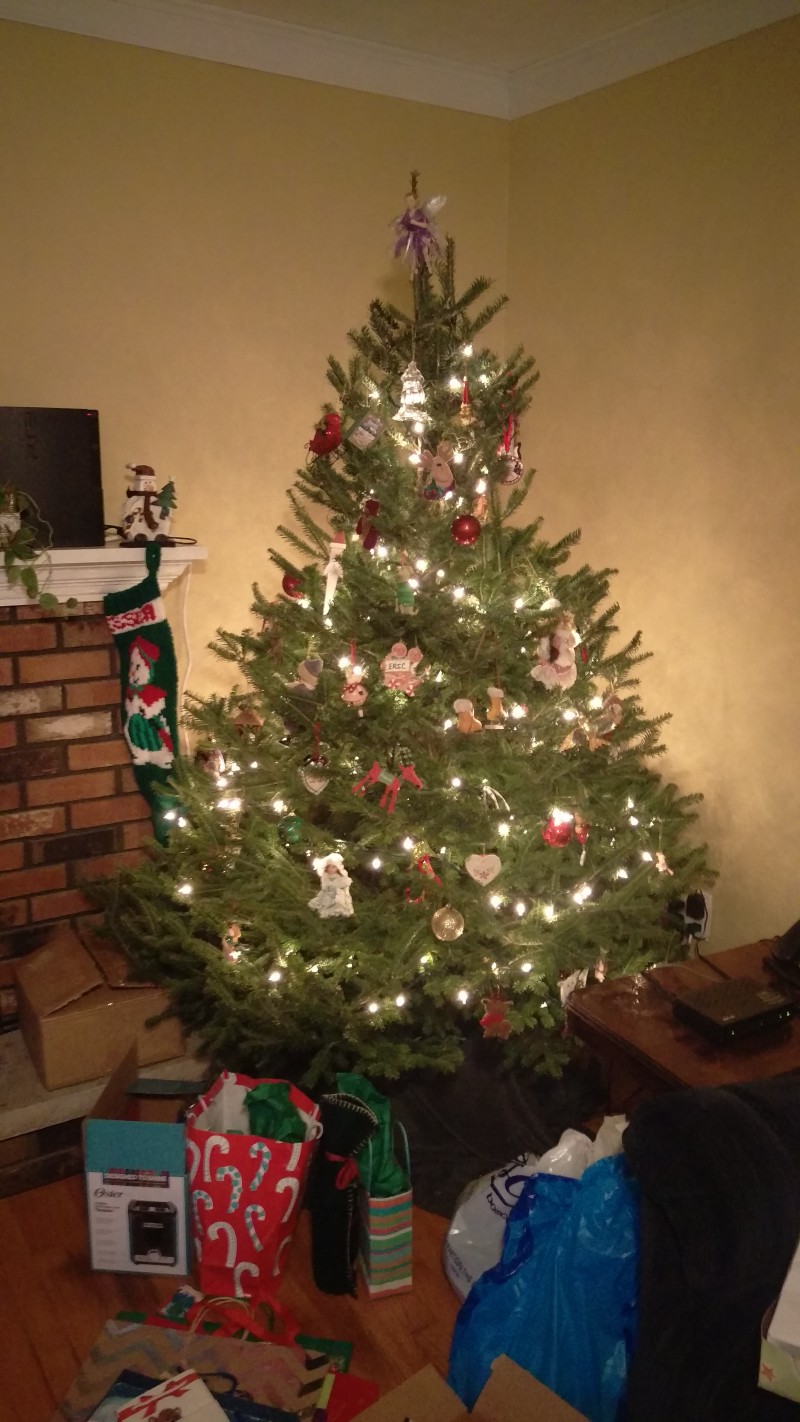 For them December was a hectic month.
C did some more hunting and brought home another big prize, so additional freezer space had to be purchased.
G decided to conquer the Fire Tower Challenge and hiked her first mountain on her own.  An accomplishment to say the least.
Together they did the Christmas shopping and put up the very first tree in their new home.
They hosted back to back holiday parties, and were able to finally use those mauve candles.
December came in like a storm and they weathered it together with ease.