Every year around this time a good friend of mine and I co-host a Cookie Party. We have been doing it for about 4 years now so it's kind of a holiday tradition at this point.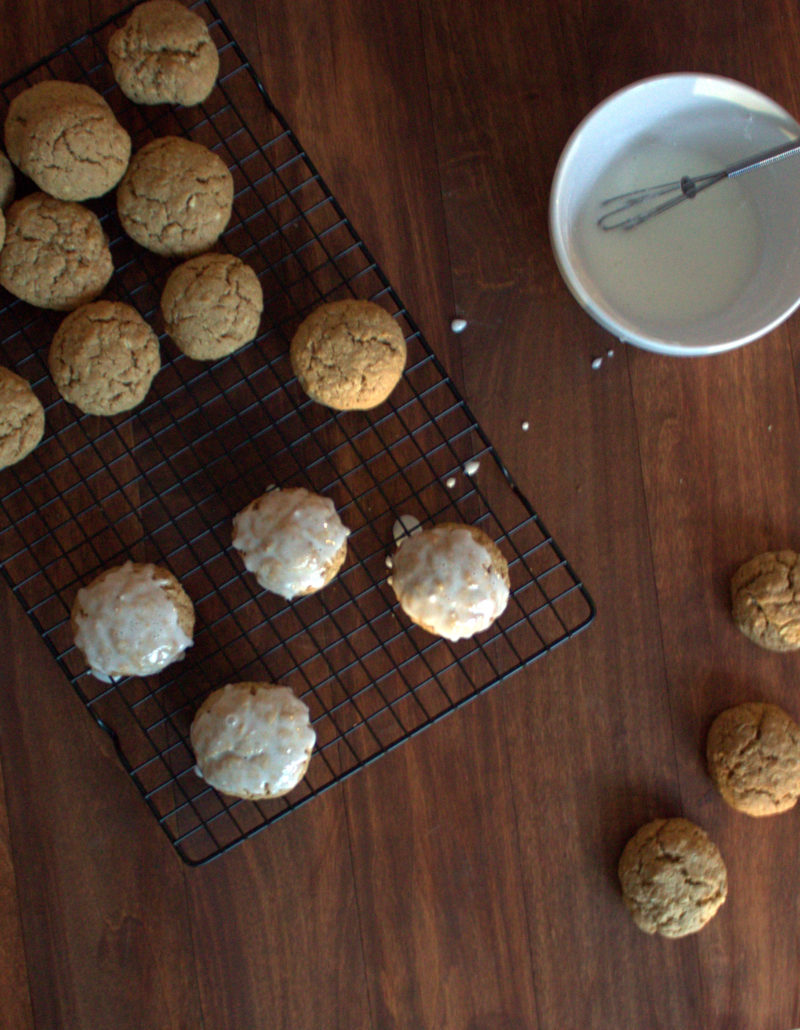 At first this party began as a cookie tasting party, where we all made a dozen or so cookies and proceeded to munch on them, and drink all night long. There were hardly any cookies left in the morning. These days we are finding that most of the cookies are still handing around, while all us "old folks" are tasting slivers of cookies in fear of our growing waistlines. It's okay though because then we pile up the leftover cookies on our trays, usually a solid variety and bring them home to share with our families.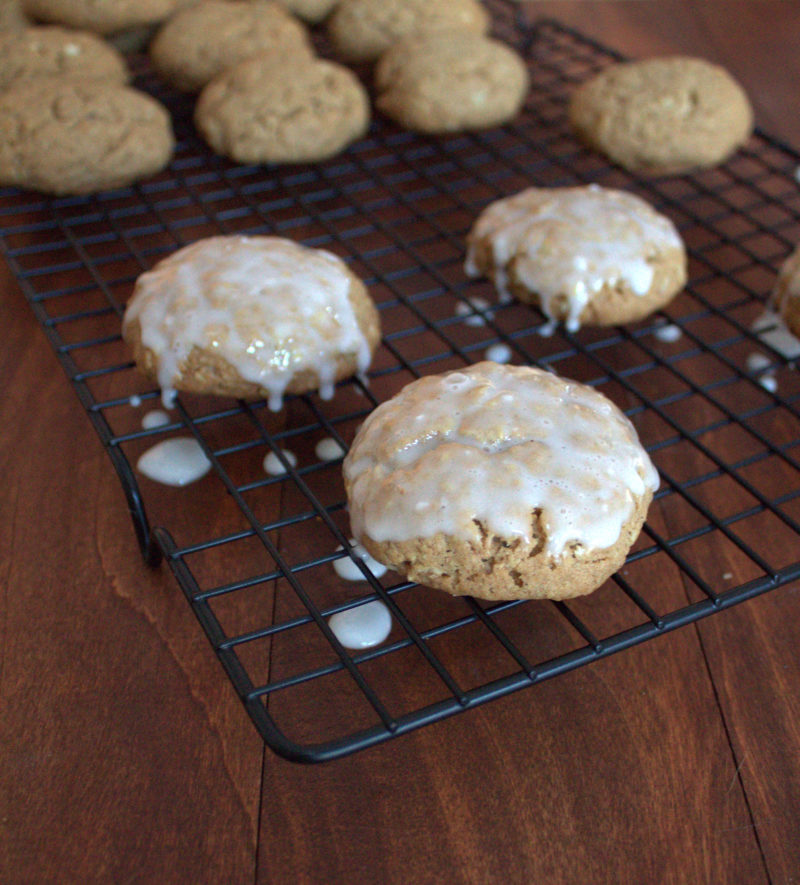 Sharing is caring after all. I guess you could say that we have grown into more caring individuals as we age. Yes, let's go with that instead.
This year I decided to make an old classic that I have always really loved. I love nearly any kind of oatmeal cookie, but a soft chewy one really gets my heart. I also love the little bit of sweetness added by the icing.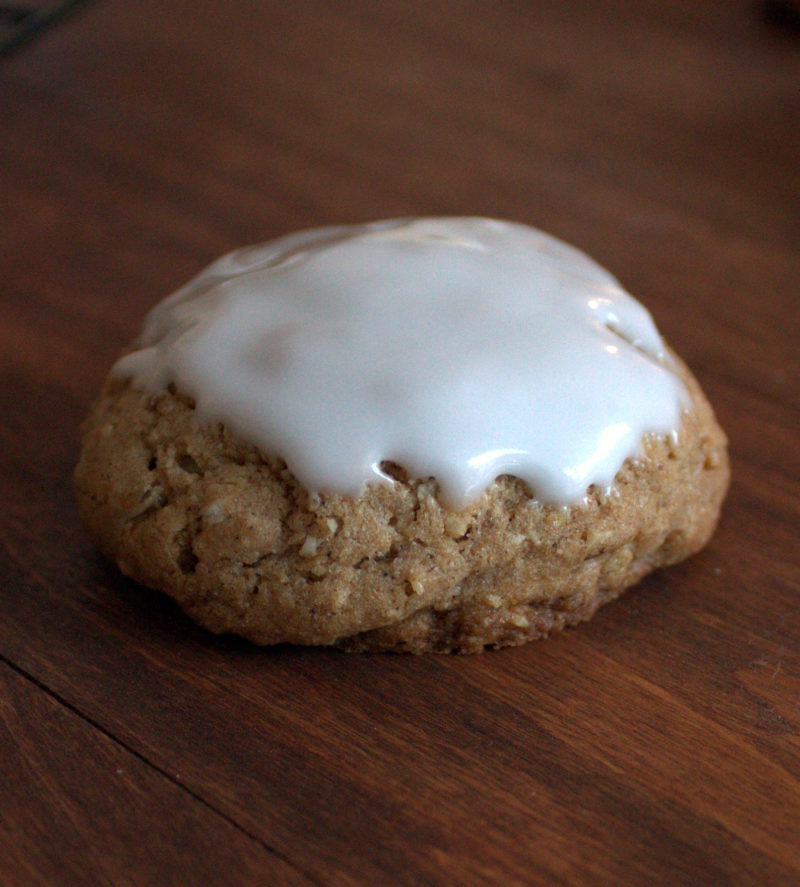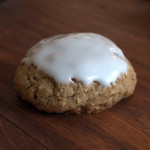 Chewy Iced Oatmeal Cookies
Prep Time 15 minutes
Cook Time 15 minutes
Total Time 30 minutes
Ingredients
2 cups old-fashioned rolled oats
2 cups all-purpose Flour
1 tablespoon baking powder
½ teaspoon baking soda
1 ½ teaspoons ground cinnamon
½ teaspoon ground nutmeg
½ teaspoon salt
1 cup unsalted butter softened
¾ cup packed light brown sugar
¾ cup granulated sugar
2 large eggs
2 teaspoons vanilla extract
2 cups powdered sugar
3 tablespoons milk
Instructions
Preheat the oven to 350 degrees and prepare 2 baking sheets with cooking spray.

Pulse the rolled oats in a food processor for about 10 seconds, until course.

In a medium bowl combine the pulsed oats, flour, baking powder, baking soda, salt, cinnamon, and nutmeg.

Using an electric mixer combine the butter and sugars until well combined. Mix in the eggs and the vanilla extract until well blended.

Add the flour mixture a cup at a time while continuing to mix. Once the dough is mixed well roll it into 2 inch sized balls. Place them on the baking sheet about 2 inches apart and press them down to flatten the top.

Place in the oven and bake for 12 to 15 minutes, or until the bottoms have begun to brown. Remove from heat and transfer to a wire rack to cool.

While the cookies cool, combine the powdered sugar and milk in a medium-sized bowl. Whisk until thick paste forms. Quickly dip the tops of the cookies into the glaze and let the excess drip off. Place them back on the wire rack to set.

Serve immediately or store in an air tight container for up to 1 week.
Similar Recipes: