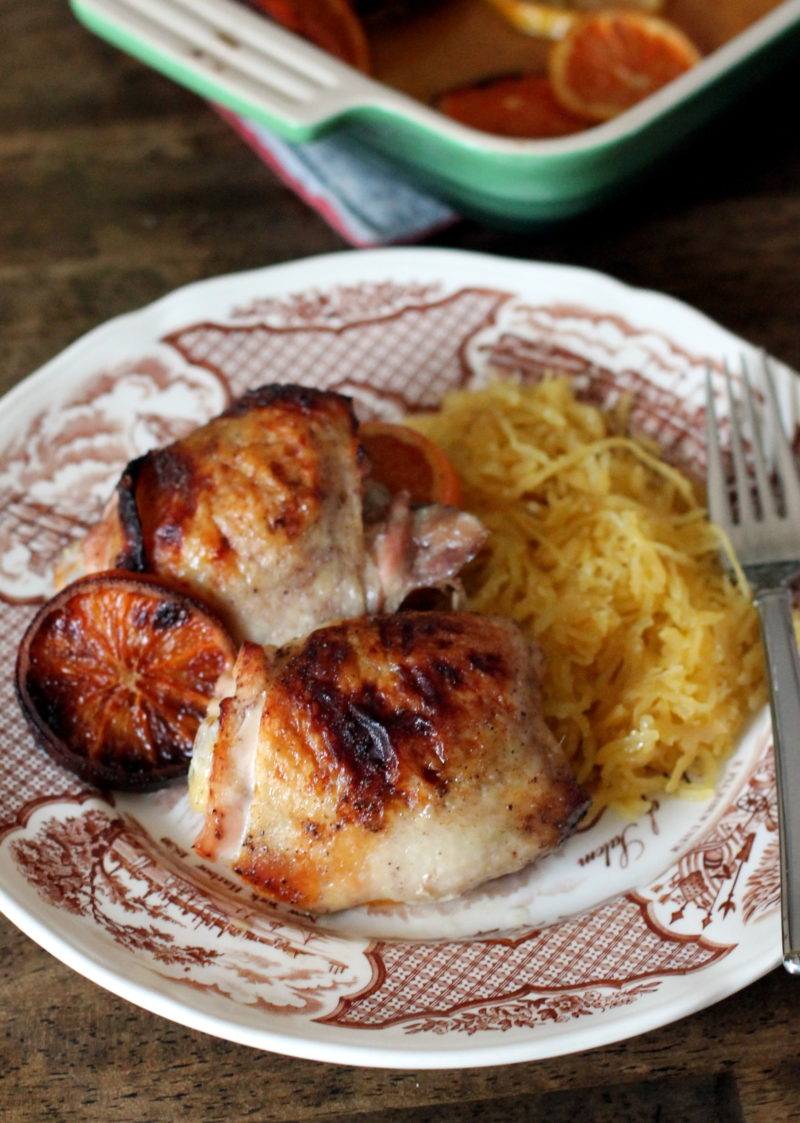 Looking for your new favorite chicken recipe? Stop right here, because this Citrus & Allspice Roasted Chicken is it.
This recipe is surprisingly simple but packs a ton of flavor. I think what I love about it most is that the flavor comes out very unique. I don't know about you, but it's not often that I use allspice as the main spice in, well, anything. So this is a nice change of pace.
If you have a spice grinder I absolutely suggest starting with whole spices, like those from Maya Mountain. Whole spices retain their freshness and flavor longer than pre-ground ones, which can make a huge difference in a dish like this.
I found that a tablespoon of whole allspice equated to just over the teaspoon required for this recipe.
I tailored this recipe to bone-in, skin-on chicken. It's got a higher fat content (hi, fat is good for you), plus it will keep the meat juicy and succulent while roasting. I'd also suggest using a coated or glass baking dish to keep the chicken from sticking. If you don't have one, that's fine just give a good once over with butter or cooking spray.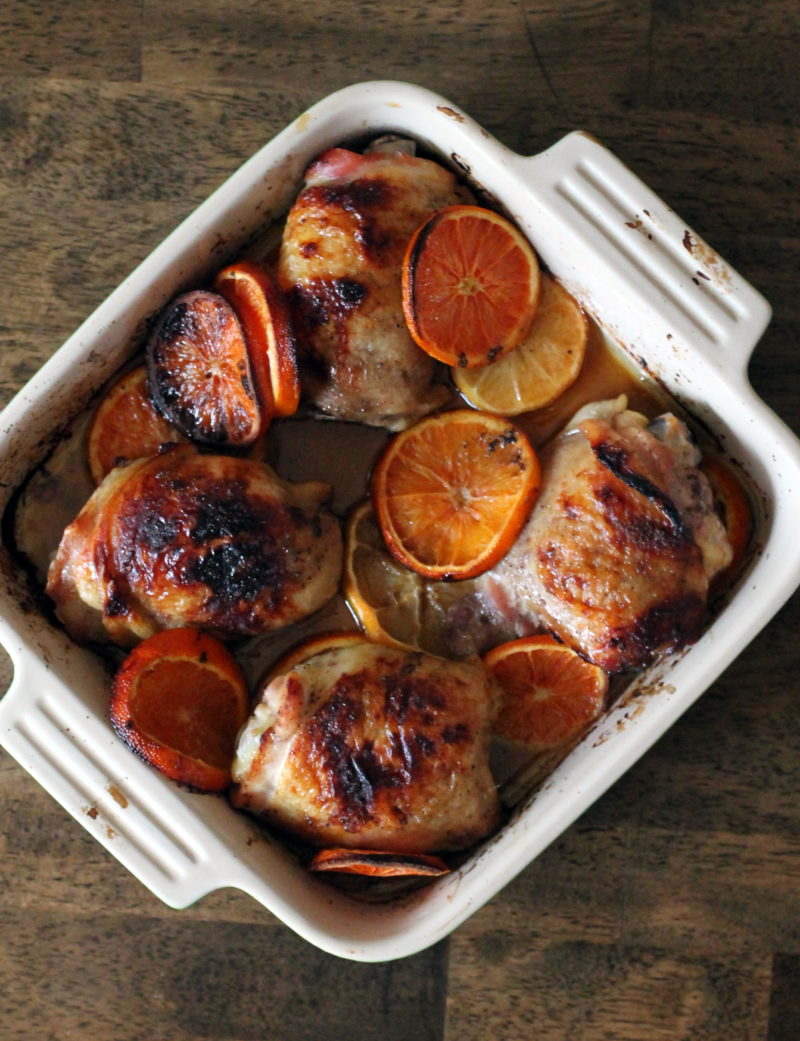 Another added bonus of this recipe is that the oranges and lemons are so roasted that you can eat the whole rind if you're into that kind of thing. The addition of the allspice makes them extra delicious.
I would serve this dish over something plain, and use the juice to elevate it spaghetti squash, rice, or some kind of mash are all great options.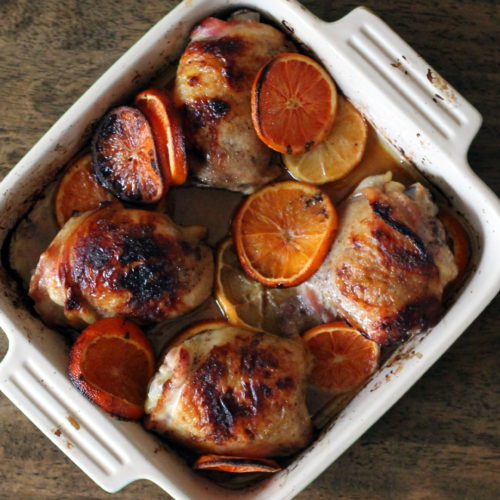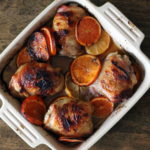 Citrus & Allspice Roasted Chicken
Ingredients
2-3 medium oranges
1 large lemon
2 lbs chicken thighs or legs bone-in, skin-on
1/4 cup olive oil
1 tbsp honey
1 tsp ground allspice
Salt and pepper to taste
Instructions
Preheat the oven to 475F

Slice the orange and lemons about ¼ to 1/8 inch thick. Remove any seeds.

Lay a few orange slices on the bottom of the baking pan. And place the chicken on top, be careful not to crowd the chicken.

In a small bowl stir together the olive oil, honey, allspice, salt and pepper. Brush the combination on each piece of chicken and top with the remaining slices of orange and lemon.

Place in the oven and roast for 35 to 45 minutes.

Remove from heat and serve warm.
Recipe Notes
The chicken can be marinated ahead of time in the sauce for up to 24 hours.
Warm the honey to allow it to incorporate easier.
Similar Recipes: