Yep, I'm going there. At this point, we are all doing our best to avoid going places, which includes the grocery store. So, I thought I'd put together a couple of my favorite meals that can be made mostly from stuff you already have if you have a well-stocked pantry.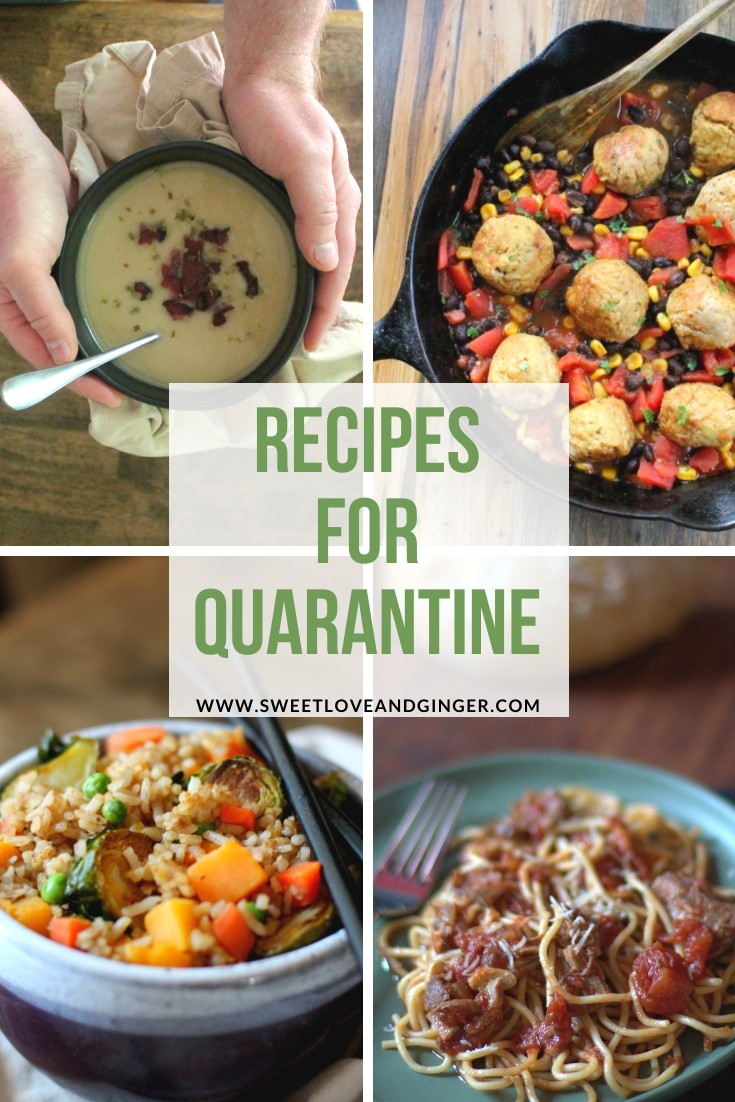 Don't know how to stock your pantry? I've got you covered there too.
This list is going to look different for everyone, and there might be some alterations to the original recipes, but for the most part these will have you covered for a while.
Leftover Fried Rice – Basically fried rice made with any vegetable you have on hand. Add ground meat, tofu or an extra runny egg on top for added protein.
Slow Cooker Pork Ragu – Or any kind of meat ragu. The great thing about the slow cooker is that it can transform nearly any cut of meat into a tender, easy to eat sensation. And everything tastes good slathered in an Italian style sauce in my opinion.
15 Bean Soup with Ham Bones – Or split pea soup or whatever other dried bean/lentil combination you want, vegetarian or not. Again this is where the crockpot is king. Keeping some old soup bones in the freezer and friend beans in the cupboard is one of the best ways to be prepared for basically anything. Have to use up frozen or fresh veggies add them in, or try a recipe like this slow-cooked vegetable beef stew.
Southwest Meatball Skillet – I'm pretty sure I add this to nearly every round up I do because I love this recipe (it's easy, healthy and so delicious). Aside from the ground meat nearly everything here can come from bans. It's literally a can or two of beans, a can or less of corn, and a can of tomatoes, spices, and meatballs. boom!
Potato Soup – This one uses ramps, but leeks or onions work too.
Eggroll in a bowl – Another family favorite here. Cabbage keeps well for a long time in the fridge. Feel free to use whatever ground meat or tofu you have on hand.
Vegetable Risotto – LIke fried rice, but fancier. A great way to use up whatever meat or veg you have on hand, but with a different flavor profile.
Thai Salmon Burgers – Feel free to use salmon, crab or whatever you again have on hand. You could also swap out the thai seasonings for old bay , but canned seafood is a great way to get healthy fats, and protein in a pinch.