So meal prep; do you do it?
I've never been that good at doing too much of it beyond meal planning and grocery shopping. I have friends who actually spend a few hours each week preparing their meals in individual containers, including snacks so they don't even have to think about it. Personally I don't think that is a system that works for me, but that doesn't mean it's not a fabulous idea if that's what works for you.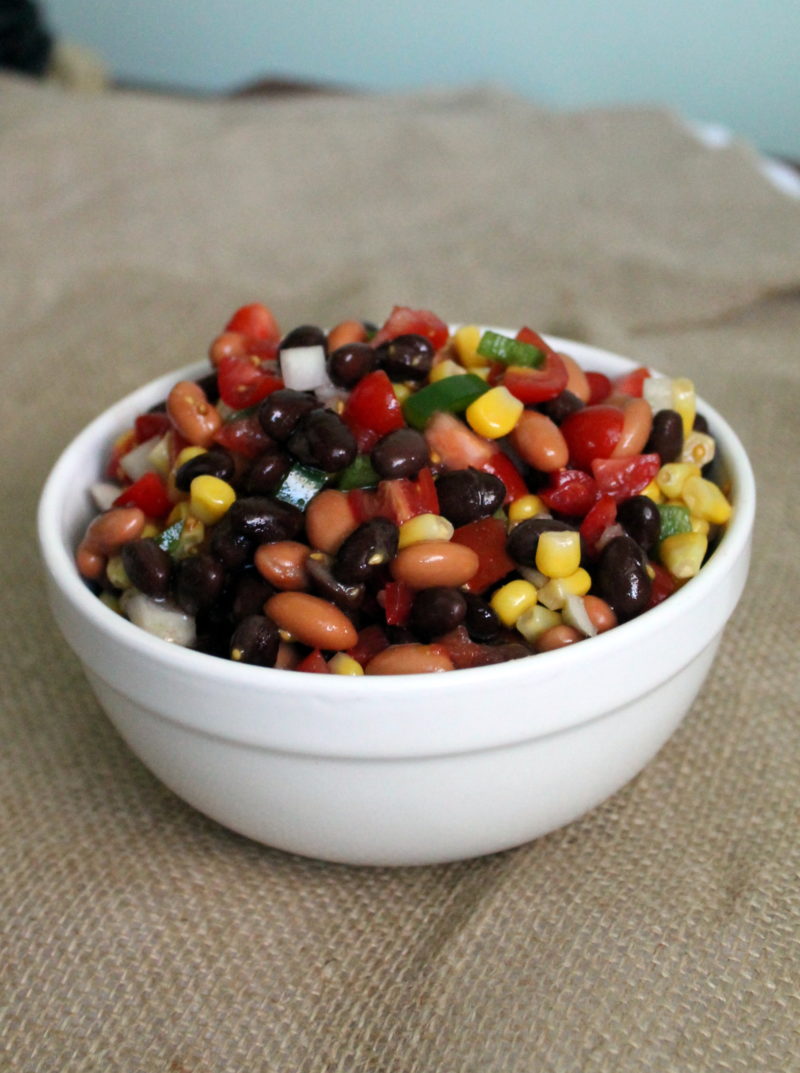 Even though I don't do a full on meal prep each week I like to make sure that we have some stuff ready to toss onto a salad for lunches or snack really for convenience sake, and because every now and then we end up without leftovers for lunch.
Whether you call it confetti salad, cowboy caviar or just bean salad this little dish is a great addition to your meal prep plans. I love it because it's easy to toss together, made with unprocessed food and so good! It's also one of the most versatile recipes in my arsenal lending itself to so many applications. I try to make this every couple of weeks just to have around the house. It's so convenient to pull this salad out for a snack, a lunch or an addition to a meal. Knowing that it's totally healthy is just an added bonus.
To date we have used this mixture in stuffed peppers, as a dip with chips, over French fries with cheese, to top a salad, in enchiladas or wraps or just on its own. It's pretty easy to see how this one dish can quickly become a meal prep staple.
Confetti Bean Salad
Ingredients
1 (15 ounce) can black beans, rinsed and drained
1 (15 ounce) can pinto beans, rinsed and drained
1 (11 ounce) can sweet corn, drained
1 cup chopped tomatoes
½ cup chopped onion
1 jalapenos, ribs, seeds removed and chopped fine
Pinch salt
¼ cup olive oil
Juice of half a lime
2 tablespoons chopped cilantro
Instructions
Combine all ingredients in a large bowl and toss until well combined. Serve immediately.