Where has this series gone
too?
Ramen noodles mostly. I
love that stuff.
This time of year I tend to
make big casseroles, or roasted dinners so we eat leftovers for days, which is
also a reason why I haven't been cooking for my single self a lot, even though
this is the time of year Chuck is gone the most, why when I have an entire
fridge of food to eat and all I have to do is reheat?
Well I'm going to get back
on that horse and keep this series alive. It's been around since the beginning,
and is one of my favorites, so it must be done.
For the first Dinner 4 One
of the New Year I thought I would start out with an old favorite. I'm finding
myself compelled to share a lot of the recipes that I had previously thought
were rather boring because I believe that you guys may not find them boring,
and they may open up new doors for you. This whole thing is about sharing after
all.
This trick is a fail proof
healthy and cheap method for making dinner or lunches for your single self. It's also super easy.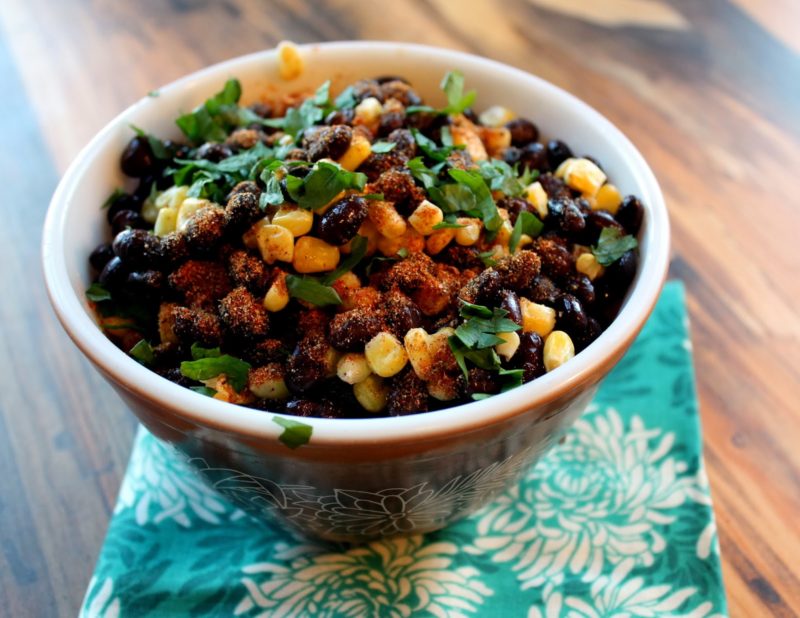 Black Bean & Corn Toss


1 can of black beans,
drained & rinsed

1 cup frozen corn

1 handful of cilantro
chopped

2tsp cumin

1 tsp paprika
1 tsp cayene

1/2 tsp garlic powder

1/4 tsp chili powder

Salt & pepper to taste

1 tsp extra virgin olive
oil


Combine all ingredients in
a large bowl and toss to combine. Serve as you please, warmed in the microwave,
stove or cold. Will keep in an air tight container for up to 1 week.
Once this concoction is
made it can be tossed around on a myriad of different things to extend, liven
or transcend the flavors. It is my favorite addition to plain ol' boxed mac n
cheese (I will never give that stuff up). It's great on its own or just plopped
over some rice or quinoa. I also like it tossed with salsa and eaten with
chips. Oh or tossed with salsa and scrambled eggs. Or just over salad.
Are you catching on here?
Spend some times on day 1 and make this thing, then for the next few days you
have a good clean source of protein to create an infinite number of meals. The
recipe here will last me alone, two or three days, but it's easy enough to
double or triple or even make and freeze, so don't be shy about it, especially
if you like that southwestern kind of flavor.
If you are looking for the
all-time best recipe to possibly make with this, well let me help you
out.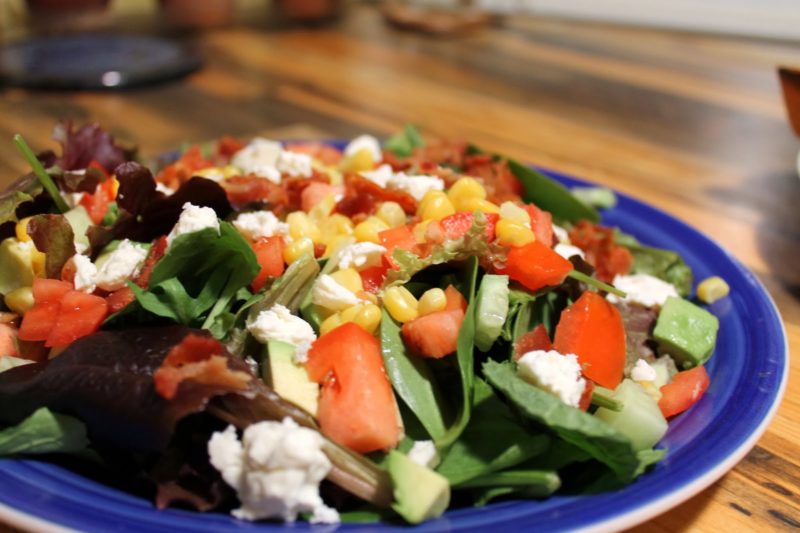 Southwestern BLT Salad


A big pile of mixed greens

1 tomato, chopped

½ an avocado sliced or
chopped

2 oz. goat cheese crumbled

3 strips of bacon, crumbled

½ cup of black bean &
corn toss

Salad dressing of choice (I
like catalina)
Layer the ingredients on a
large plate. Top with dressing and enjoy!
How do you like
to prepare food when your alone, fancy, or boxed mac?