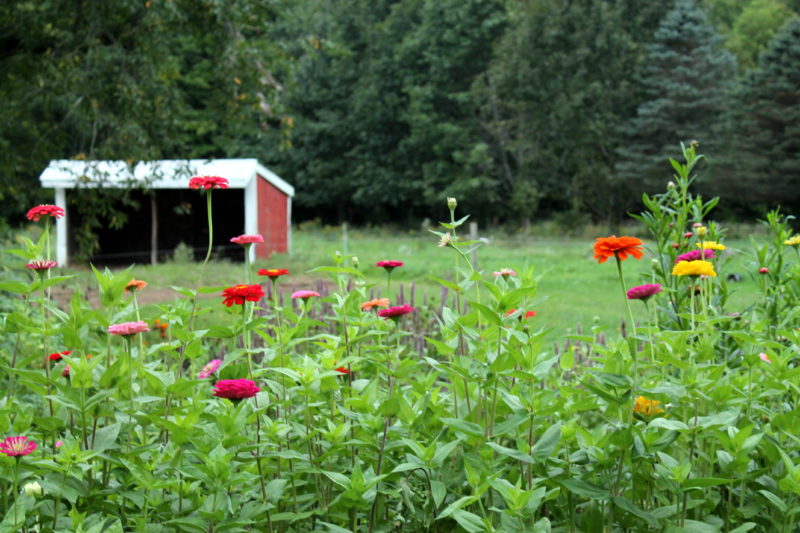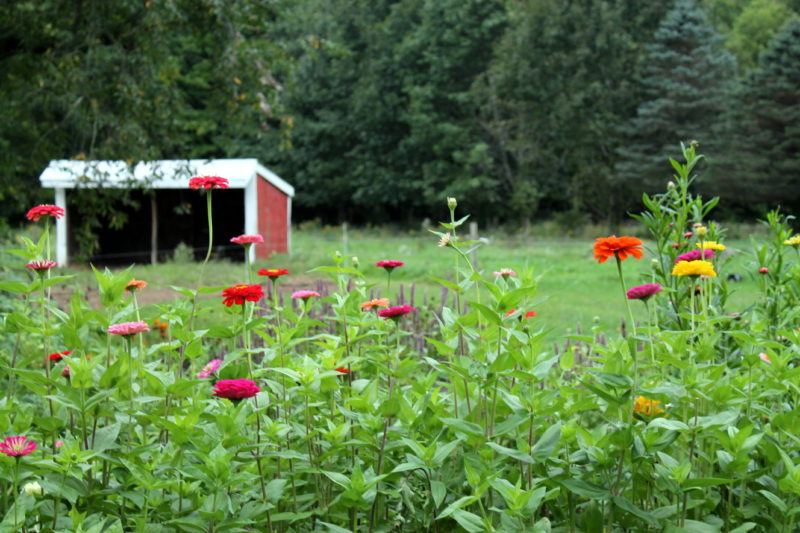 Featherbed Lane is an idyllic little farm located down a tree-lined dirt road on the outskirts of town. The 1870's farmhouse is surrounded by a collection of well-maintained bright red barns and neat greenhouses. There is even a storybook line up of horse-drawn farm equipment. Beyond the fields stretch acres upon acres of forests.
When I arrived on an overcast September day I was taken aback by just how tidy this farm was. I've been to a number of farms, but rarely do I stumble on one that's so clean and organized looking. I get the impression that this is part of Tim Biello's philosophy. Which was solidified as I watched them peal the dirty outer skins on summer onions to make them look more appealing to their CSA (Community Supported Agriculture) members.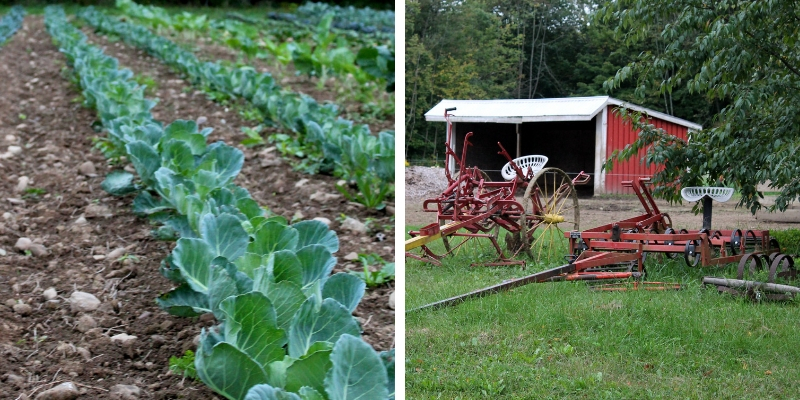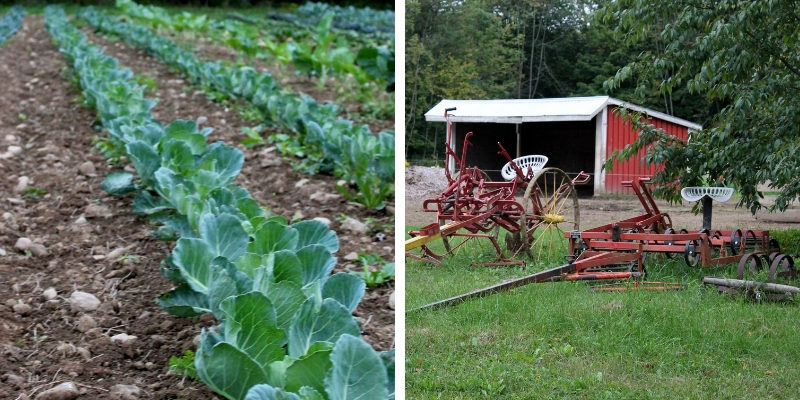 I meandered past the greenhouses and out to the fields to find Tim and his crew harvesting for the next morning's CSA pick up event. The fields were laid out in long, neat rows that with varying colors, surrounded by hedgerows of native trees that were just beginning to turn for fall. It really was quite pretty.
Tim himself was just finishing up a row of broccoli and moving on to the okra as I introduced myself. He's part of a newer generation of farmers who are changing the fabric of what conventional farming has been for the last 100 or so years and he looks the part. Aside from the classic overalls, he's got a bit of an edgier look, and genuine smile. We chatted while he harvested, and I found him to be very personable, but also inquisitive, which made it easy to get off track. He's the kind of guy you want at your dinner party that is just naturally able to keep the conversation going.
I learned that he has a background in conservation biology as well as community developement, and found the best way to marry these was through farming. Maintaining the land in a way that it can be profitable, and beneficial to both humans and wildlife, as well as the soil itself, is a goal that was quite evident in our discussions. In the years leading up to the purchase of Featherbed Lane Farm, he and staff member Tory both worked on various farms including Essex Farm (the countries first year-round, whole diet CSA), where he was introduced to draft horses. Working with draft horses has since become a vital and unique part of the current farm structure.
Along with the use of draft horses, Featherbed Lane employs a number of organic minded practices such as cover cropping, crop rotation, composting, and livestock integration that allow it to maintain as much of a full circle system as possible. By working with mother nature to develop the soil, they are able to not only grow healthier crops but maintain soil hydration and reduce the need for irrigation in the fields. Keeping with these principals they also employ agroforestry techniques, and habitat management, benefitting biodiversity in the area. Maintaining high biodiversity on the farm is a more natural way to help prevent the abundance of pests and diseases in the crops.
However, it's the little things around the farm that help make it so much more eco-friendly, like limited use, and re-use of plastics. Tim admits that plastics have their place on the farm, as row covers, in greenhouses, storage bins and the like, but they attempt to use as little as possible, reusing where they can. This also means selecting for plants that grow well naturally in our area. Using sweet potatoes as an example he demonstrated how while the plant grows here, it really does better with warmer soil, which can be achieved with the use of geotextiles on top of the soil throughout the season. This is a practice that they simply have not yet adopted, finding it easier instead, to work with other local farms to provide their CSA members with that particular product.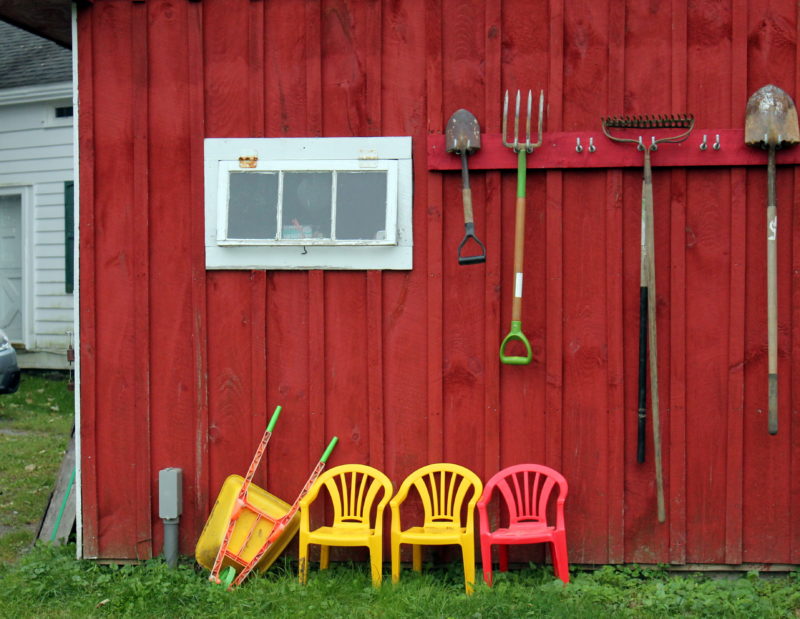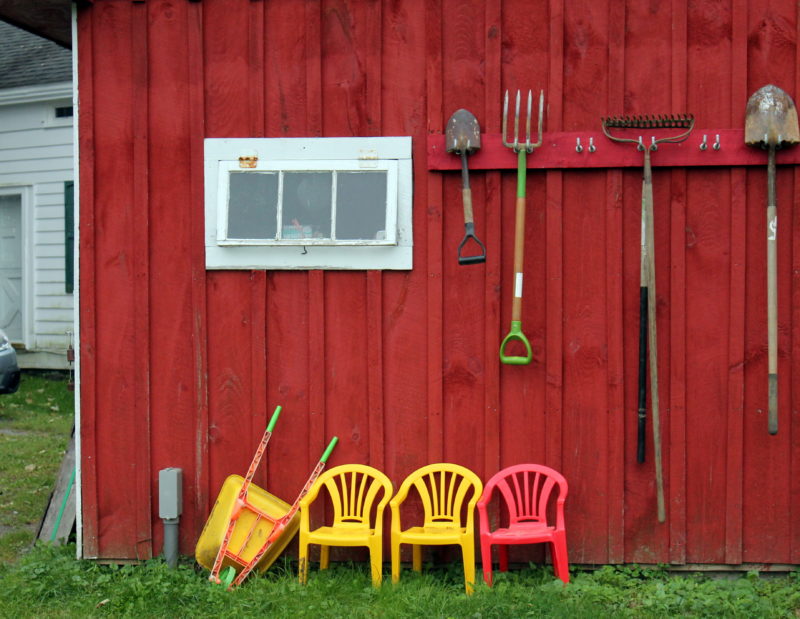 Having only acquired the nearly 62-acre property with the help of Local Farm Fund in the spring of 2015, Featherbed Lane Farm has already come a long way in its efforts to not only supply patrons with fresh ethically grown produce, but build a community around the farm itself. CSA members are encouraged to visit the farm, partaking in you-pick days, sleigh rides, farm yoga, and more. They are also encouraged to give feedback often. This feedback is then used to help meet the personal needs of its members. This year as a special request from a member, okra was included in the planting list and has since become one of Tim's favorite vegetables to grow this year on the farm.
All, in all Featherbed Lane farm, is like a breath of fresh air in our community. Bringing with it a sense of community and a thirst for land stewardship like I have yet to come across, I believe that they have a bright future. Now if only more people could discover its wonder and share it with their friends.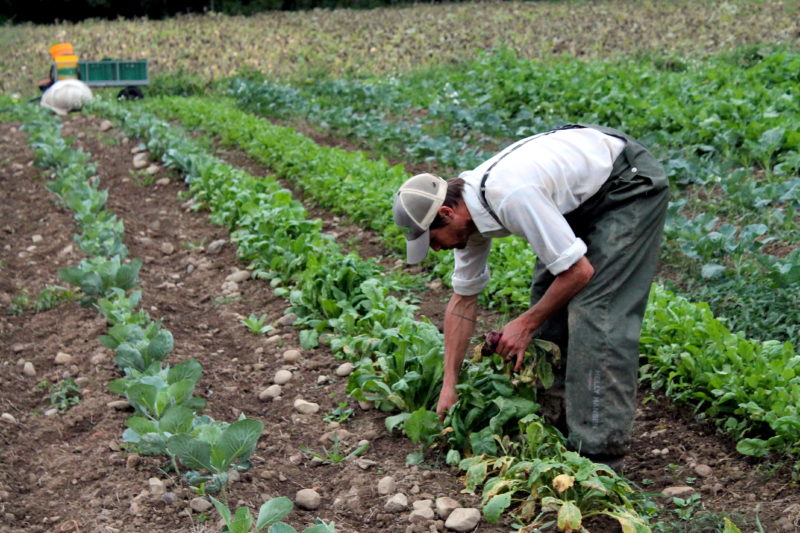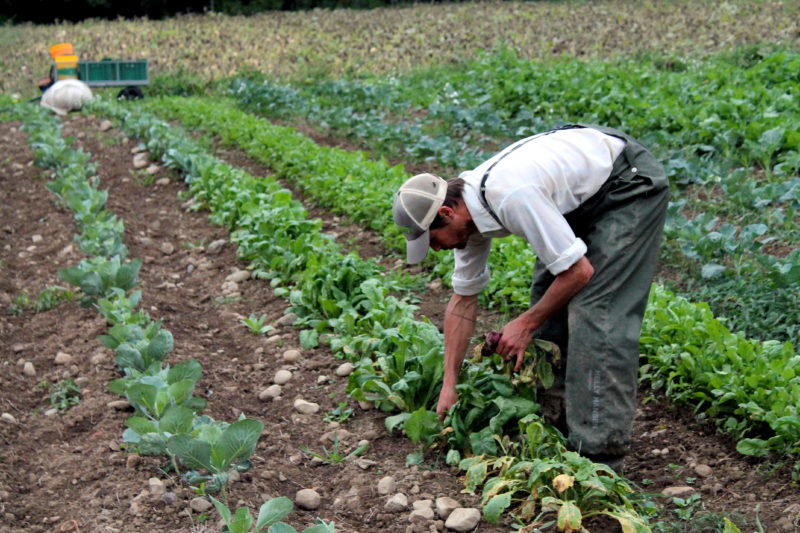 Similar Posts: