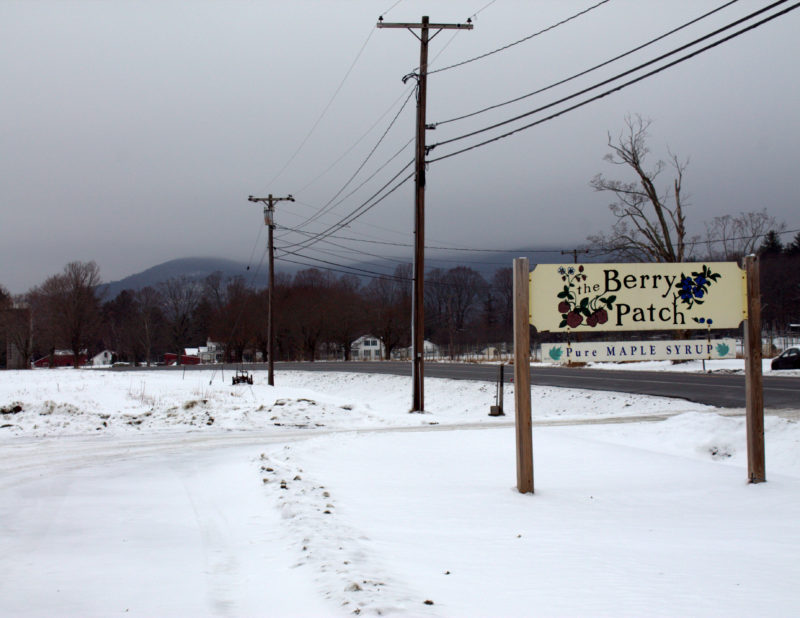 It's bitterly cold out outside, and has been for quite some time. We are talking well below freezing here in the great northeast. At least that's what's happening outside. Inside the greenhouse it's still decidedly chilly, but that's a vast improvement, and for these hearty greens and their growers it's the perfect temperature.
I was lucky enough to get the opportunity recently to visit a local farm who's making fresh vegetables a thing, even in the depths of winter in the northeast. Who needs to ship in veggies from the south when you have amazing growers like this around?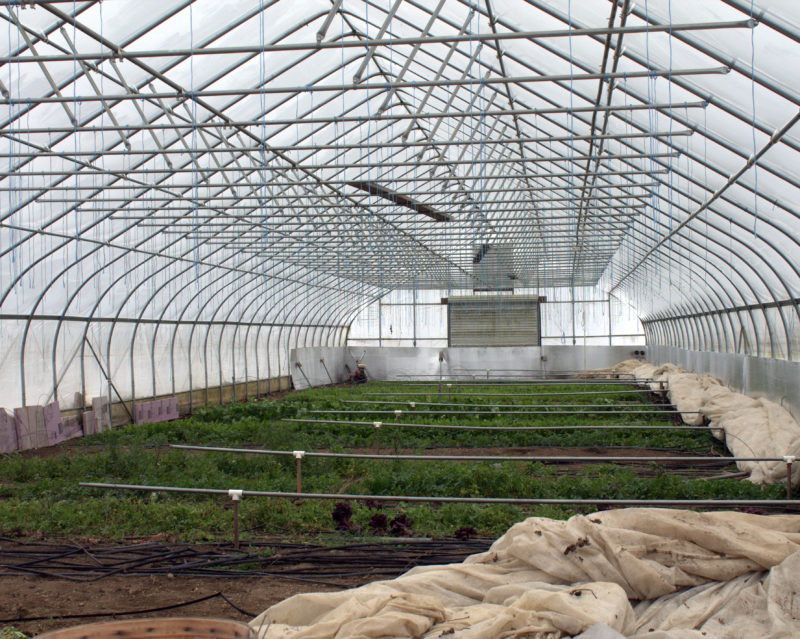 I showed up to The Berry Patch in Stephentown, NY on a chilly, overcast day to meet up with Dale. She is both the owner and head grower at the patch, which she began in 1996. The farm is about 8 acres, excluding neighboring land rented out to an area farmer, and is located on route 22, beautifully nestled between the rolling hills of eastern New York.
While their main products are in fact berries (blueberries, strawberries, raspberries, you catch the drift), this time of year it's all about the greens. There are several growing tunnels, including one heated greenhouse, all producing a constant rotation of veggies all winter long.
While the farm store is currently closed for the season customers can pick up veggies and CSA shares at the farm as well as the Troy Farmers Market. The cool thing about The Berry Patch CSA is that it's a free-form share. Meaning that the membership dollars are applied to a CSA card, which works like a gift card for the season, allowing CSA members to pick how much and which products they want either at the market or on the farm. This, for me, is the ideal CSA system. As someone who already grows a lot of vegetables the idea of getting a box full of the same things that happens to be going gang busters in the garden seems pretty unappealing. It's also great for those who have/are picky eaters or travel often. You won't have to figure out what to do with all the veggies so they don't go to waste.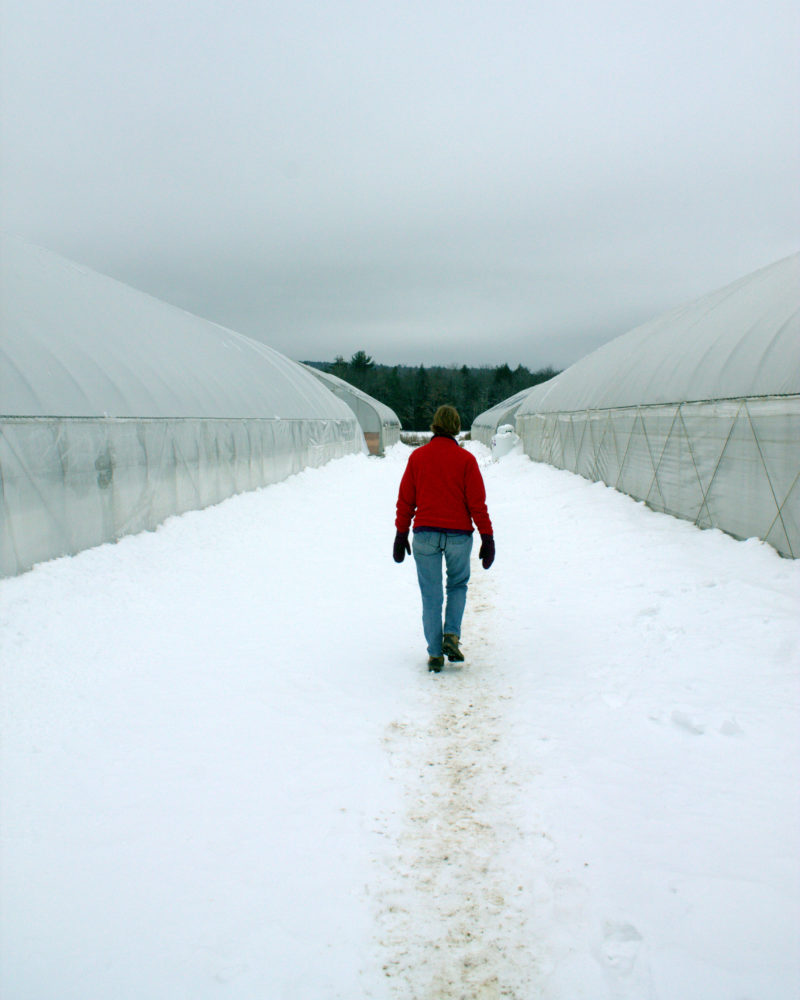 I loved chatting with Dale during our tour. She was able to answer so many questions, not just about her own work, but giving me some great tips on growing in my own garden. She was truly a wealth of information, and clearly someone who had a lot of experience. In addition to her work on the farm she's also the president of the NYS Berry Growers Association. It's great to see someone who truly works their passion every day and who after all these years can still get excited about it.
One of the things Dale seemed most excited about is her continued work on materials and methods for protecting crops from invasive insects. Currently, The Berry Patch is the sole location in the country that utilizes a fine mesh netting over their blueberries and raspberries to help prevent damage from the Spotted Wing Drosophila (or spotted wing fruit fly). This is an invasive pest, originally from Southeast Asia, that has spread throughout the world. Causing great problems for both organically grown berries and non-organically grown berries. So far it's showing great results.
I plan to go back in the warmer months to check out this new product in action, as well as stock up on some berries!
Looking for some recipes that include winter greens? Check these out: