I want to preface this post by ensuring to you all that this will not become a mommy blog, not that there's is anything wrong with them. I've been pretty obsessive about following new ones in fact, but that's just not what this space is meant for. Sure there will be a little baby peppered in, because after all this is a personal blog, so it's unavoidable, but this blog is my creative outlet, and I don't want to loose that in the fray.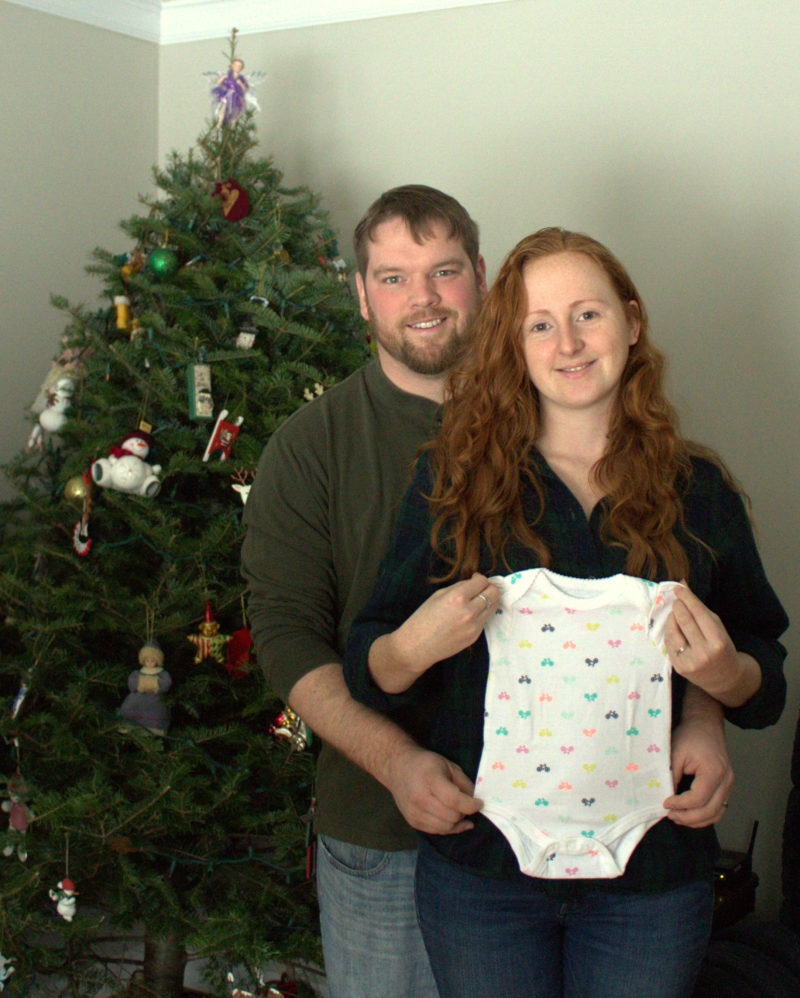 In the mean time, I will post little (ok, maybe this one isn't so little, but you catch my drift) pregnancy updates, roughly one for each trimester, this being the first. I do suggest you grab a cup of tea because this is going to be a long one. I have so many thoughts friends.
First and foremost where is the information? I totally get that we live in the age of googling and apps, but I initially expected more info from my doctor, an actual list of stuff that I can and cannot have, would be great. Apparently, it's all very subjective, and there are a lot of conversations as opposed to printed out charts and documents. My engineering mind felt like I was floundering a little bit there at first. Eventually, I calmed down and realized that not everything in life is as planned out as I want it to be, and if I'm going to have a kid, well then I should probably just get over that now.
This feeling is exactly why I chose the word open for this year. Just going with the flow isn't exactly my strong suit, but I'm working on it.
A few other thoughts:
Why doesn't anyone warn you about the thirst!??! I drink quite a bit of water already, but since getting pregnant I cannot get enough, like even close.  I also realize now why pregnant women are running to the bathroom so often.
The bra situation. I was never really very endowed in that area, but man those first few weeks was like someone added miracle grow to my chest. So then comes the question of buying new bars. Do I do it now? Do I wait to see if they grow more? My regular bras were so uncomfortable by week 5 that I bought a new one to get me through. The jury is still out on whether I will need to get another size, I guess we will see.
Everyone wants to know how you feel. While I appreciate the concern I felt like I was having the same conversation over and over again, and being reminded of how terrible you feel isn't exactly pleasant. I smiled through it. It was ok.
When you need to eat you need to eat. There was like a2-minutee window between feeling full and/or nauseous and starving to the point death. I am not proud about the number of pit stops at drive through's during this time, but now we have PLS's (Pregnant Lady Snacks) stashed in all vehicles and bags.
Do we want a boy or a girl? Just a healthy baby would be fine. I can picture both, and I don't have an inclination toward either. I just want a baby.
Have we thought of names? Nope, not even a little. We are still trying to wrap our heads around the whole new life in our family thing fist. And even if we do come up with some it will probably be a secret, because I don't really care about everyone's opinion of my kids name.
Things that made me vomit on command:
The site or smell of red meat – this made helping Chuck butcher his second deer a little difficult.
cooking eggs – goodbye healthy breakfasts of eggs, spinach and beans. I ate lots of banana bread and bagels.
Also the smell of cooking tacos or anything with a strong spicy smell (think Indian food, Mexican, or the like). Poor Chuck ate his dinner alone in the kitchen to save me more than once.
Things that helped me not vomit:
Oyster crackers by the bed
carrot sticks all the time (this is a hangover remedy for me as well, carrot sticks are cold and small so you can eat them slowly and they feel good, plus its a little healthier than saltines)
Oranges, that cold juiciness felt so good
Cravings:
All the juice, fruit, cirtus-like things ever
The first few days it was fried chicken, one of the first signs I might actually be pregnant, since I tend not to eat too much meat, let alone fried meat.
Then it was all the carbs. Mostly it was potatoes (fries, hashbrowns, mashed give me them all) but also pasta, bread, and rice. I would also be remiss if I didn't include the ton of mac and cheese I consumed.
As the first trimester winds down I am feeling better and slowly trying to work back up to my old healthier diet. We aren't quite ready for scrambled eggs yet but its one step at a time over here.
While I think I'm all set on my fruit intake, I would like to work in more greens, and vegetables other than carrots. I want to have a healthy pregnancy and a healthy baby and it starts with me.
And with that we are ready to jump into the second trimester, at least I hope I'm ready.