Sometimes it's the little things. Little things like the tangiest salad dressing, the spicy dipping sauce or the perfect garlic parmesan cheese straws, that really just complete a dish. Or an entire meal for that matter.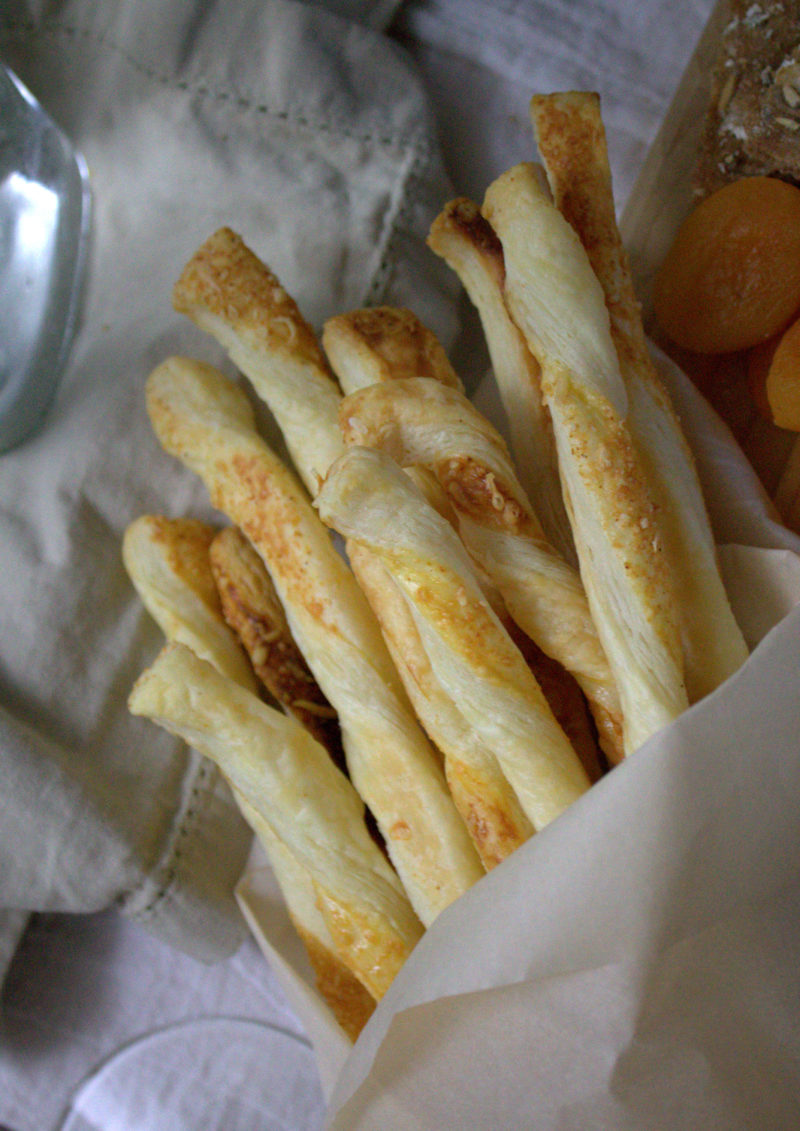 These are those cheese straws people.
I can attest that they are unexpected and addicting as I watched my friends devour them within minutes of setting them on the table. They were the first thing from and overwhelming cheese board to be completely gone, and leave people asking for the recipe.
Luckily it's one of those recipes that's so easy you can spout it off by heart in a matter of minutes, which I, of course, did. Then I thought that since they had this great recipe you should too. And that my friends is the story.
You won't be disappointed, I promise.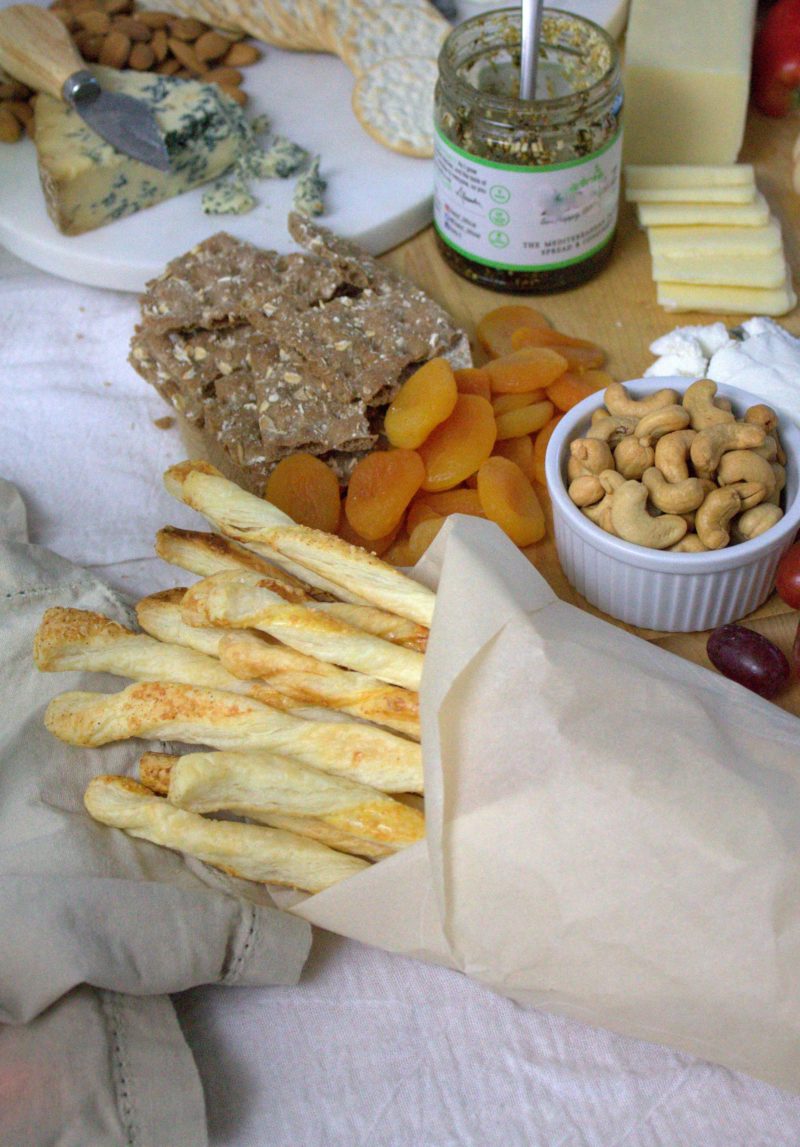 A little side note: This recipe requires fresh grated Parmesan. Do not skimp on this ingredient, it will make all the difference. A really good Parmesan grated thickly is my favorite, but experiment with fine grating and see if you prefer that instead.

Garlic Parmesan Cheese Straws
Ingredients
2 sheets frozen puff pastry brought up to room temperature
1 large egg, beaten well
1 teaspoon salt
1 ½ teaspoons garlic powder
1 cup freshly grated parmesan cheese
Instructions
Preheat the oven to 375 degrees and prepare a baking sheet with nonstick spray
Roll out each pastry on a lightly floured board or parchment paper. Gently use a brush to coat the surface of the pastry with the beaten egg.
Sprinkle the top evenly with the salt, garlic powder and parmesan cheese.
Use a butter knife or a pizza cutter to cut the pastry into strips about ½ to ¾ wide. Gently twist each strip a few times and place it on the prepared baking sheet.
Bake for 12 to 15 minutes, until lightly browned and puffed. Turn each straw and bake for another 2 to 3 minutes until golden.
Let stand and serve at room temperature.