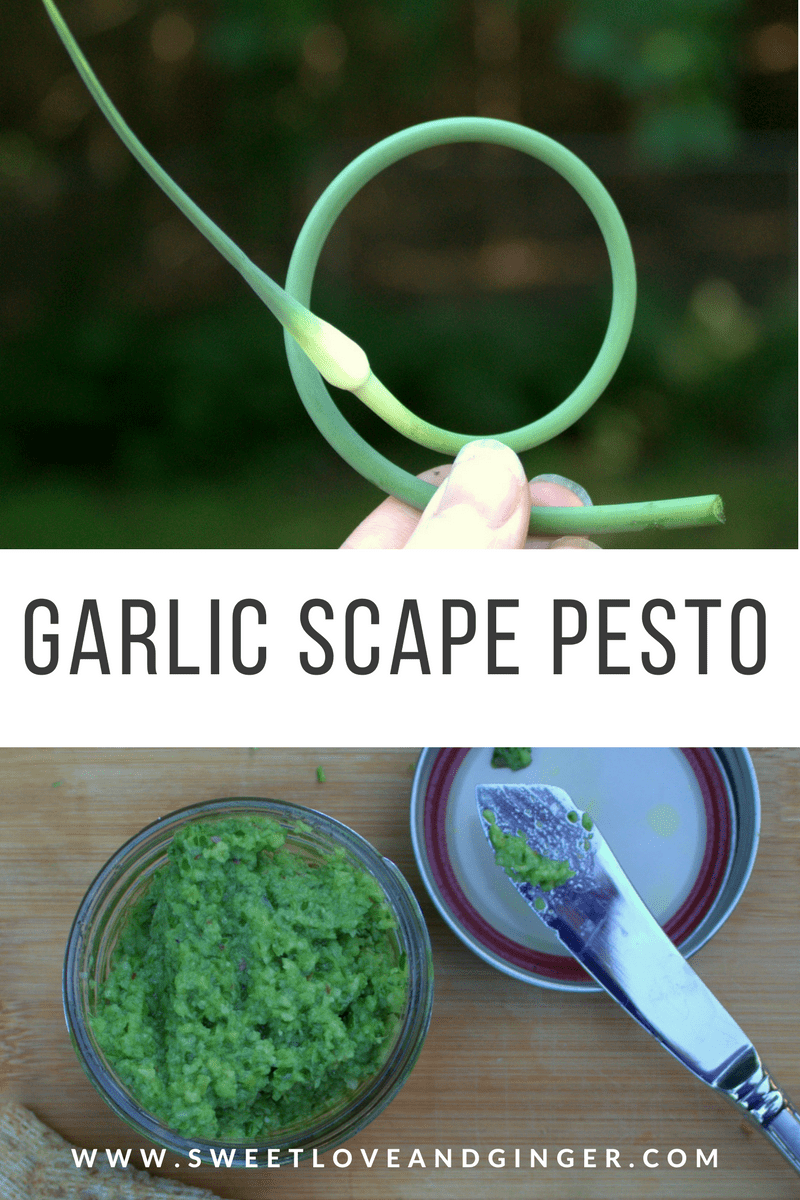 Last year was my first year really growing garlic on my own. I mean I had watched my family and numerous other people do it for years, but like so much in gardening there were a number of nuances that I just simply wasn't aware of. One of those things was the actual use of those little curly-ques that come off of the main stalk, and will if left eventually bloom into a flower.
These are called scapes, and while I was always told that they should be trimmed I never knew you could actually do anything with them. Just for reference the idea is that if the scape is trimmed the plant will concentrate its efforts on producing a larger bulb instead of the flower. As far as I know they were always just tossed into the compost with other garden waste.
Now, though, now I know.
These guys are amazing! They have all the amazing flavor of garlic, but are fresh and green and just lovely. I've been tossing them into stir fries and sautés instead of store bought garlic since they started to appear. Then Momma Chuck (Grammy Chuck now maybe?) introduced me to garlic scape pesto.
Yes, apparently I've been living under a rock and never saw this recipe before.
It was absolutely amazing, and Chuck requested that I make this immediately with all available scapes. I happily obliged, and we have been slathering this amazing condiment on everything we can think of. It's really that good.
Unfortunately, at this point, I've all but used up my scapes from this year, but I'd love to see what other amazing recipes are out there for them. It would be great to have a list for next year! Maybe there will still be some at the farmers market this week.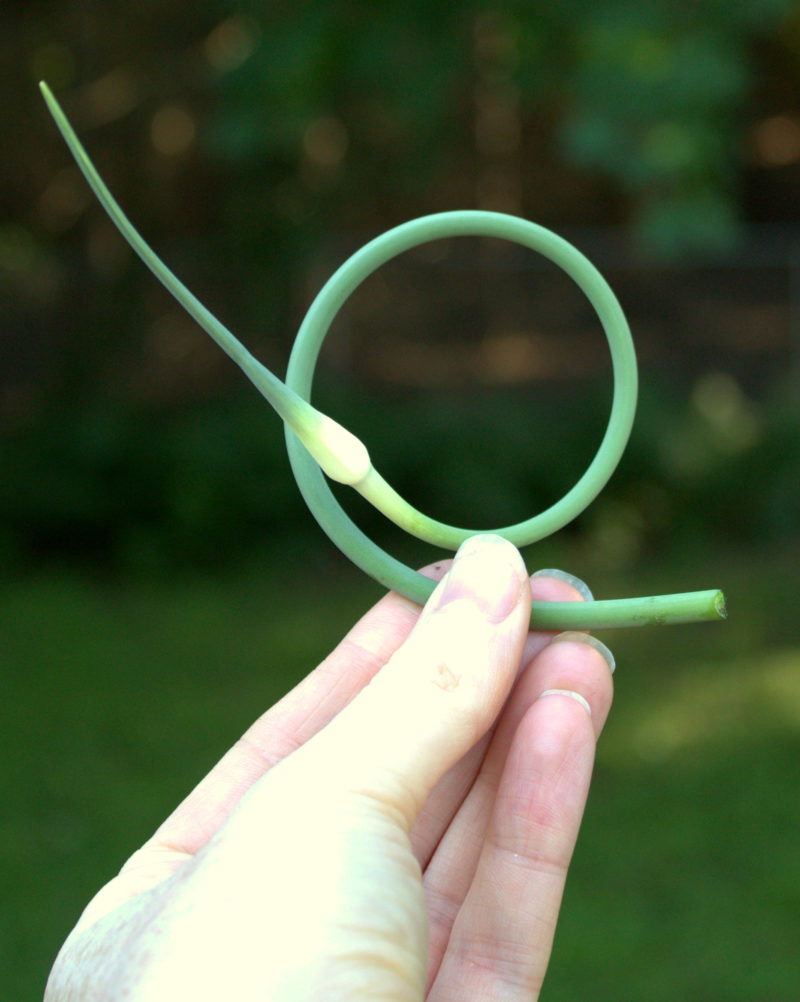 Garlic Scape Pesto
Ingredients
1 cup garlic scapes, chopped (about 10-12 scapes)
¼ cup sliced almonds
½ cup extra virgin olive oil
¼ cup Parmesan cheese
Juice of one lemon
Instructions
Place the garlic scapes in a food processor and pulse for 30 seconds to achieve a chunky paste.
Add the almonds and pulse for another 30 to 45 seconds.
Scrape down the sides of the bowl and add the olive oil. Process on high for 15 seconds.
Add the Parmesan cheese and lemon juice, and process until reaching the desired consistency. Add more olive oil if desired and pulse until well blended.
Salt to taste and serve immediately.
Other garden to table recipes: