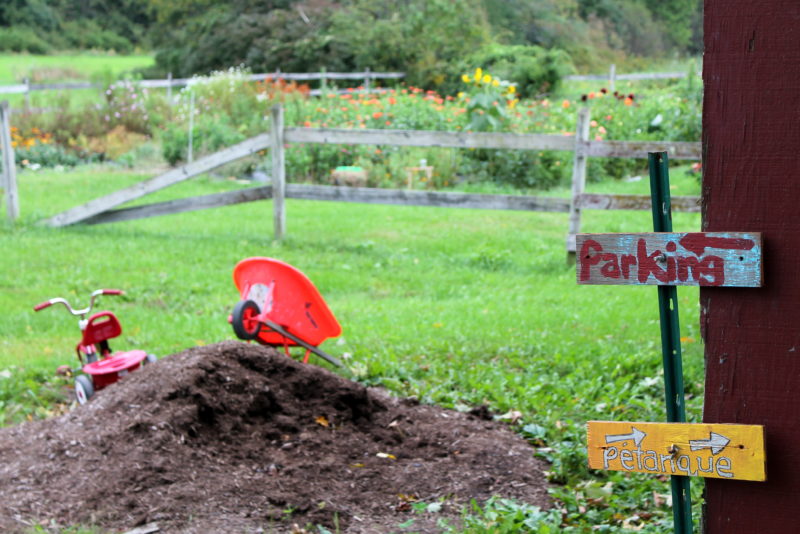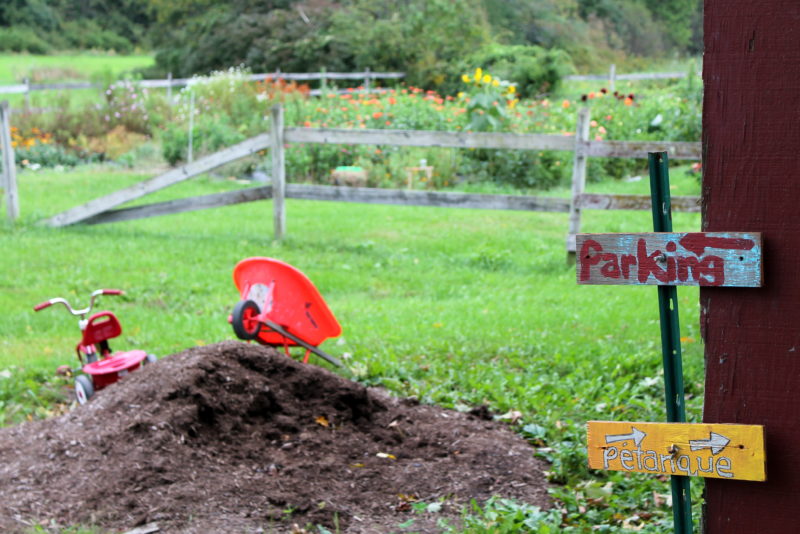 Goode Farm is a 5+ acre property located on Goode Road just outside of downtown Ballston Spa. A quaint 150-year-old farmhouse sits near the roadway surrounded by sweeping hills, trees, and meadows. You wouldn't really know that there was even a working farm there as you drive by if it weren't for the sign out front. However, as you pull around into the drive you see a whole different scene. A tractor, picturesque barns, far-flung fields, fenced in flower beds, greenhouses, and children's toys dot the property. Now the evidence of farming is apparent.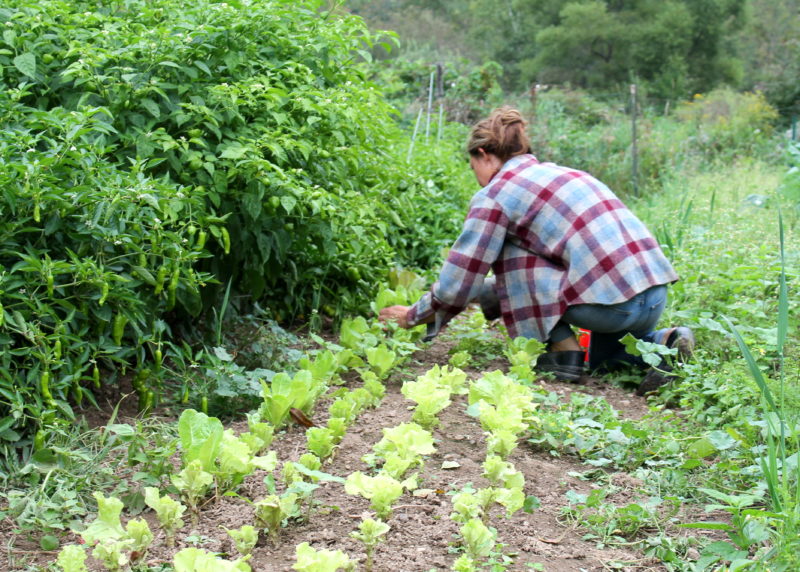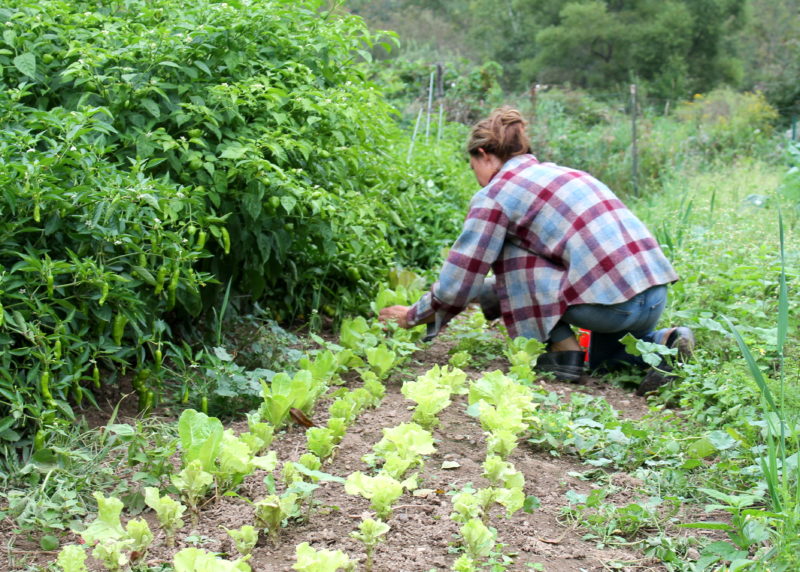 Robin Holland did not start life as a farmer, but through her many life experiences and travels, it's the lifestyle that she settled on. As a woman who is unafraid of dirt and enjoys working with her hands, it's a profession that truly suits her.
She and her husband made the decision to move to the farm from D.C. shortly after he received a job opportunity at Skidmore College in 2014. Here, they took over the already organic farm, expanding the vegetable gardens, greenhouses, and adding flower gardens, all while raising their adorable son Jules.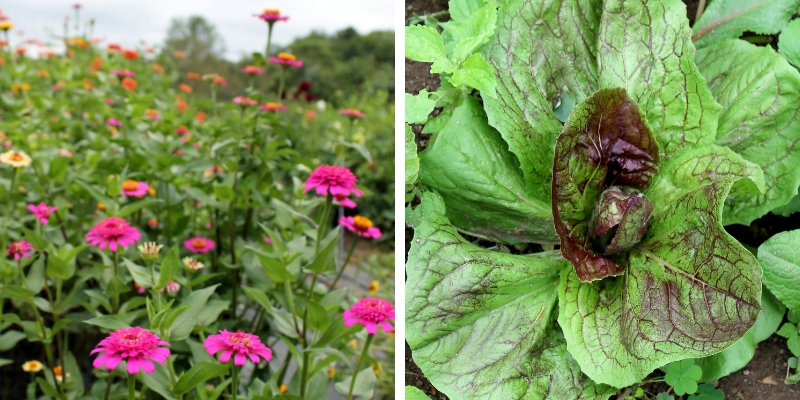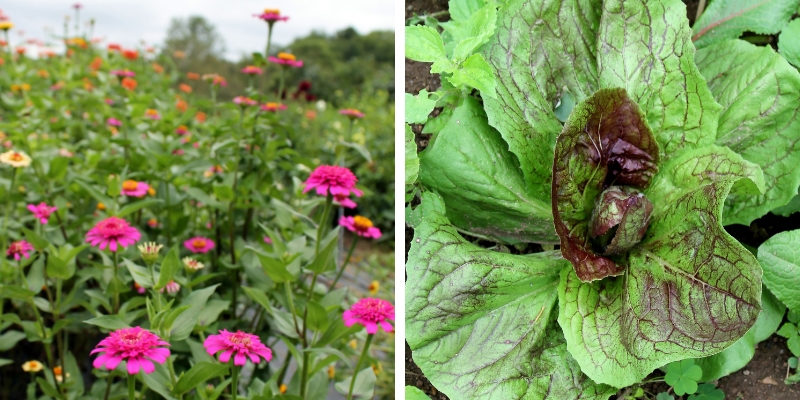 While the first year or two looked pretty similar to most other local farms including weekly trips to farmers markets and CSA plans, in recent years the business plan has changed drastically. Currently, Goode Farm does not have CSA members nor does it frequent Farmers Markets. Instead, they opt to offer a CSA style box of veggies for pickup or delivery at the discretion of their patrons. They post what can be found in the box on their website and social media ahead of time each week. Then, patrons can use the order form on their website to order a box for a standard fee of only $20. There is no contract, and no missing your pick up since you can also pay just $5 to have it delivered. That's right this farm delivers to your house! It's a revolutionary system that puts control back in the hands of the consumer, while also avoiding the grocery store middleman.
In addition to veggies, there are also the flowers, which are perhaps the most stunning part of Goode Farm's offerings. The beautiful handmade bouquets clearly reflect Robins own personal style, with their rustic, bohemian look. They are statement pieces that showcase some of the most beautiful flower, forage, and herb combinations around. Similarly to the $20 Box, customers can purchase a $20 bunch using the same system. Additionally, purchasing single bouquets or arrangements for events are also available.
Watching Robin work on these little masterpieces is a joy. From collecting the flowers, to arranging them, and even burning the ends of certain types (clearly I know nothing about flower arranging). Her deft hands make quick work of pushing plants this way and that, layering textures and colors. She notices details that my eyes can't even pick up. There is a clear joy in her voice as we chat while she works.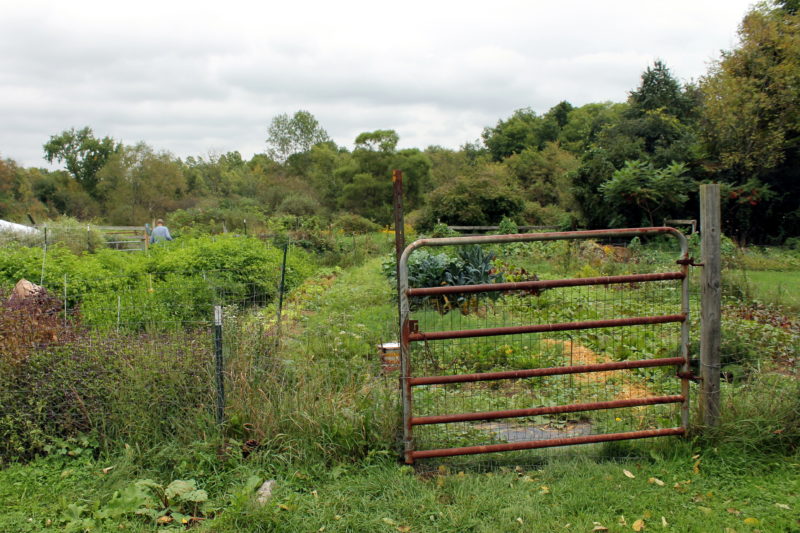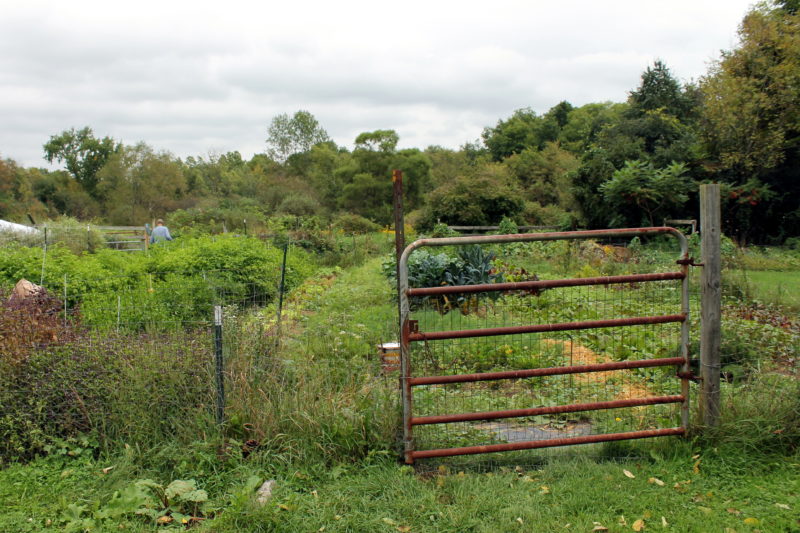 There is, however, more to this farm than just growing things. This past summer they introduced the community to Boules by starting a regular Pétanque Club on the farm. These events also included on the farm dinners, both prepared themselves, and by local guest chefs. It is events like these combined with the whole families warm and open demeanor's are what make Goode Farm a community gathering place. After just a few minutes with the family, you feel like you could easily sit back with a cup of tea and chat for hours.
It seems like there are a lot of ideas floating around in the air here, and I think there is no end to Robin's creativity. It will be a fun and interesting ride to see what other innovative ideas pop up at Goode Farm in the years to come.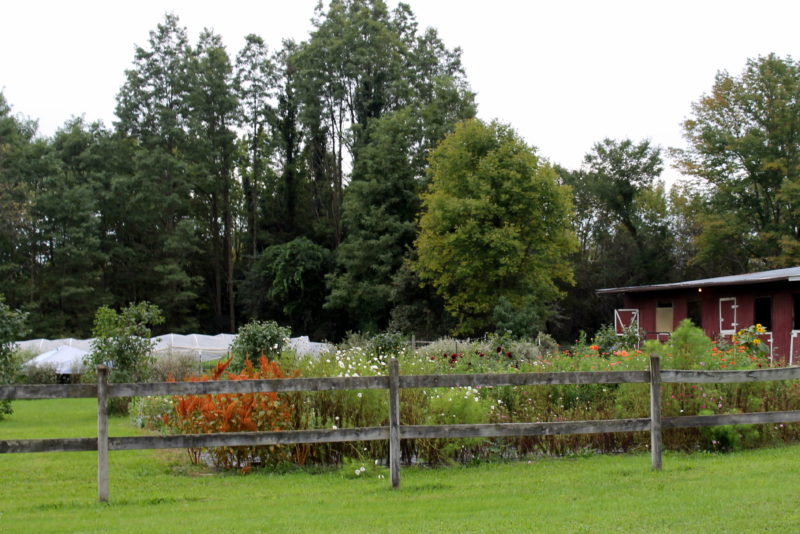 Similar Posts: