This is project number 9 in my 12-12-12 Series. This project involves hand carving rubber to create stamps for custom stamped linen napkins.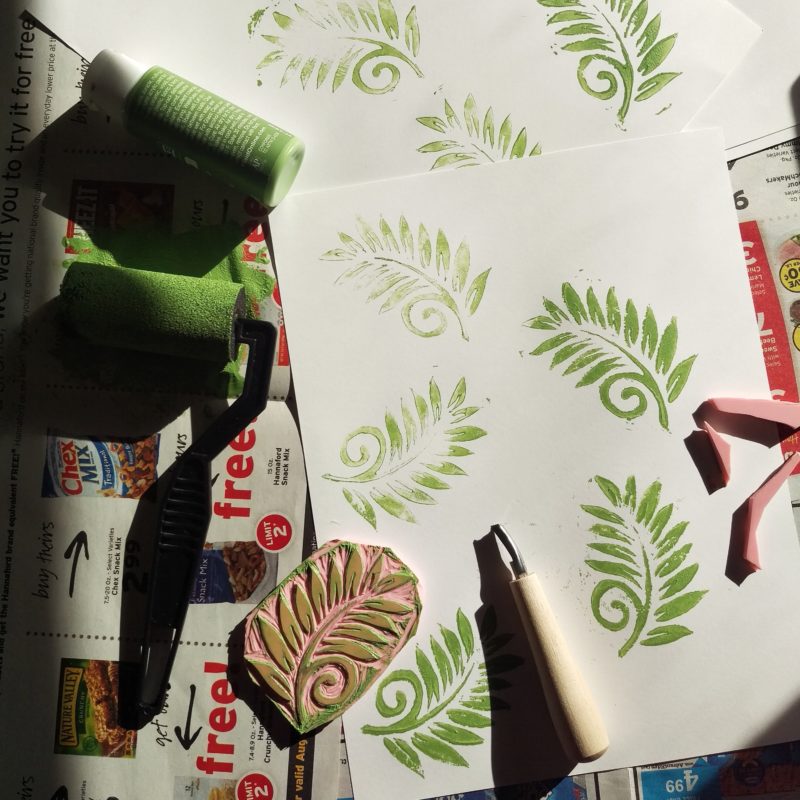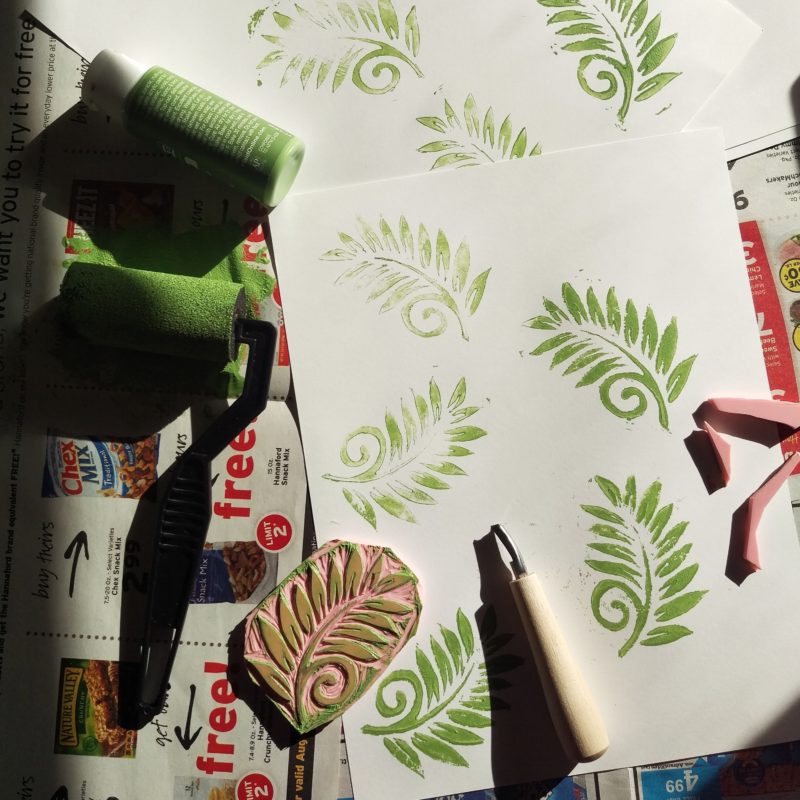 Once in a while you hit it big, that's something that the above picture did for me yesterday. I posted to instagram on a whim thinking this light is cool and I havent posted in a while. Well It went viral (for me that is), getting roughly 4 times the likes of any instagram post ever. If someone could tell me what it is about this picture that made it so popular that would be great.
I digress you are here to read about my most recent project right?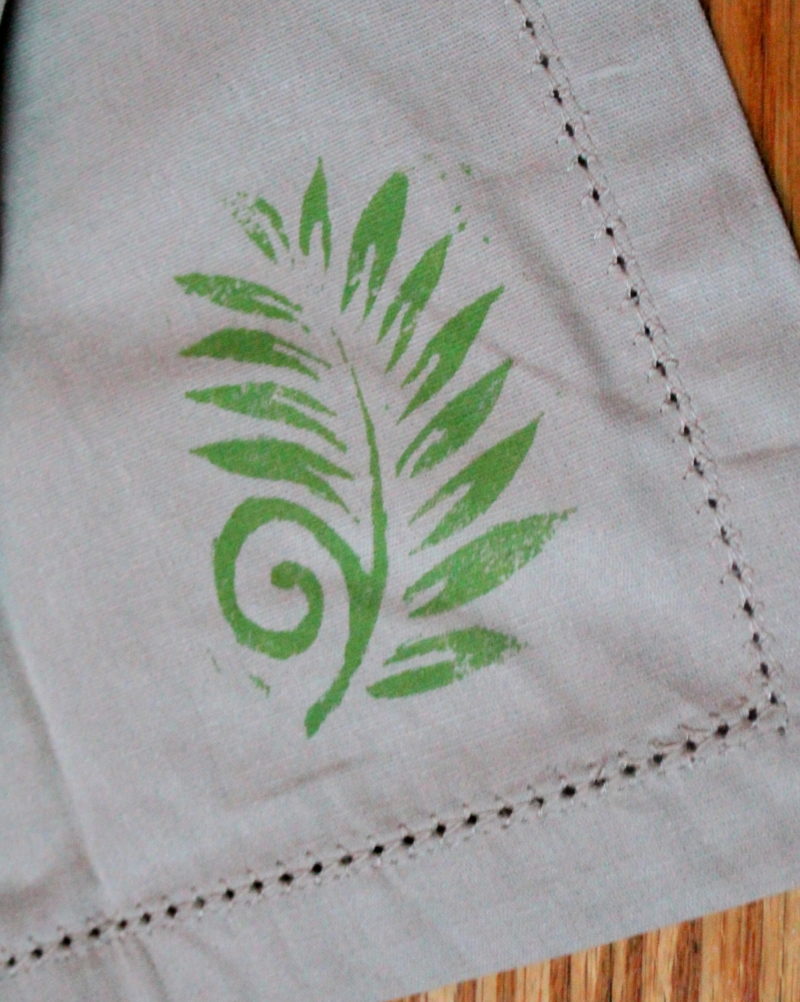 I had this project on my mind for a while. In fact I bought the stuff to make it way back in June, however as you can probably guess life took over, I lost the kit in the move for a while and so I never got to actually do anything with it until now. I really liked this craft and I definitely believe that it is something I would do again, probably in the near future, when I get an actual dinning room table (finger crossed we find one we like soon!).
This project was pretty easy so I thought I'd break it down into simple steps for you.
I bought this kit (Speedball Speedy Carve Stamp Making Kit).
Next I drew the design that I wanted and carefully carved it with the tools in the kit and used scissors to cut out the final design.
I used fabric paint and a cheap foam roller from the craft store to roll the paint onto the stamp.
Carefully placed the stamp onto the fabric and applied light pressure.
Once dry I ironed the fabric where the stamp was placed and tossed it into the wash to make sure it had set.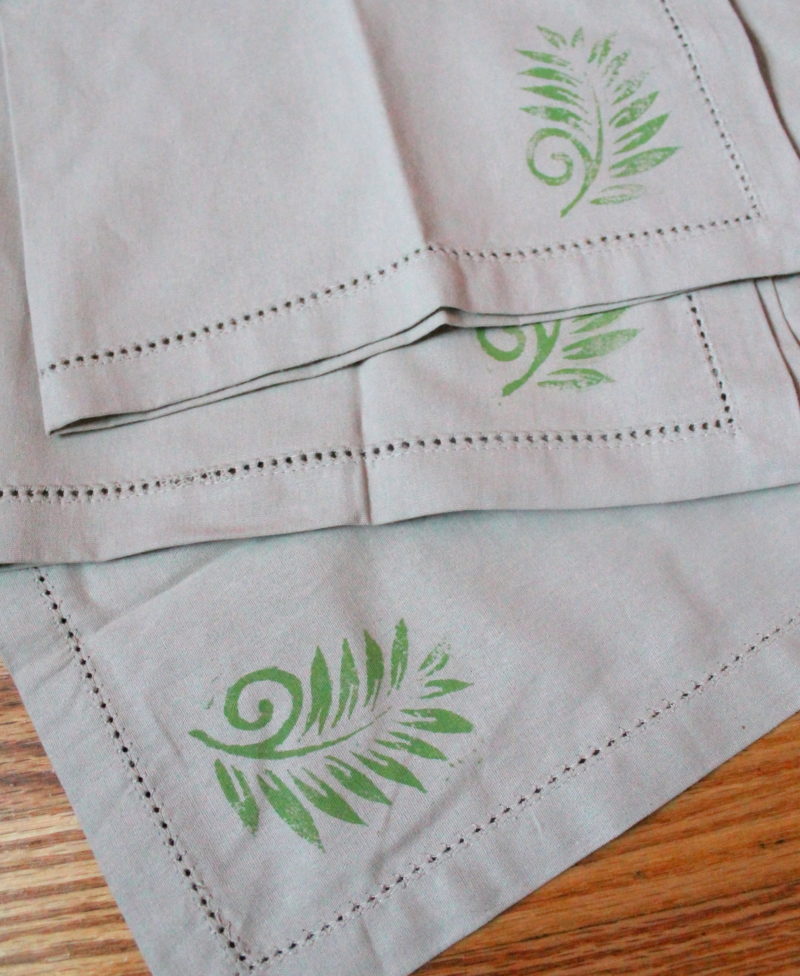 I was really happy with how these turned out. I like the kind of worn in look that they have and think that they will go great in my dining room, once it's back together. The napkins I bought in white from your typical box store, since I didn't want to spend to much money on this first trial run. The next napkins will probably be on a littler better quality linen.
Have you been working on any new projects lately? I need some ideas for the last few projects in this series and I'd love to see what you guys are into.
Check out my other craft projects here.