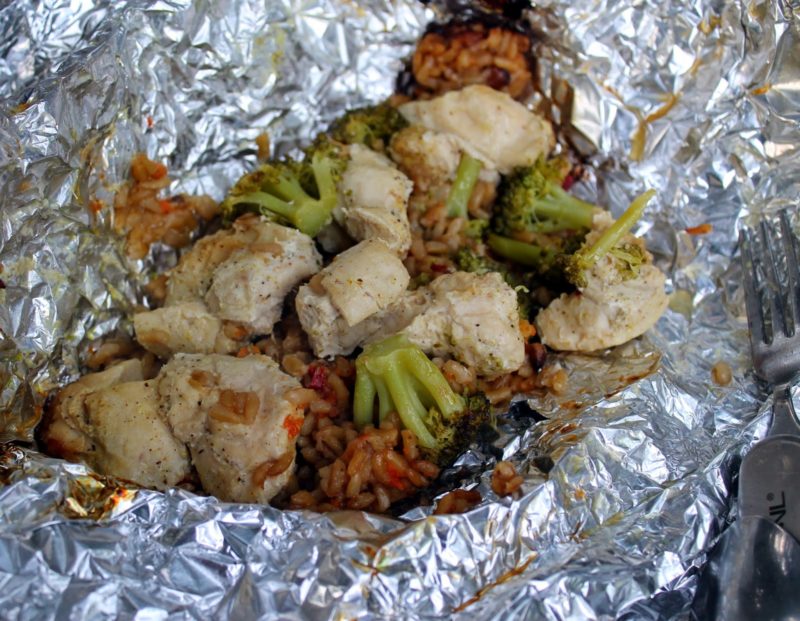 This was an experiment that turned out wonderfully! I've been making tin foil dinners for about forever, but rice never really seemed like it was a viable option since it requires so much water.. even instant rice, but modern day offers a lot of options. So we tried a new experiment.
We used chicken with instant flavored rice, some veggies and
it worked like a charm. The chicken was moist and flavorful; the rice perfectly
cooked and while the broccoli was slightly over done, I won't complain I mean
it was so easy and delicious.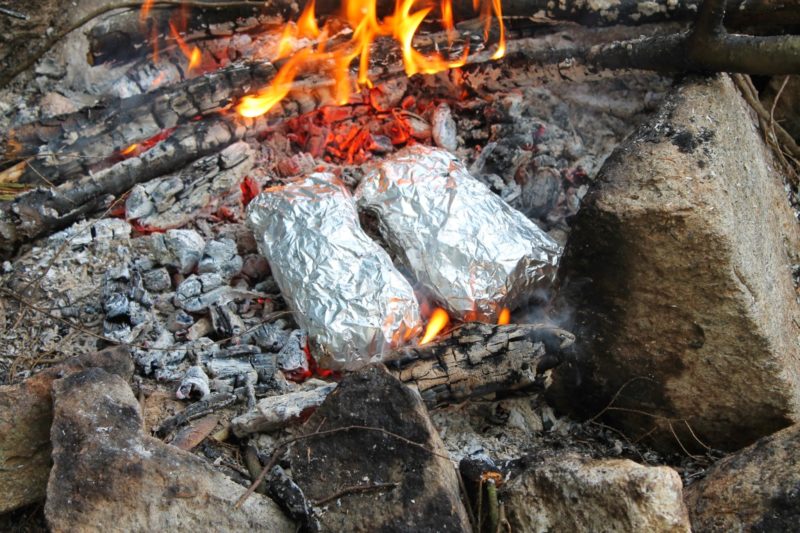 We used
Uncle Ben's Ready Rice
because the instructions required no
additional water to cook, so we thought it might work in the foil, and it did,
wonderfully. In preparing this meal I cut up the chicken ahead of time and
tossed it with the oil, salt and pepper in a small ziplock bag before tossing
it in the freezer. We do this to ensure our food stays fresher on our camping
trips, and we have less work to do in the woods.
Hobo Chicken & Rice
1 chicken breast, cut into bit size pieces
½ a package of instant, flavored rice
1 cup cut vegetables of choice
Take two large sheets of tin foil and place one on top of
the other. Place the chicken in the middle along with oil, salt & Pepper.
Toss the chicken to coat. Add rice on top and vegetables. Bring the sides of
the top piece of foil up together and roll downward to create a closed tube.
Roll the side openings up to seal the tube and flip the package over. Repeat
the same folding technique with the other piece of foil and place packet on hot
coals. Cook for 20 minutes or so turning and flipping the package regularly. Remove
from heat and allow the package to cool for a minute before opening. If you
open the package and the chicken is not thoroughly cooked refold the package
and return it to hot coals until the chicken is fully cooked. (Serves 1)