Jerusalem artichokes are a northeastern native that has always grown around the edges of the fields and roadways where I grew up. I always knew that there were parts of them you could eat, but never spent much time actually eating them.  I did, however, love their flowers. Their large yellow flowers look like some kind of daisy, sunflower cross breed and are rather pretty. I love them so much that I even had them in my wedding bouquet.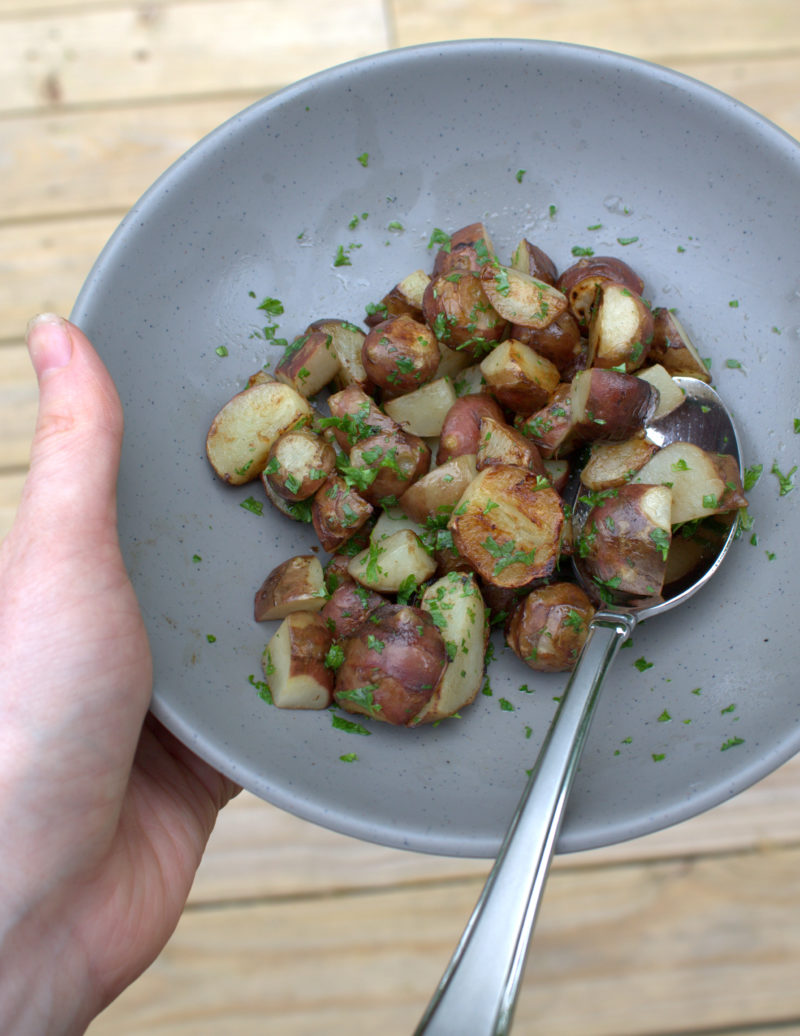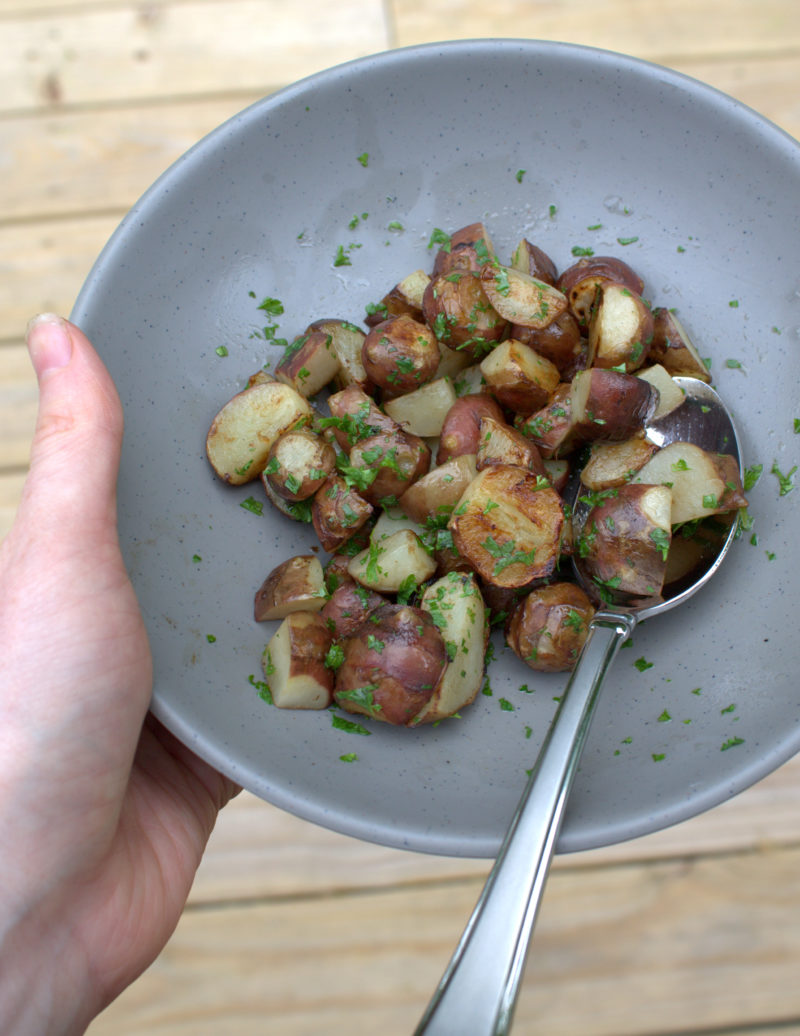 The few experiences I've had with eating Jerusalem artichokes left me rather unimpressed. They are a kind of bland tuber that kind of reminds me of ginger in the way that it looks. However, I'm someone who is constantly trying and re-trying foods. They say that your taste buds are evolving all the time, and I never want to miss out on a good flavor so I just keep trying things.
I'm glad I did re-try these things, since this time their subtle flavor was actually pretty pleasing. Also, since they grow in abundance they are a convenient side dish when needed.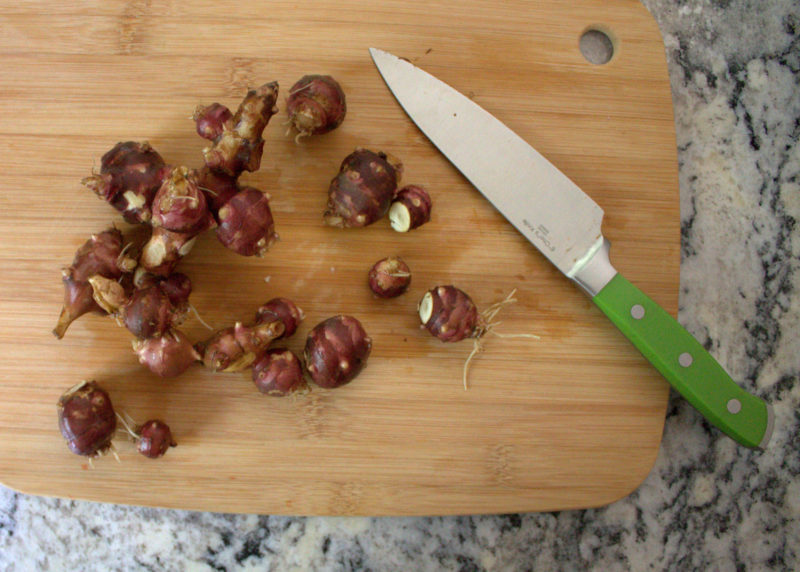 I should note that many people claim that Jerusalem artichokes can cause some gas or intestinal distress. I haven't found this to be a problem, but if you are prone to that kind of stuff you may only want to eat them in smaller quantities. Additionally, cooking them well should also help with these kinds of issues.
This preparation is pretty simple so it's not like we are really punching up the flavor here, just using simple ingredients to enhance the subtleties.
Notes: Jerusalem artichokes are generally ready for harvest when the leaves die down. If you have the patience you might want to wait for the first frost as tubers harvested after they got hit by the first frost taste sweeter.  In my experience, the best harvest season is the end of September until March.
Jerusalem Artichokes with Lemon & Herbs
Ingredients
2 cups Jerusalem artichokes, chopped to bites size pieces
2 tablespoons oil
salt and pepper to taste
Juice from half a lemon
1 tablespoons fresh chopped parsley
1 Teaspoon fresh thyme
1 teaspoon fresh chopped taragon
Instructions
Preheat the oven to 425 degrees.
Place the jerusalem artichokes in a bowl with the other ingredients. Toss well to coat.
Place in the oven and bake for 25-30 minutes or until softened in the center.
Remove from heat and serve.