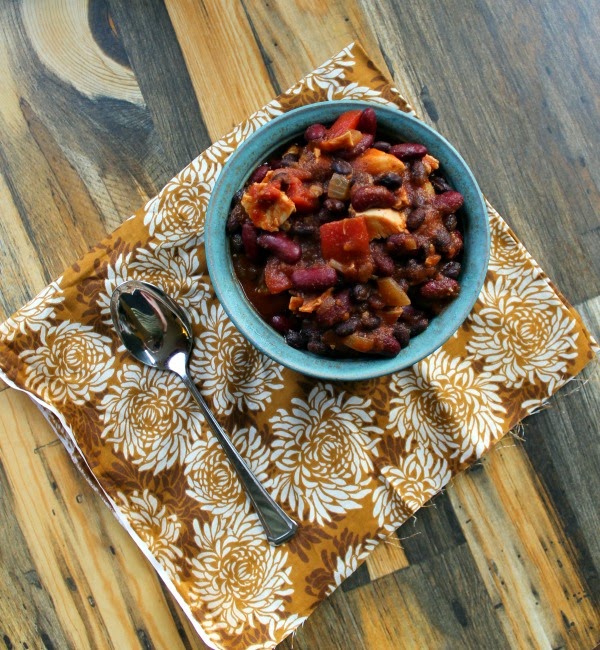 Thanksgiving is on its way and of course I'm already thinking about what I can do with the leftovers. My priorities are on point.
Lately I have been in a love triangle with chipotle and maple.
What is it about maple in the fall? We typically make this stuff by the gallons in the spring, but I'm all jazzed up to use it in the fall. I don't know what the deal is with that, but the combination of maple and chipotle is seriously holding the reins around here.
I'm putting it in everything, even my tea. Ok that was a lie, but you see where my obsession is going here. It's an awesome combination that I think you should try soon and preferably with
this recipe
or
this one
. There may be more similar recipes coming soon, I know you're as excited as I am.
This recipe is a pretty simple recipe you can make for a different twist on leftover turkey. Don't get me wrong I love a good, hot turkey sandwich, pot pie or soup, but sometimes you just need a little something different.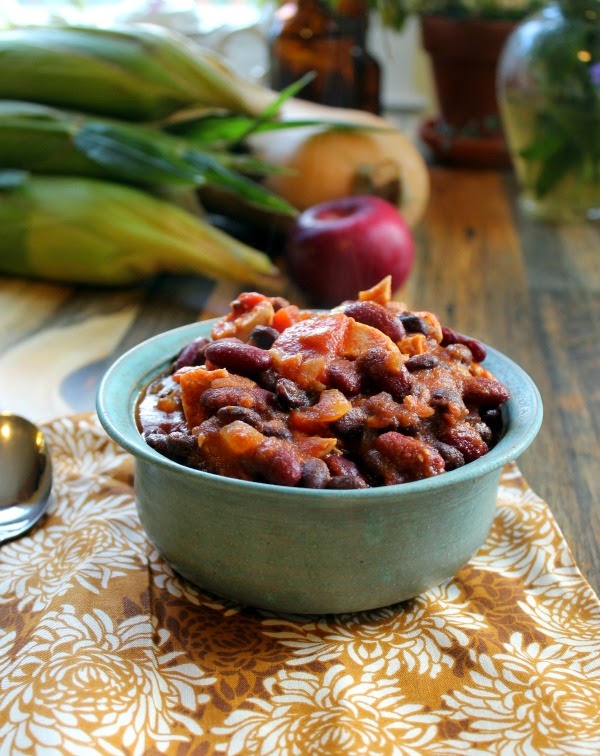 Maple Chipotle Turkey Chili
Ingredients
1 tbsp olive oil
1 medium onion, peeled & chopped
2 cloves garlic, minced
1 (14 oz) can diced tomatos
1 ½ tsp chipotle chili powder (more if desired)
1 tsp ground cumin
½ can (8oz) tomato paste
12 oz liquid (water, beer, or broth are all good choices)
2 (14 oz) cans black beans
1 (14 oz) can kidney beans
4 cups cooked, shredded turkey
Drizzle of maple Syrup to taste (about 1 tbsp)
Instructions
In a large thick bottomed sauce pan heat oil over medium high heat and saute onion, for 2 minutes or until it becomes translucent.
Add garlic and cook for an additional minute before stirring in tomatoes, and spices.
Add tomato paste and liquid. Stir well to combine.
Stir in beans, turkey, and syrup. Allow the mixture to cook and reduce for 5-6 minutes (can stay in acrock pot for a couple of hours on low as well).
Serve warm with your choice of toppings.