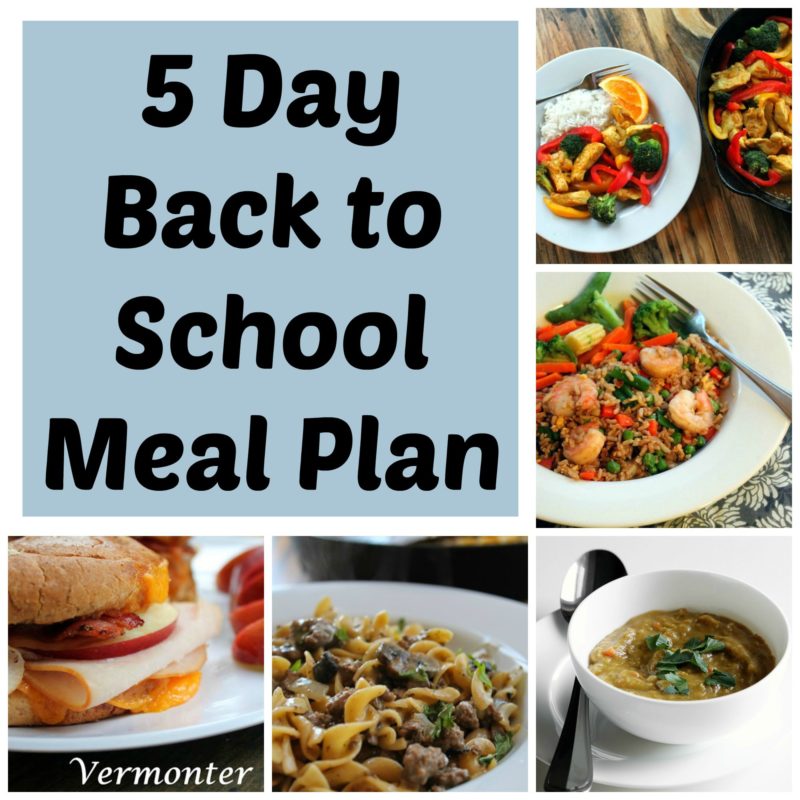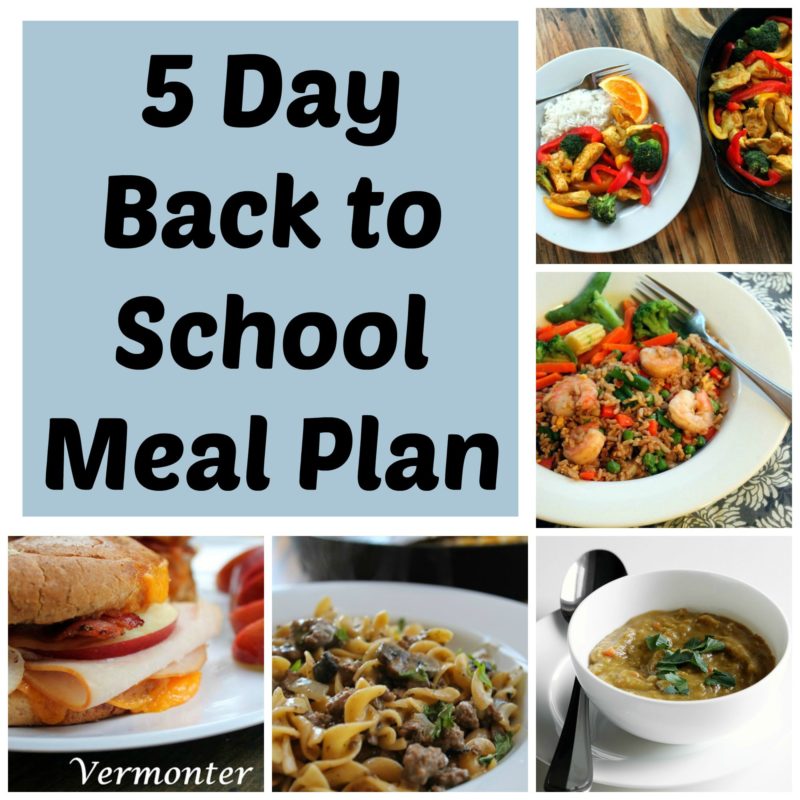 This is a meal plan based on the real recipes that I cook at home during the week however in honor of the back to school season I thought it would be good to feature a quick and easy weeknight meal plan this week. All the meals shared in this week's meal plan are either made ahead and left to crock away (yes I made that up) or come together easily in 30 minutes. It's everything you could ask for this time of year.
Also check the bottom of the post for more convenient meal ideas.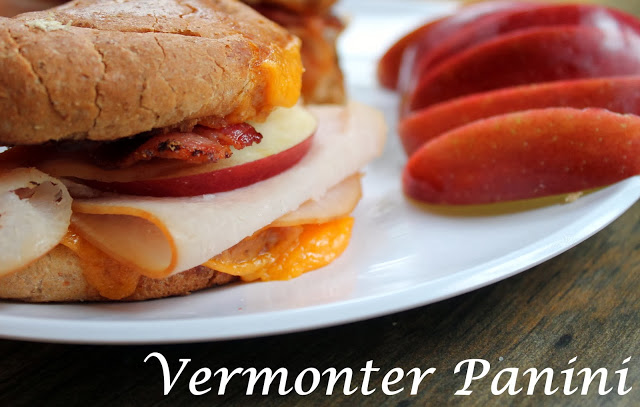 Monday – Vermonter Panini with Garlic & Salt Baked Fries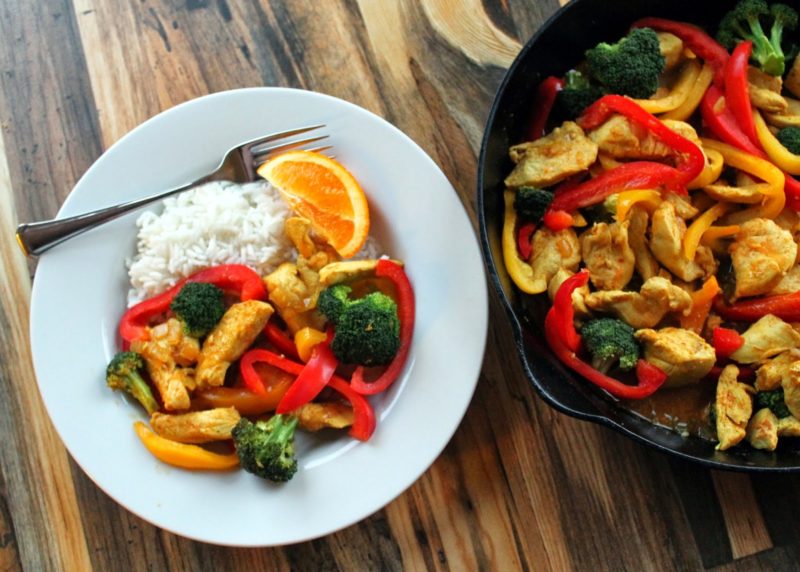 Tuesday – Orange Chipotle Chicken Stir Fry over rice (make extra for Thursday)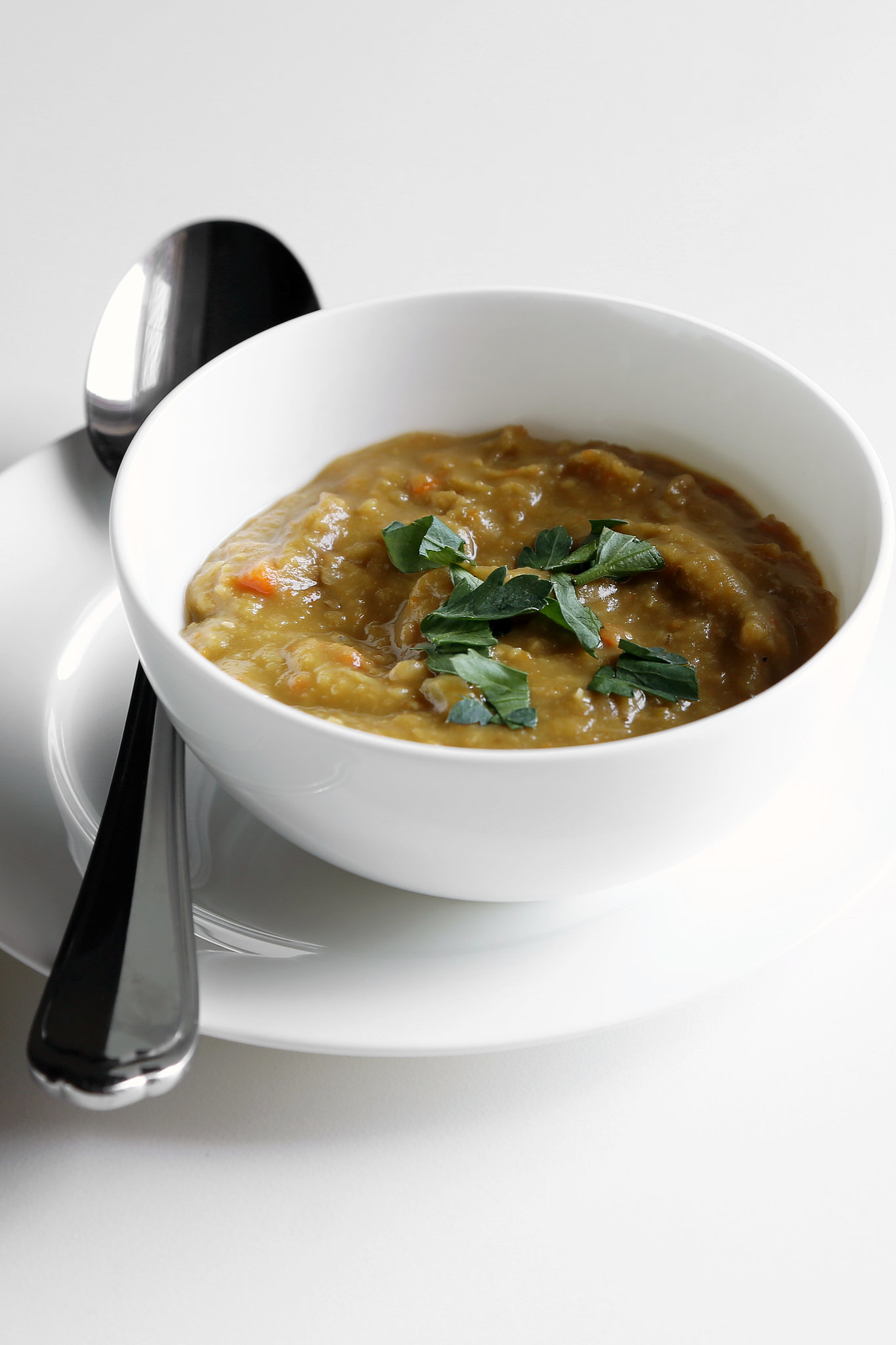 Wednesday – Crock Pot Split Pea Soup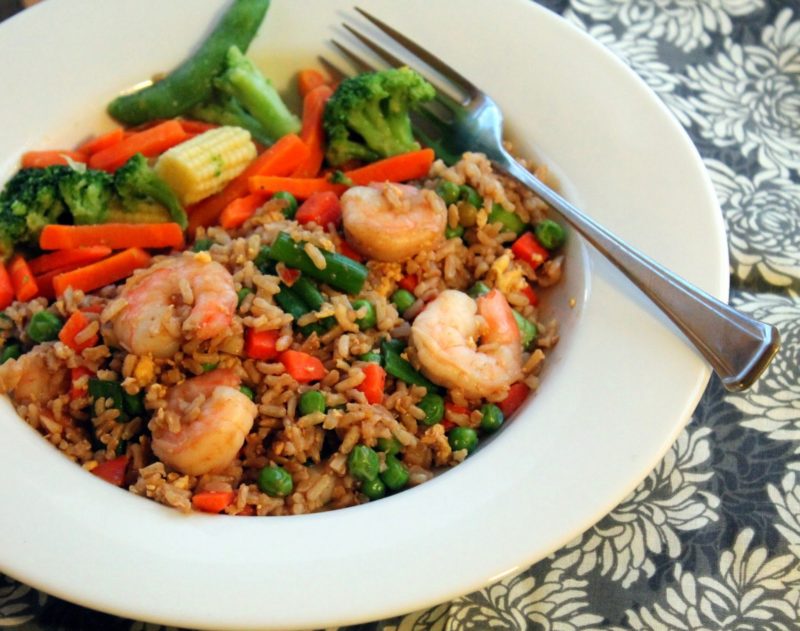 Thursday – Shrimp Fried Rice (use leftover rice form Tuesday)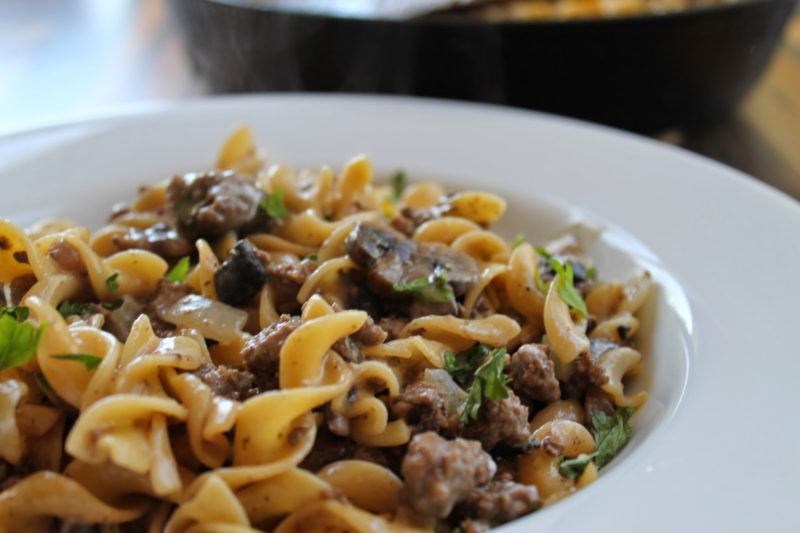 Friday – One Pan Beef Stroganoff
If you are looking for more meals like these check out the posts below!