This is one of Chuck's new favorite recipes.
I know, I know, but it's so simple, how is it new?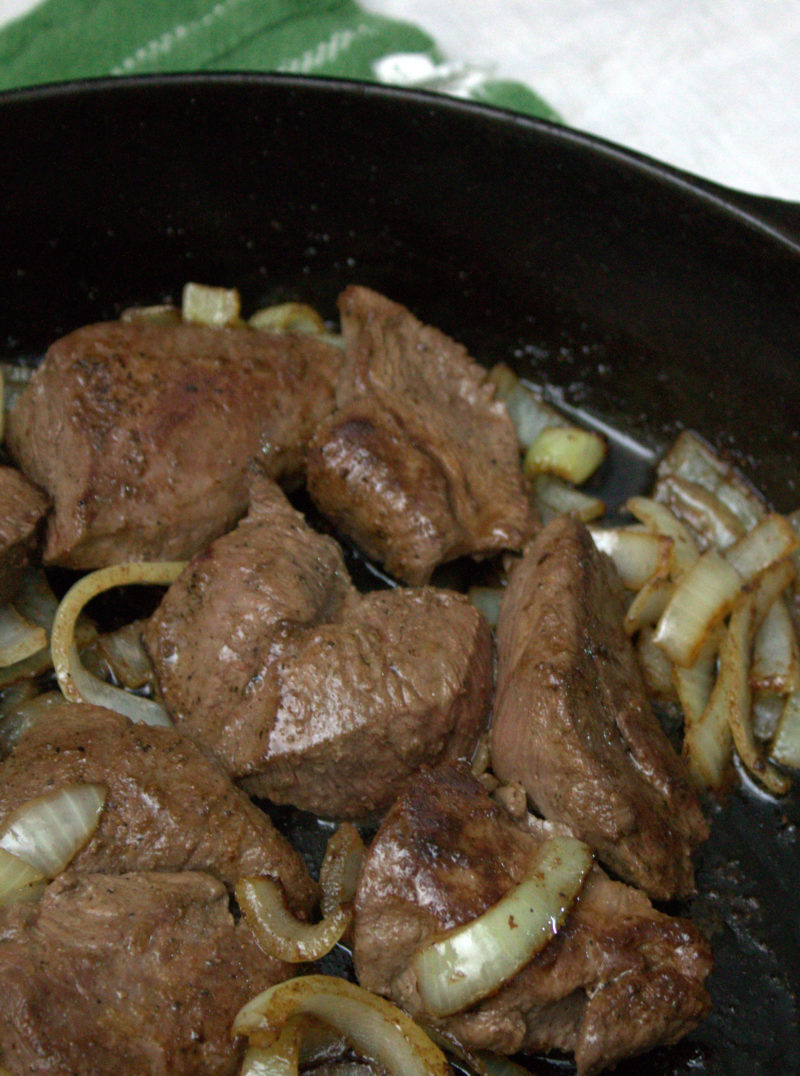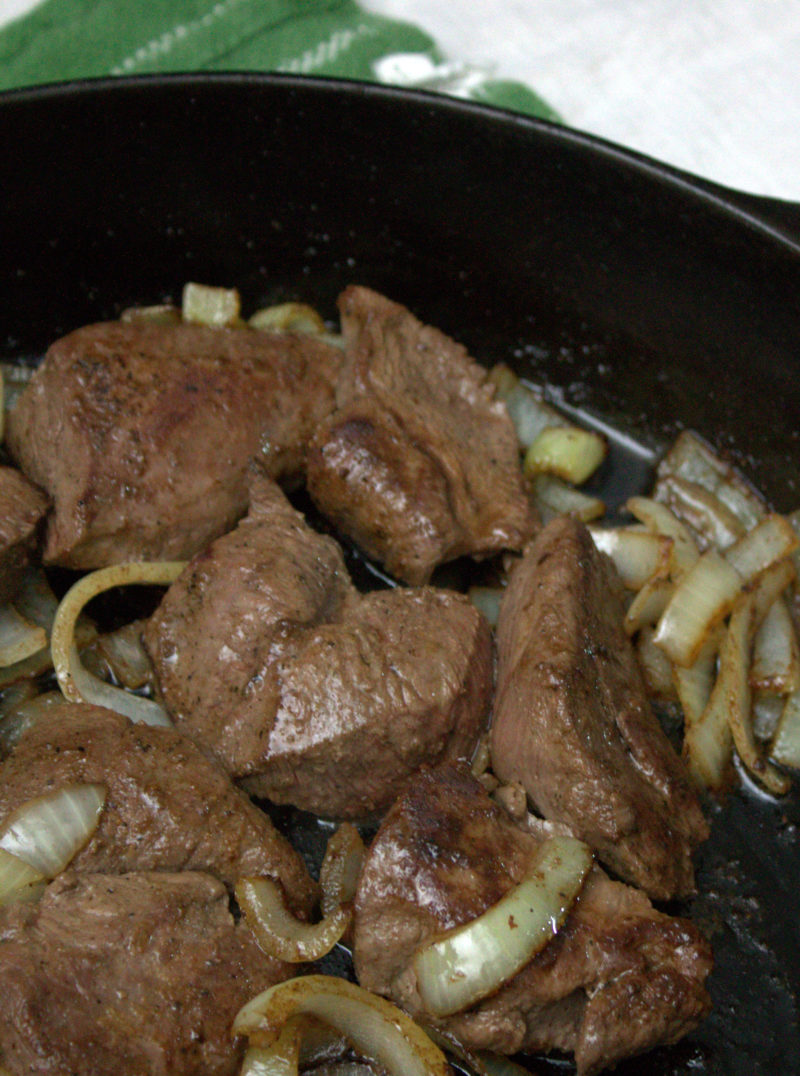 Well I never make it, but one day Miss Amy made it for us for dinner and since then he's asked for it at every opportunity. I figured despite it being such a simple recipe that it should get some air-time here on the blog. If Chuck loves it that much there must be something there right?
Right.
So, this recipe has only a handful of ingredients and is ready in no time at all. It's a great meat dish to accompany almost anything, which is great because I can make an awesome vegetarian meal for dinner, and then whip this up on the side for my meat loving husband. It's all about balance people. The flavors are simple and light, which really help to showcase the awesome flavor of the venison, while the quick cooking technique makes it a nice tender medium-rare.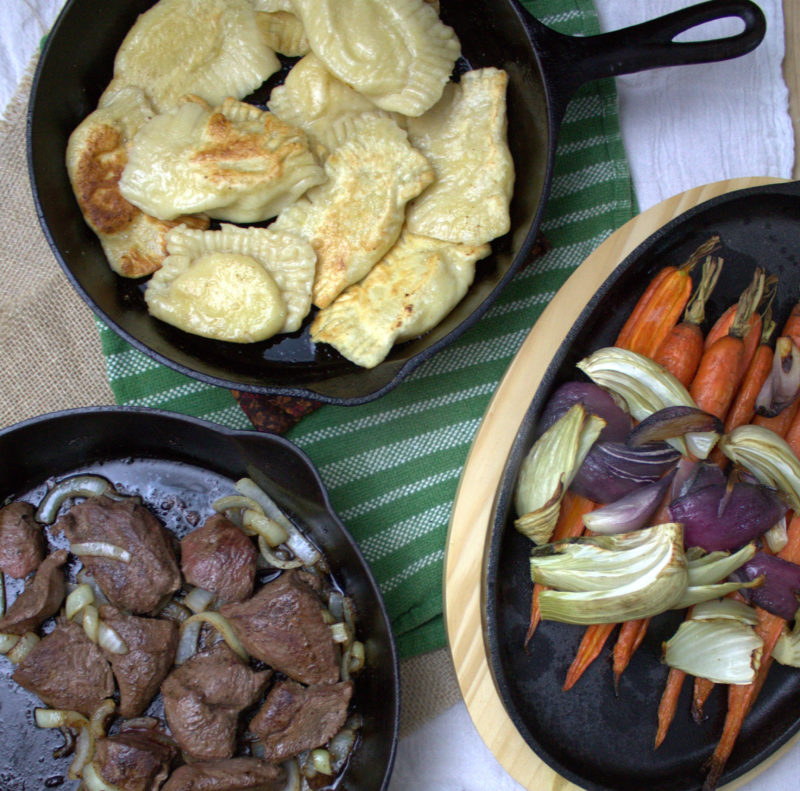 Pan Seared Venison with Onions
Ingredients
1 lb tender venison pieces (roughly 2 inch cubed pieces)
Salt and pepper to taste
2-3 tablespoons butter
1 medium onion, peeled and sliced
Instructions
Let the meat sit on the counter for roughly 30 minutes or until it comes up to room temperature. Season liberally with salt and pepper and set aside.
Melt 2 tablespoons of butter over medium high heat.
Add the onion to the pan and sauté for 1 to 2 minutes or until the onions soften and become translucent.
Add the seasoned meat to the pan and sauté for 5 to 6 minutes or until the meat has reached desired doneness.
Remove from heat and let stand for 2 to 3 minutes before serving. Add an additional table spoon of butter if desired.