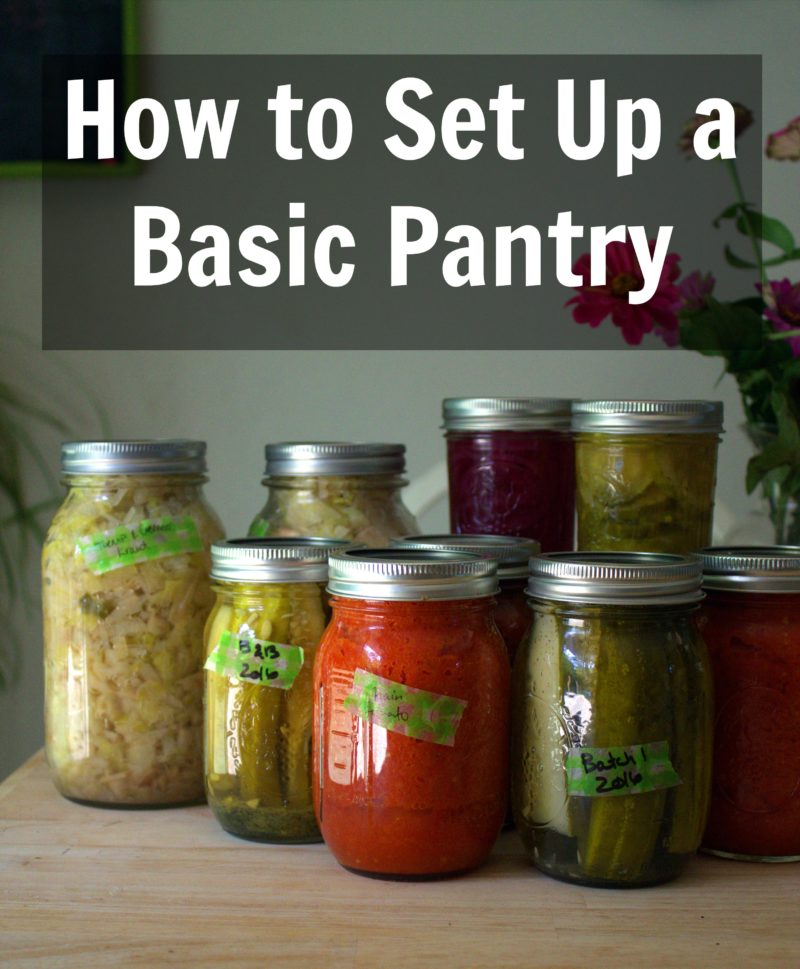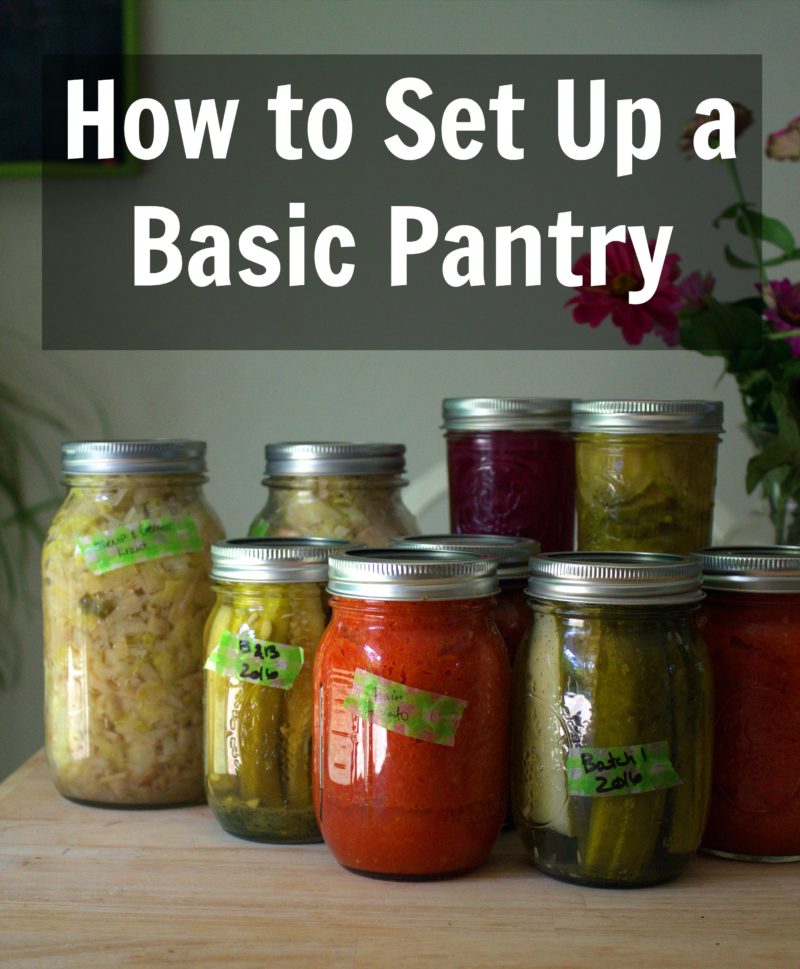 I get a lot of questions all the time from people who are just starting to get into cooking and one of the things we end up talking about the most is pantry staples. Building a solid pantry can take a while if you pick things up as you need them, but then you are left at times without simple everyday ingredients that can really make the difference in your cooking. This post is more about things to include in your pantry than the physical part of how to set up a pantry, but I think its a great resource none the less.
I took some time and compiled a list of all the basic pantry staples as I see them. Remember this is based on my opinion, so there is a lot of room for interpretation here.
Before I get into this list: think about how you eat/want to eat. It might be a good idea to write down a few of your favorite recipes or
things that you know you will want to cook a lot. In our house, we have a lot of classic American dishes (think pot pie, meatloaf, chicken noodle soup) with a few international meals mixed in (Asian stir-fries, Italian pastas, and taco nights are our basic style). If you lean heavily on a particular type of food or are vegetarian, vegan, paleo, gluten free etc.. you may need to tailor this list a bit.
Our Basic Pantry Staples
Fat/Oil/butter– Typically every recipe includes some kind of fat, whether that is olive oil, coconut oil, butter, or rendered fat. I suggest starting with olive oil, and butter since they are the most common. Coconut oil, sesame, and canola are other great options.
Vinegar – I like Apple cider, but white wine is usually a safe bet to start with. Red wine and balsamic are great in salads, however, rice wine vinegar is a necessity for many Asian dishes. Try starting with 2 types and see what you like best over time.
Yellow Onions
Garlic
Dried Goods (pasta, rice, beans, flour, sugar) – These will last for an extremely long time if kept properly, and can be made into numerous different dishes.
Canned begetables – Tomaotes, beans, corn, beets, etc. Again think about what you use the most. If you don't have time to prepare dried beans (above) then stock up on the canned type.
Broth – Again choose the type of broth you are apt to use most often.
Bread – sandwiches, breadcrumbs, all the reasons everyone keeps bread in the house.
Eggs – good for protein, on pasta, pizza, in ramen, for breakfast etc.
Baking soda – Used for baking, cleaning all sorts of things, and absorbing terrible smells.
Condiments – We keep mayonnaise, Dijon mustard, soy sauce and a few others on hand at all times.
Herbs & Spices– Fresh is always best in my book, but figuring out what to do with leftovers can be hard for new cooks so, unless you have a green thumb, for now stick with dried spices.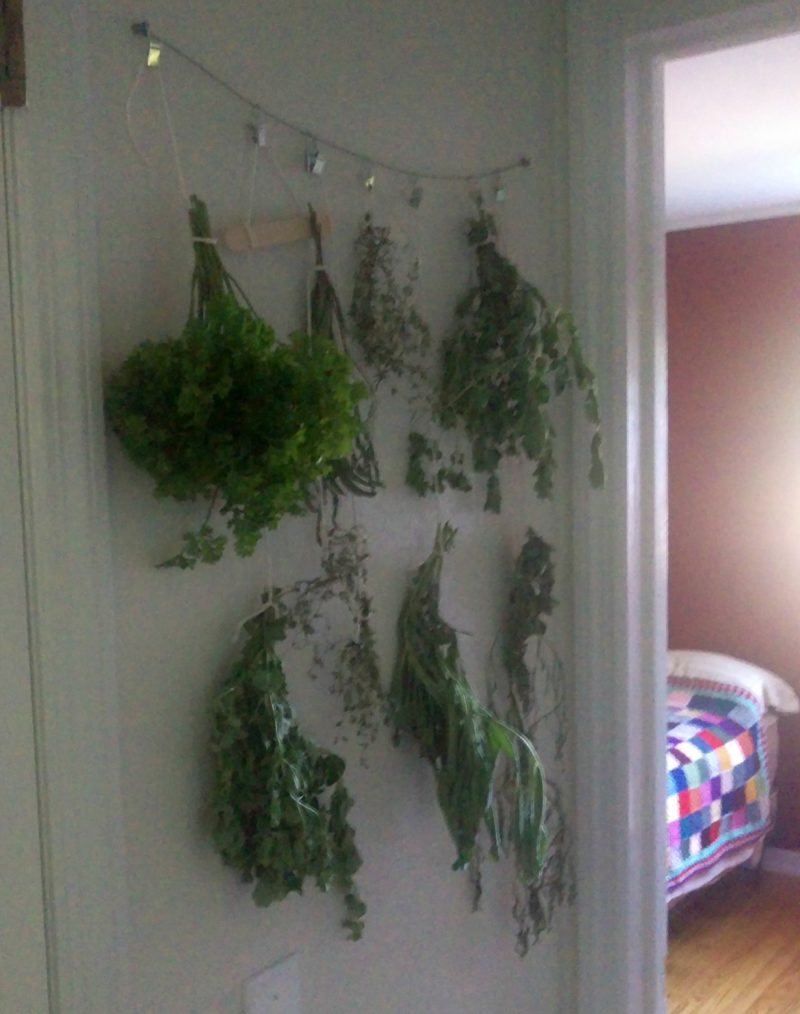 Herb Starter pack – This is the universal set of herbs and spices for every cook. With these spices, you can make Taco Seasoning, Cajun Seasoning, and Italian Herb Mix amongst others.
Kosher Salt
Black Pepper
Powdered Garlic
Powdered Onion
Parsley
Crushed Red Pepper
Paprika
Oregano
Cinnamon
Thyme
Bay Leaves
Curry
Cayenne Pepper
Dill
Chili Powder
Ground Cumin
RosemaryBasil
Other Spices that you may be interested in:
Holiday Flavors: Nutmeg, Cinnamon, Cloves
Lemon pepper – great for quick flavor on chicken or fish
Asian Spices: 5 spice, Ground Ginger, Sesame Seeds
Indian Spices: Turmeric, Garam Masala, coriander
Other Things to think About:
Nut butter –peanut, almond pick your poison it's great for sandwiches, many Asian and
African dishes and snacks.
Tuna
Lemon Juice
Parmesan cheese
Frozen Veggies– Frozen foods keep for a long time, but frozen veggies also save you some time
chopping and cutting. I like to keep stir fry mixes, peas, and carrots as well as frozen corn in the house at all times.
Maple syrup
Honey
Corn Starch
Baking Staples
Many of these are already listed above but if you like to bake a lot consider having these items in your pantry as well.
Baking Powder
Yeast
Nuts, Chocolate
Chips & Raisins
Non-Stick Spray
Powdered Sugar
Vanilla Extract
I developed this list on absolute basics. With these staples, you have the base for most meals and condiments. Obviously, you know yourself better than I do. If you like hot sauce or teriyaki sauce, or ranch dressing that should probably be added to the list. The same goes for certain fruits, anchovies, and vegetables. This is a great place to start, keep track of the things that you use a lot and the things you feel like you are missing in a few weeks you will be able to swap, add or remove some things to get your ultimate pantry staples.