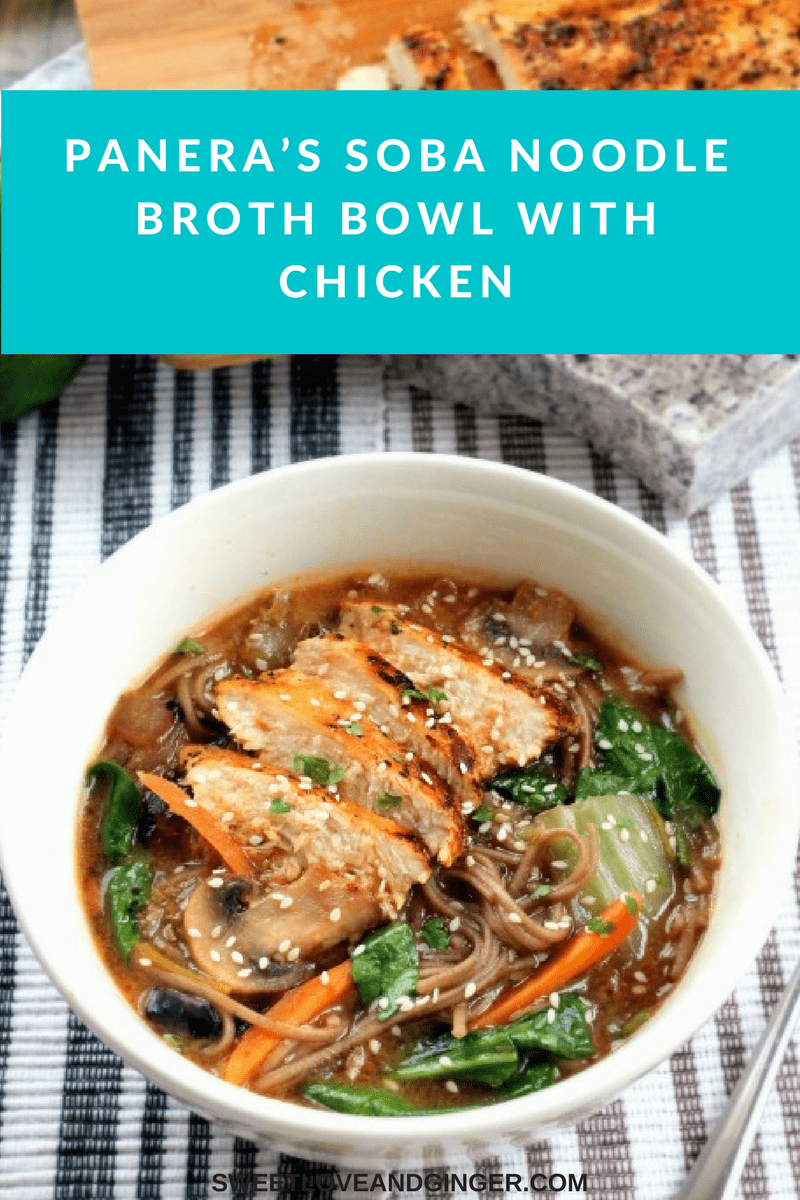 I really like Panera mainly because fresh bread is amazing, but their paninis and soups are pretty great as well. They recently came out with these broth bowls, and let me tell you I am in love with them. I knew immediately I had to recreate something similar at home.
You guys, it was the best idea that I ever had.
These broth bowls are AMAZING!!
I have made the same basic thing about 10 or 15 times in the last couple weeks (ok maybe I'm exaggerating a little, but still I made them a lot).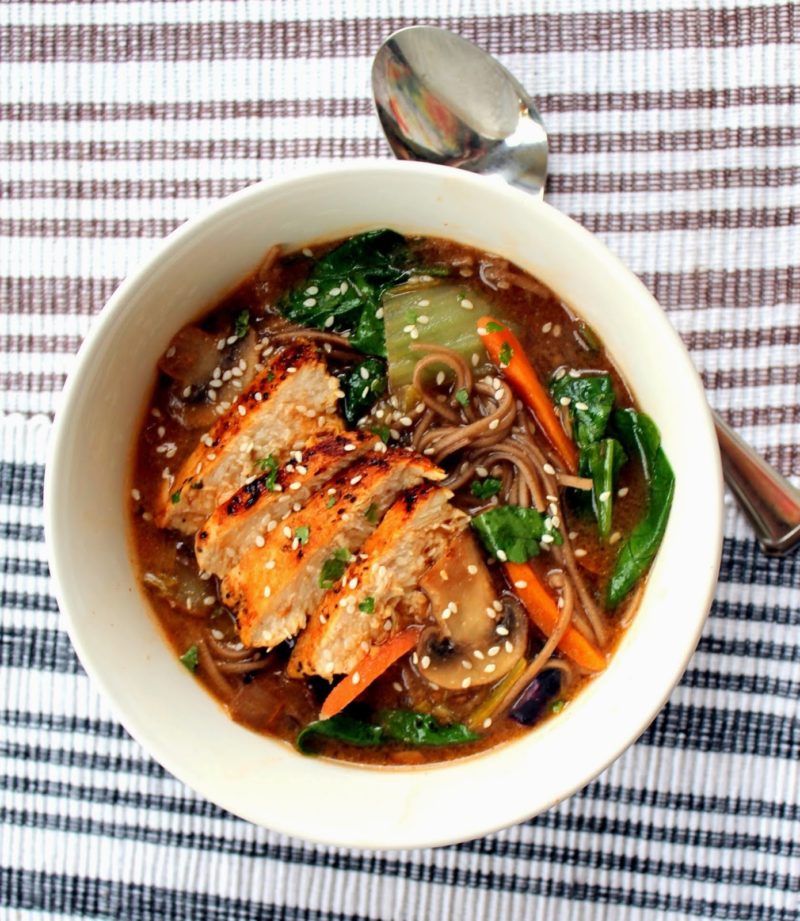 Also can we just take another minute to talk about the marinade on this chicken? I know I recently wrote a whole post about its wonder, but I just feel like it needs to be said again. It's amazing!
Ok back to broth bowls here.
I really think there is nothing better for winter than a nice steamy bowl of soup, and I like that this recipe includes so many vegetables. It is hearty filling, and healthy. What more could you ask for?
The recipe looks way more complicated than it is, so don't let it scare you. Looking at the ingredient list on Panera's site had my head spinning so I did "dumb" it down a bit to make it way easier and more accessible for the home cook.
I would love it if you guys could try this recipe and let me know how you think it compares to the original. Please, please, please. It would mean the world to me!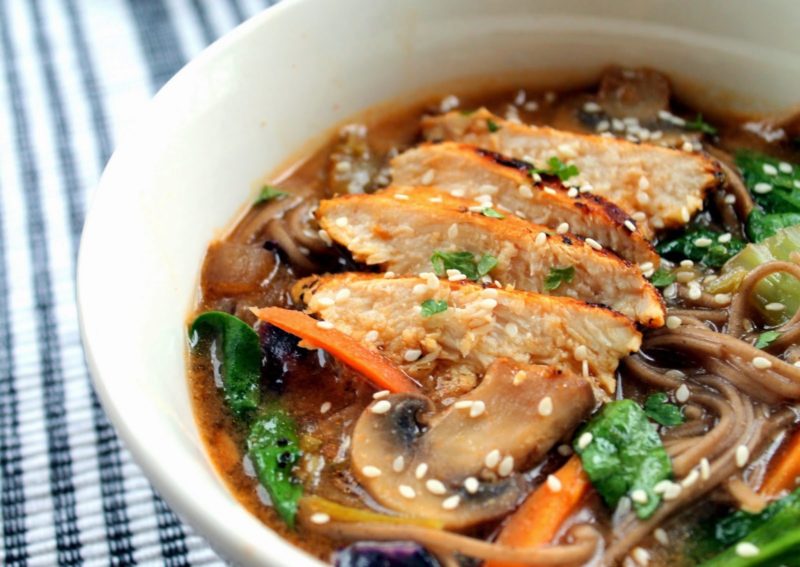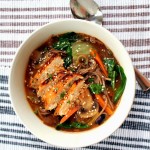 Panera's Soba Noodle Broth Bowl with Chicken - Copy Cat Recipe
Prep Time 30 minutes
Cook Time 45 minutes
Total Time 1 hour 15 minutes
Ingredients
2 Boneless skinless chicken breasts
⅓ cup Lemon Pepper & Herb Marinade (Link Below)
2 tsp sesame oil*
½ a small yellow onion
½ cup sliced mushrooms shitake, or cremini work nicely
2 tbsp soy sauce
1 tsp brown sugar
2 tsp sriracha plus more to taste
1 medium carrot peeled and julienned
4 cups chicken broth
2 cups water
½ cup yellow miso
8 oz soba noodles
¼ cup red cabbage sliced thin
½ cup Napa cabbage chopped
1 cup loosely packed fresh baby spinach
½ tsp sesame seeds
1 tsp chopped cilantro for garnish
Instructions
In a sealable container combine the chicken and marinade and toss to coat. Set aside to marinade for about 30 minutes (or overnight).

Place the chicken on a preheated grill or sauté pan and cook, basting with leftover marinade for 8-10 minutes a side. When cooked through the chicken will be firm, opaque and when poked with a fork the juices will run clear.

Remove from heat and set aside before cutting. Meanwhile heat oil over medium heat and sauté the onions and mushrooms, until they have begun to brown and caramelize, about 6 minutes.

Stir in the soy sauce, brown sugar and sriracha until well combined.

Add the carrots and cook for another minute before stirring in the broth, water and miso. Cook gently stirring until the miso has fully dissolved.

Add in the cabbage and soba noodles and cook until the noodles are just tender, about 5 minutes.

Stir in the spinach and ladle into individual bowls.

Slice the chicken and place on top garnished with sesame seeds and cilantro to serve.
Find the Pantry Lemon Pepper & Herb Marinade Recipe here.
Similar Recipes: