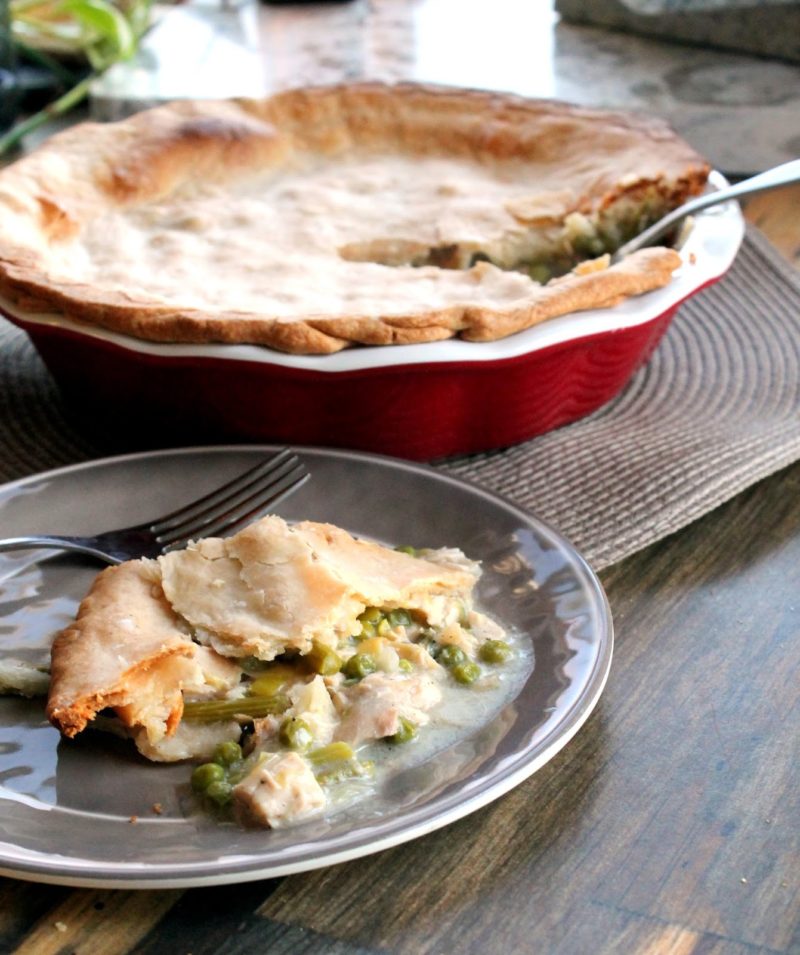 So pot pie.
It's one of those things that has been a staple in my life for pretty much the entirety of it. It can be pretty easy to throw together if you already have a pie crust, it's so incredibly satisfying and it isn't completely artery clogging. I'm pretty sure we eat one at least once every couple weeks.
So how do you keep from getting bored with the same old pot pie you ask? Well let me tell you.
There is no end to the combinations of ingredients for these little pies. I've made taco pot pie, and beef pies, one pan pies and so many more, but today we are going to focus on the classic chicken pot pie because it's amazing.
So to really narrow down the question at hand here; how do you keep from getting bored with chicken pot pie? Again there is no end to the combinations of ingredients for these little pies.
A typical pot pie has onions, carrots, celery, green beans, and peas, maybe some potatoes or corn, but there are so many more good vegetables!!!! For example a late summer pot pie might have corn, summer squash, zucchini, bell pepper and tomato while a winter pot pie might have onion, carrot, turnip, parsnip, potato and squash. There is absolutely no reason not to try all of the vegetables! Yeah I'm excited, but who doesn't get excited for pot pie. Today I'm sharing one of our favorites which is Chicken & Spring Vegetable Pot Pie. Asparagus and leeks are some of Chucks favorites so he gets especially excited for this one.
Seasonal Chicken Pot Pie
Ingredients
2 tablespoons butter
1 large leek, chopped (white & light green parts only)
1 clove of garlic, minced
2 cups cooked, cubed chicken meat (about breasts, cooked)
⅓ cup all-purpose flour
Salt & pepper to taste
1 teaspoon dried thyme
1 ½ cup chicken broth
¾ cup whole milk
2 cups chopped Asparagus
¾ cups peas, fresh or frozen
2 premade pie crusts, rolled out
Instructions
Preheat the oven to 400 degrees.
In a large skillet melt butter over medium high heat. Stir in leek and garlic and cook for 1-2 minutes until it becomes fragrant.
Add chicken, flour, salt, pepper and thyme, stirring well to combine. Cook for about 1 minute or until the flour starts to turn golden.
Stir in the broth and simmer until the sauce has thickened. Stir in the milk, asparagus and peas. Remove from heat and set aside.
Lay one pie crust in a pie pan and press it into the bottom of the pan. Pour the chicken and vegetable mixture into the pie crust and lay the second crust on top. With your hands crimp the two pie crusts closed removing excess crust from the edges.
Bake for 30 minutes or until the crust is golden.
Let stand for 10 minutes before serving.