There are some recipes that bring back memories, that touch your heart in ways that are unexplainable. These soft molasses cookies are one of those recipes for me.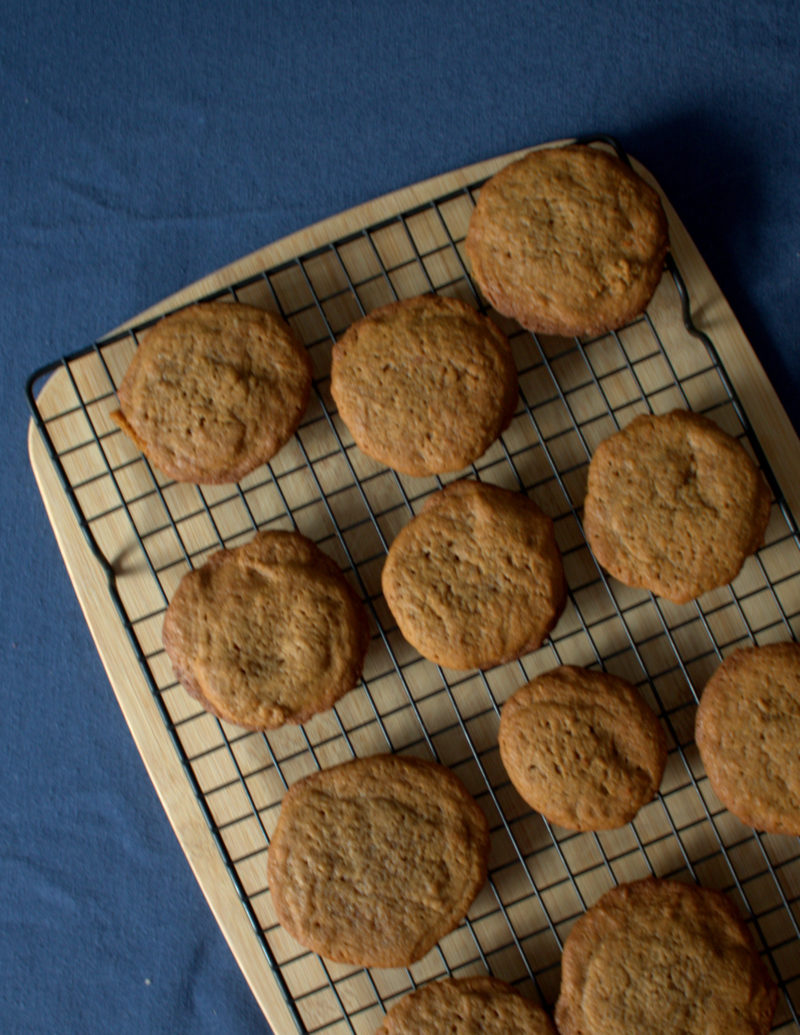 My grandmother was an amazing woman. She was a feminist through and through, without claiming the title of course. She wasn't about to go around telling people her views or anything, but the way she lived says it all. In the 50s most women stayed home, cooked dinner, and did their hair just so. My grandmother, on the other hand, was a single mom, raising a daughter, who went to work and owned her own home, overcoming disfiguring birth defects to become successful all on her own, before meeting my grandfather (a man's, man who loved her fiercely). She went on to raise 6 kids, and take on many more stragglers who needed a welcoming place. Like many women of her time, she made do with what they had and found happiness where she could.
From her, I got my love of tea, books, and I'd like to say some of my strength as well. I should also mention I suppose that she was a redhead. Maybe that's where all her strength truly came from. Needless to say, I got that from her as well.
While physically my grandmother is still with us, her mind has long left this world. There are bits of her old self still there, but for the most part, she has left us. Alzheimer's, dementia, any of these brain diseases that affect the memory can be truly terrible. They are confusing and heartbreaking. I can't say much more about it without tears spilling out.
At least there are cookies.
My grandmother wasn't really that interested in cooking. She did it, because, well, she had to eat, and so did everyone else. She also didn't bake often, but I seem to remember these cookies often enough. Maybe they were her favorite. I don't even know. Kids don't think to ask those kinds of questions until it's too late.
A cup of tea and a soft molasses cookie bring me back to her kitchen, to the little table by the window. Grandpa's half a banana sitting there next to the sugar dish, waiting to become an afternoon snack. To grandma sitting across from me all smiles while I told her and my aunt Laurie about my wedding plans. It feels like a lifetime ago. A moment here and gone, but one I will always remember. The excitement, the pride in her eyes. A cup of tea and a molasses cookie.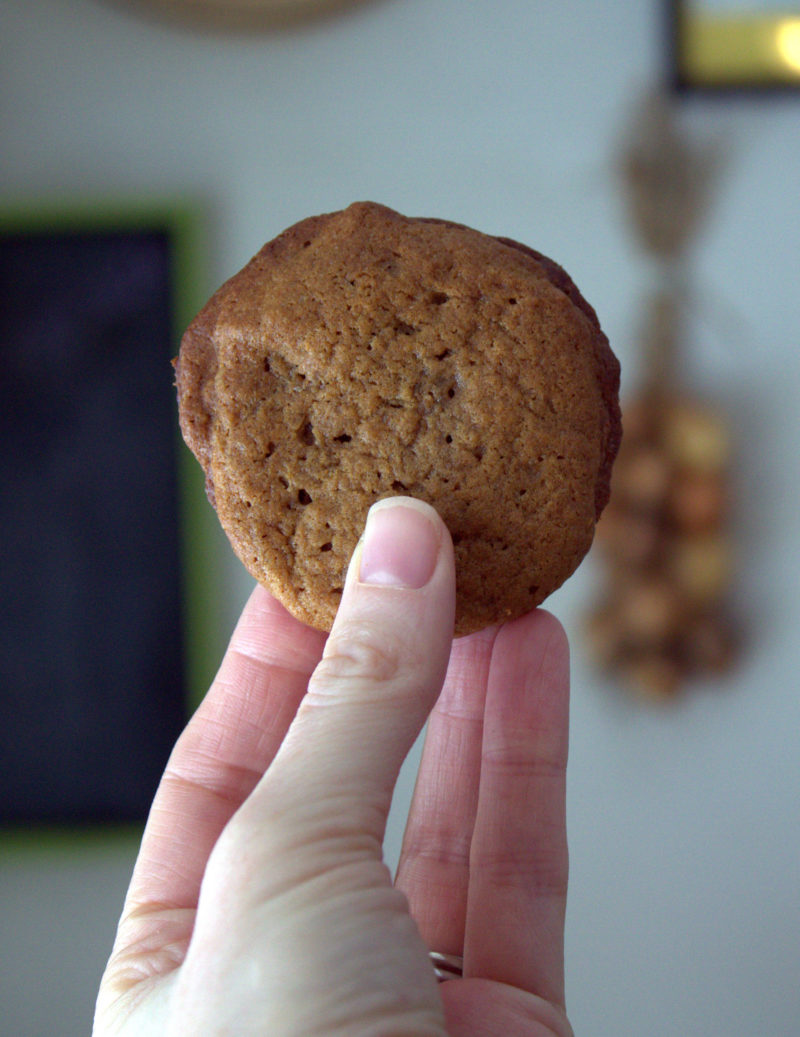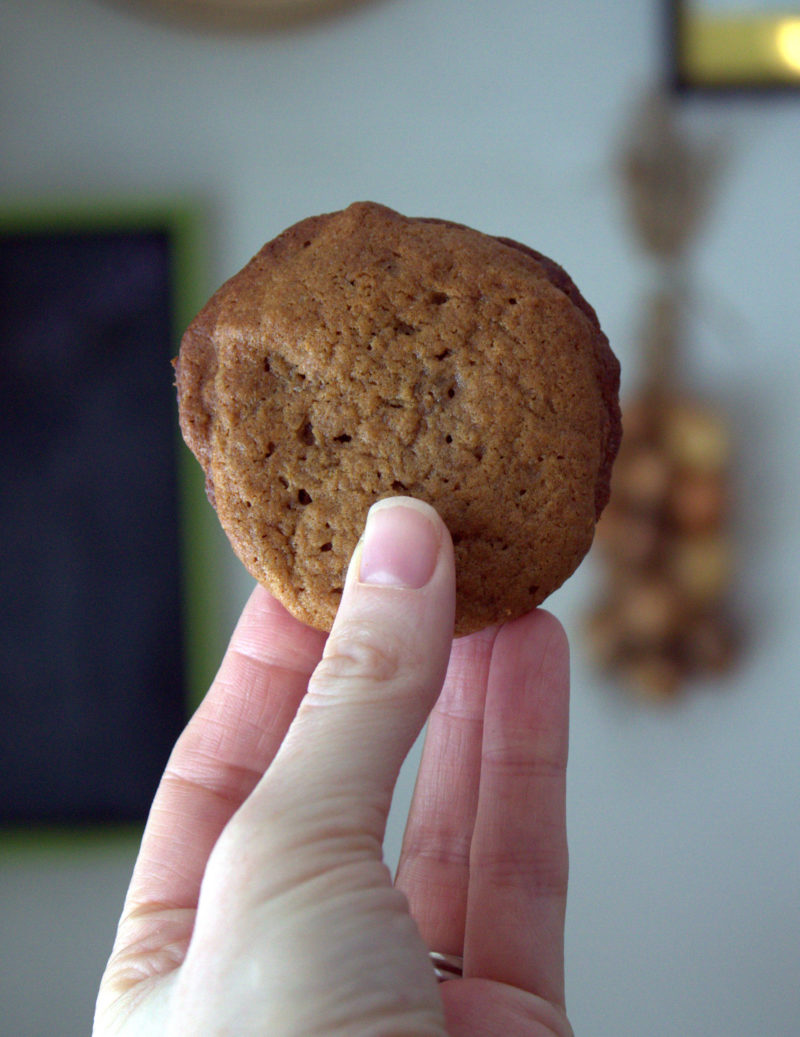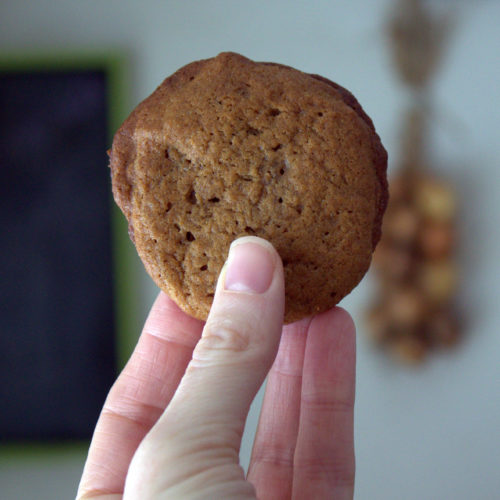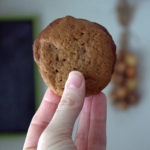 Gram's Soft Molasses Cookies
Prep Time 10 minutes
Cook Time 10 minutes
Total Time 20 minutes
Ingredients
1 cup shortening
1 cup sugar
1 egg
1/2 cup molasses
3 cups flour
1 teaspoon baking soda
1/2 teaspoon salt
1/2 cup water hot
Instructions
Preheat oven to 350 degrees.

Combine all ingredients in a large bowl and mix well to combine. Let stand for 10 minutes.

Use a tablespoon to scoop out dollops of dough onto a prepared baking sheet and bake for 10 minutes.
Similar Recipes: