Wednesday of this week marked the 2017 summer solstice. Not only is it the longest day of the year, but it's also one of the best benchmarks for the change of the seasons. It's during these times that I try to reflect on the time that's past and the time ahead. I like to check in with my goals for the year and make a plan for completing them, or in some cases re-write them completely.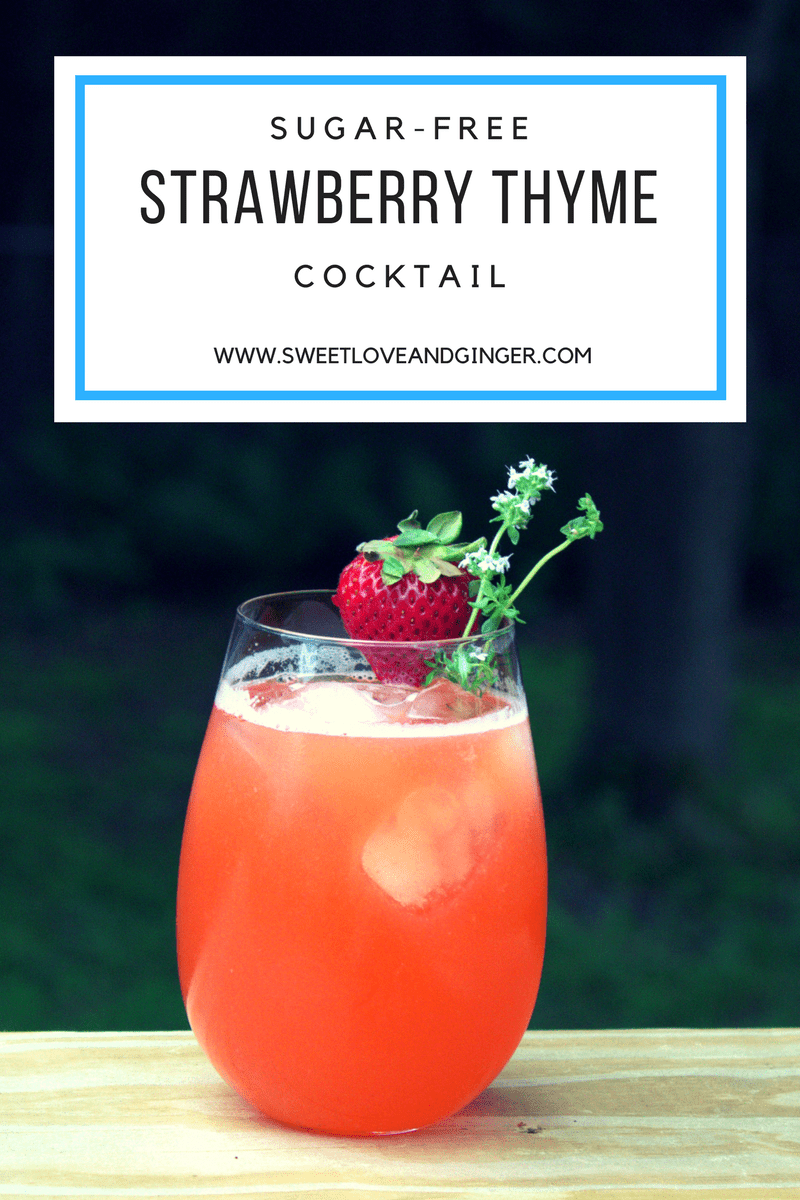 This year things are a little different since I don't have any real, tangible goals (read why here). I think things are going well, I've taken on some unexpected projects (found here, and here), and am dealing with some unexpected issues. It's been a lot, but I'm swimming right along right now, without too much trouble.
Since there's so little to report I figured that we could celebrate the change of the season with an amazing seasonal cocktail. Who doesn't love a good early summer cocktail? Enter the Sugar-Free Strawberry Thyme Cocktail.
For this particular recipe, I went sugar-free and with a mocktail option for obvious reasons. Don't worry I had some guests test out the alcoholic version for me and they said it was great as well.
I have always loved using seasonal fruit and herbs in my cocktails. I think it really adds a depth of flavour without having to purchase or make complicated bitters or other additives. Simple is always best in my opinion. Especially with cocktails. No one wants to try and recreate a complicated drink for a guest after cocktail number 3 or more. An added bonus is the strawberry thyme syrup can be frozen as ice cubes for future drink making ease.
If you really prefer something sweeter simply add a couple tablespoons of sugar to the strawberries, water, and thyme before it all heats up. The sugar will dissolve and make the whole concoction a bit thicker, but it will still work exactly the same way.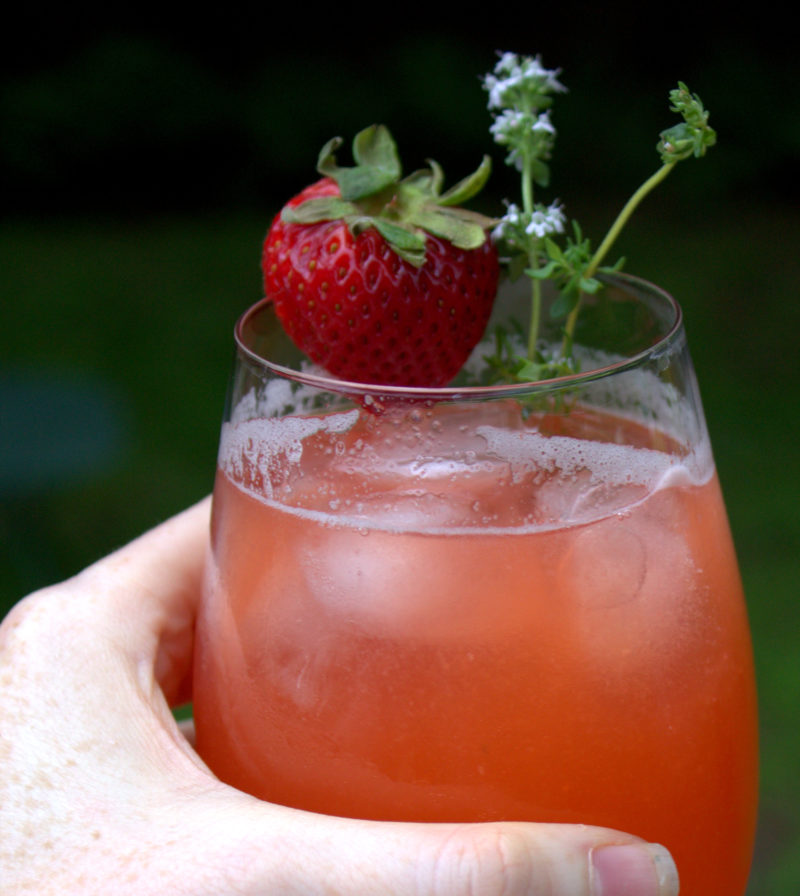 To make the Mocktail option simply switch out the citrus vodka and seltzer for a citrus seltzer in the same volume. I have also made this with a strawberry kiwi seltzer and it was just as enjoyable if you're interested.
Sugar-Free Strawberry Thyme Cocktail (with a Momma's Mocktail Option)
Ingredients
For the Syrup:
½ cup chopped Strawberries
3 sprigs fresh Thyme
½ cup Water
For the Cocktail:
3 ounces prepared Strawberry Thyme Syrup
2 ounces Citrus Vodka
Plain seltzer to fill glass
Instructions
For the Syrup: Combine strawberries, thyme, and water in a small saucepan over high heat and bring to a boil. Reduce heat and simmer until the strawberries are softened roughly 5 minutes. Remove thyme sprigs, and puree with a blender. Strain into a sterile jar and let cool. Can be stored for a few days in the refrigerator.
To make the cocktail: Combine the syrup and vodka in a cocktail shaker with ice and shake until well blended and cold. Strain into a glass over ice, top with seltzer to taste.
Serve immediately.