There are so many reasons to love summer.
Fall is fast approaching and I'm already nostalgic about
those chill summer nights.
This recipe is one of my favorite summer dishes; it's easy,
bright, fresh and great either warm or cold. It pairs well with so many other
dishes, that it's a standard side on our table this time of year.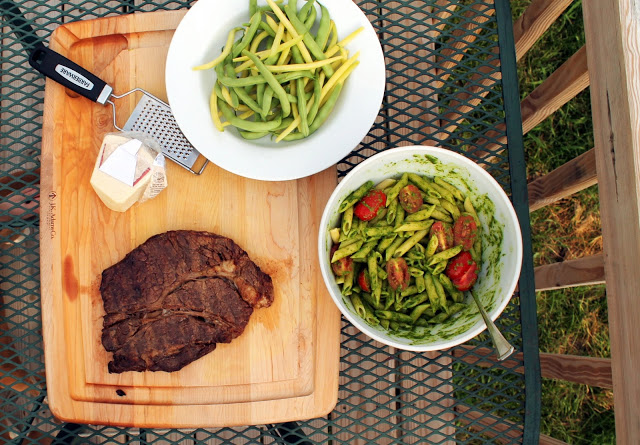 Chimichurri Pasta
1 cup parsley

¼ cup cilantro

4 cloves of garlic

¼ cup olive oil

¼ cup red wine vinegar

½ tsp cumin

½ tsp paprika

Salt & pepper to taste

1 box pasta of choice

1 cup cherry tomatoes cut in half

¼ cup red onion, chopped

½ a red or yellow pepper chopped (Optional)

½ tbsp parmesan cheese (optional)

Place all ingredients from parsley to salt and pepper in a blender
and blend until smooth. Prepare pasta cording to instructions. Drain the pasta,
and place in a large bowl along with tomatoes, onions and peppers. Pour the
sauce over the top and toss. Serve chilled or warm with a little parmesan if
desired.
What are some of your favorite things about summer?