I have not run in roughly six months.
I have a hell of a cold, the kind that has kept me in bed, and coughing up a
lung.
It was rainy, and windy, and gross.
But today I ran.
I ran for our country.
For the vigilant heroes that are always ready when we need them.
For everyone in Boston.
Today I ran 2.62 miles, in honor of the yesterdays tragic event.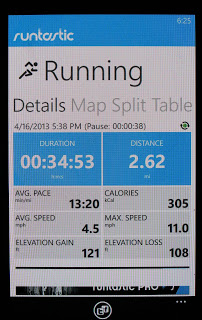 I have had much better runs, its true, but I want to share this with you all to show my support for our country.