Man on man is the garden booming!
I might actually be sick of cucumbers. Note to self: Plant less cucumbers next year.
Second note to self: more beans, we didn't get enough beans this year. In previous years we had too many, this year too few. Finding balance is hard sometimes.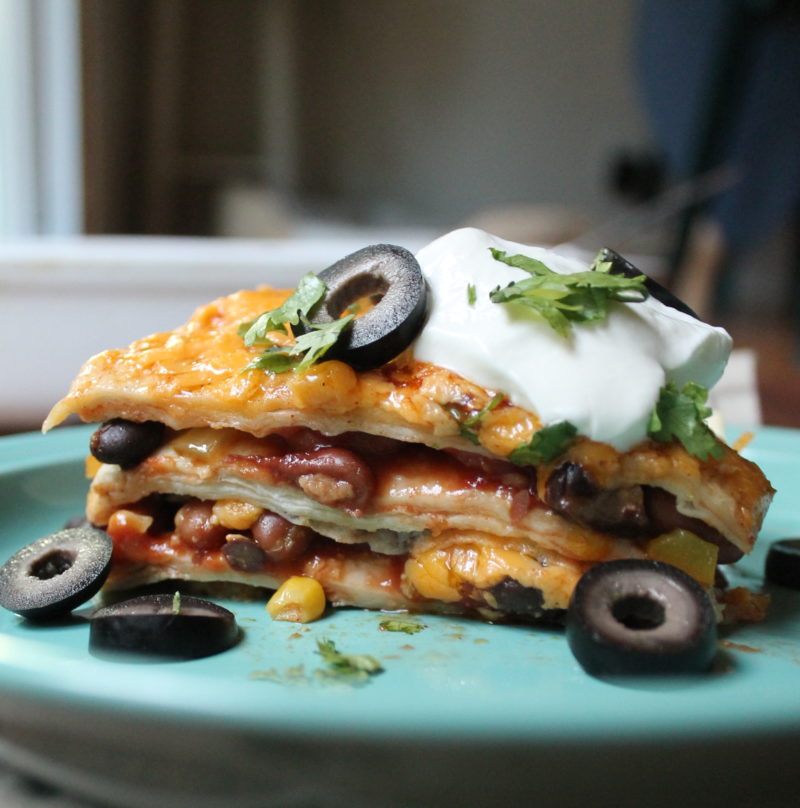 It also it looks like every one of our neighbors gardens are booming too. Considering the large number of pop up veggie stands I've been spying. I've very thankful for these because if these people are willing to use their garden space on zucchini and sell it 3 for $1 I will gladly take buy it from them and save my own space for something else.
I'm hoping to make some changes and for a larger garden next year, but talking chuck into being ok with a smaller "field of Champions" is easier said than done. Because every house needs space for can jam you know.
Coming up with new and fun way's to use up all these seasonal veggies has been a fun challenge for and has resulted in some pretty inconsistent dinners. I'd rather us eat all the veggies as they are fresh, even if some of the dishes that I make don't necessarily go together. This dish however let me use up a bunch of awesome veggies at once in a pretty awesome and cohesive dish that I will be making again in the very near future.
If you're looking for a homemade enchilada sauce recipe, I like this one.
Very Veggie Enchilada Casserole
Ingredients
1 tablespoon olive oil
1 small onion, diced
1 small zucchini, diced
1 small yellow or red pepper, diced
1 cup diced tomatoes, seeds removed
1 (15 oz) can black beans, rinsed & drained
1 (15 oz) can pinto beans, rinsed & drained
1 cup frozen corn
2 teaspoons cumin
1 teaspoon chilli powder
½ teaspoon salt
2 ½ cups enchilada sauce
15 small corn tortillas
2½ cups shredded cheddar cheese
2 tablespoons fresh cilantro, chopped
Instructions
Preheat the oven to 350 degrees.
In a large skillet heat oil over medium high heat. Add the onion, pepper, and zucchini. Cook for 1 to 2 minutes or until the vegetables begin to soften.
Stir in the tomatoes and cook for an additional minute before adding the beans, corn, cumin, chili powder and salt.
Cook and stir until all the ingredients are well blended and cooked through.
Remove from heat and set aside.
Pour a small amount of enchilada sauce into the bottom of a 9x11 casserole dish, just enough to cover it. Lay 3 tortillas to create the first layer. Scoop about ¼ of the vegetable mixture onto the tortillas then top with about ½ cup of the sauce and ½ cup of the cheese. Repeat this process for the next 3 layers or until the vegetables are gone. Finally top the casserole with the final layer of tortillas and cover them with the rest of the sauce and cheese.
Place in the oven to back for 40 to 45 minutes. When done the edges should begin to bubble, and the cheese brown.
Remove from heat, sprinkle with cilantro and serve.
Similar Recipes: