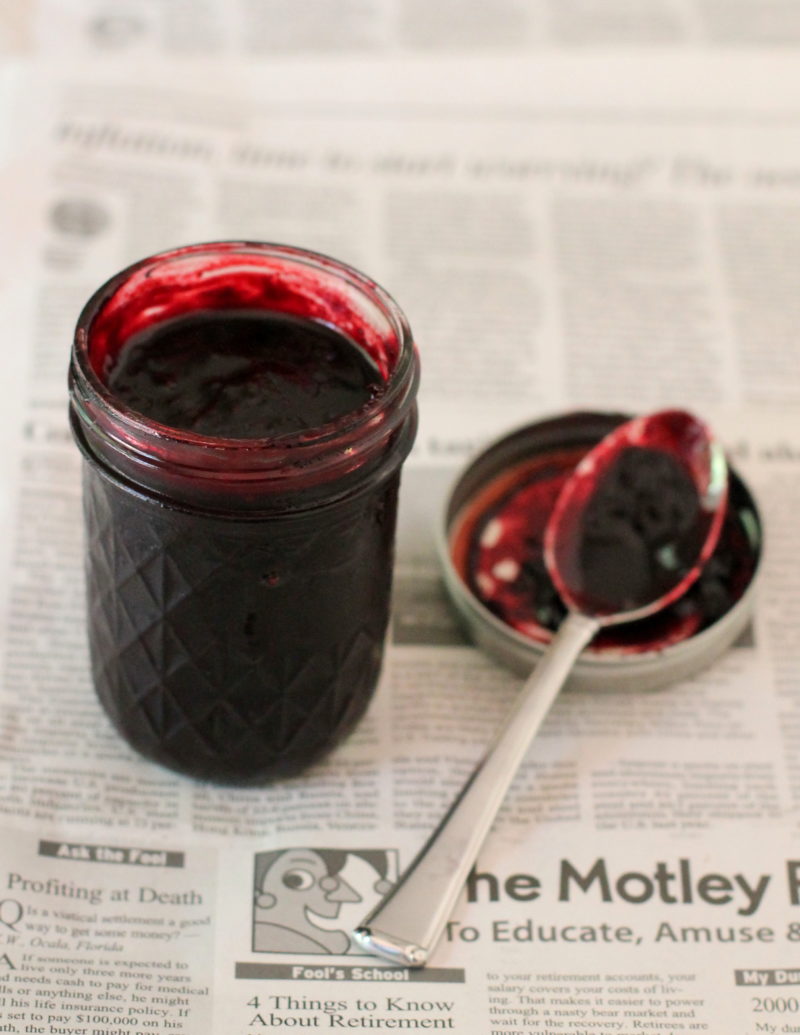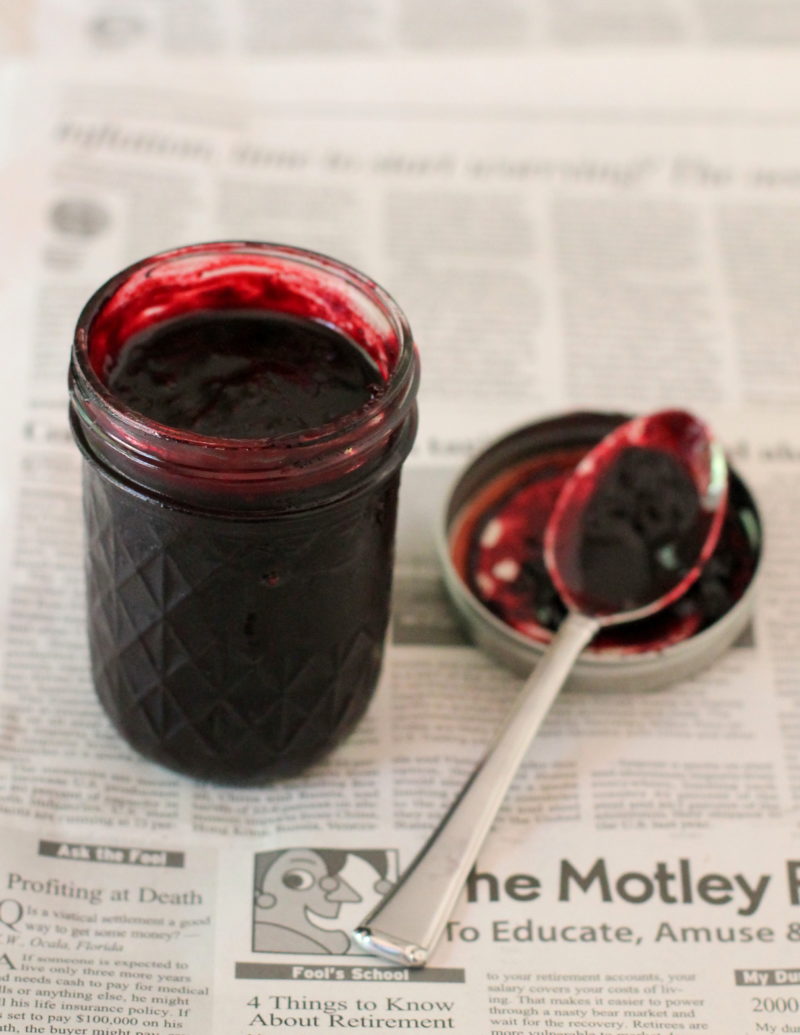 This is a recipe that I have been working on for a long time and I think I finally got the hang of it. Originally, I wanted to make a low sugar barbecue sauce, mostly because I was in the throws of a gestational diabetes diagnosis.  I thought I could add sweetness with the addition of berries instead of sugar, which had previously not spiked my sugar. In this process, I found that it's really hard to make a low sugar barbecue sauce actually taste good.
Things get especially hard when you start using things like wild berries, which are not all created equal. Different growing zones and conditions can pretty easily change the flavor and sweetness of berries, making it hard to come up with a cohesive, use it every single time recipe. This is going to be one of those recipes that you have to taste as you go. Sometimes the berries are really bitter or tart (like red currants) and you just can't avoid that extra bit of sweetness. I chose to use honey in this case, but feel free to use any sweetener you like.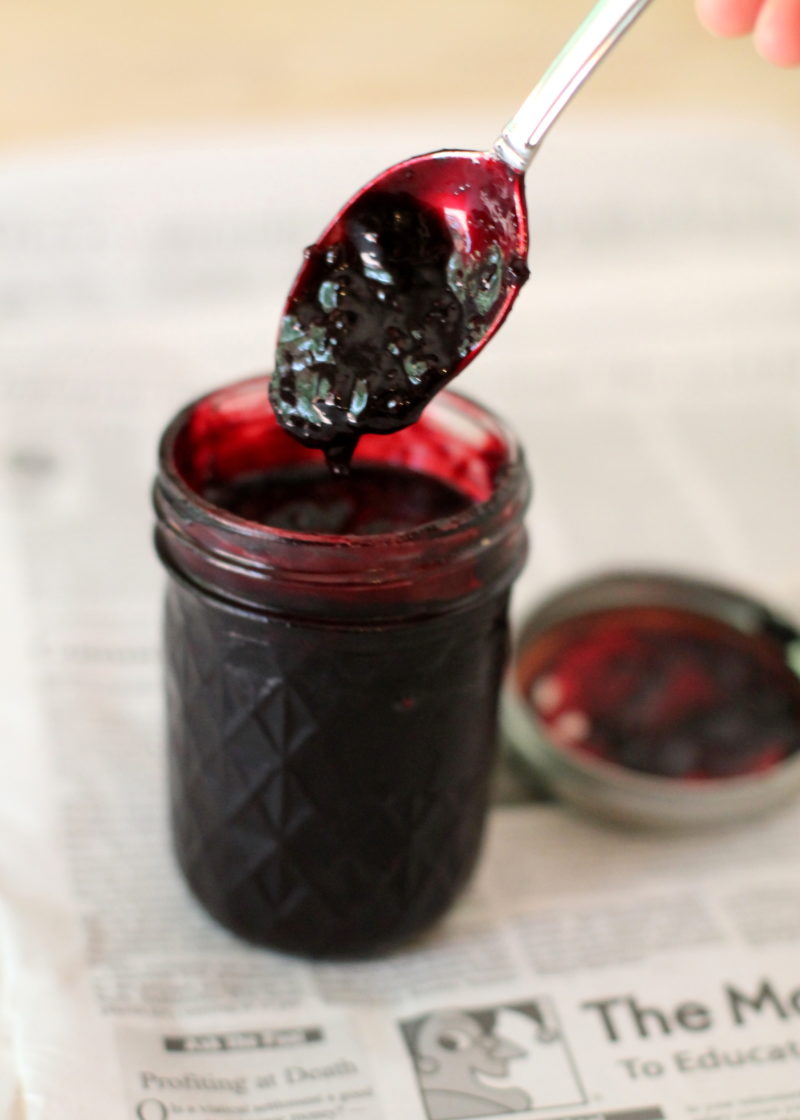 For the recipe pictured I used black caps or as some call them black raspberries. Honestly, I don't understand the black raspberry reference mostly because these berries are smaller and have a more domed shape, whereas raspberries are more oblong. I always grew up calling them black caps, and we picked them along our hikes mostly for quick snacks. It wasn't until recently that I started to pick them in bulk for more than snacks.
I have been making them into crisps, jams, and about a million other things. I love their deep purple color, and the way both Brody and Monster get so excited for them. Never have I ever had both boys outside sit still for an extended period of time except for berry picking, so long as they each get one at the proper interval of course.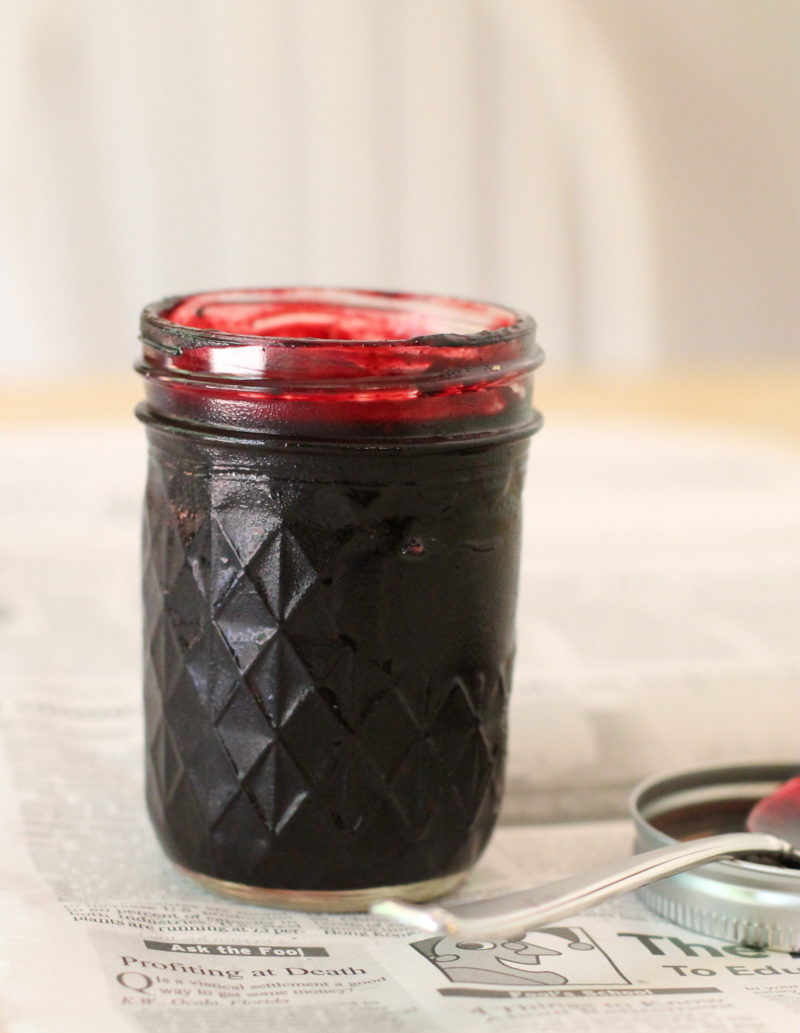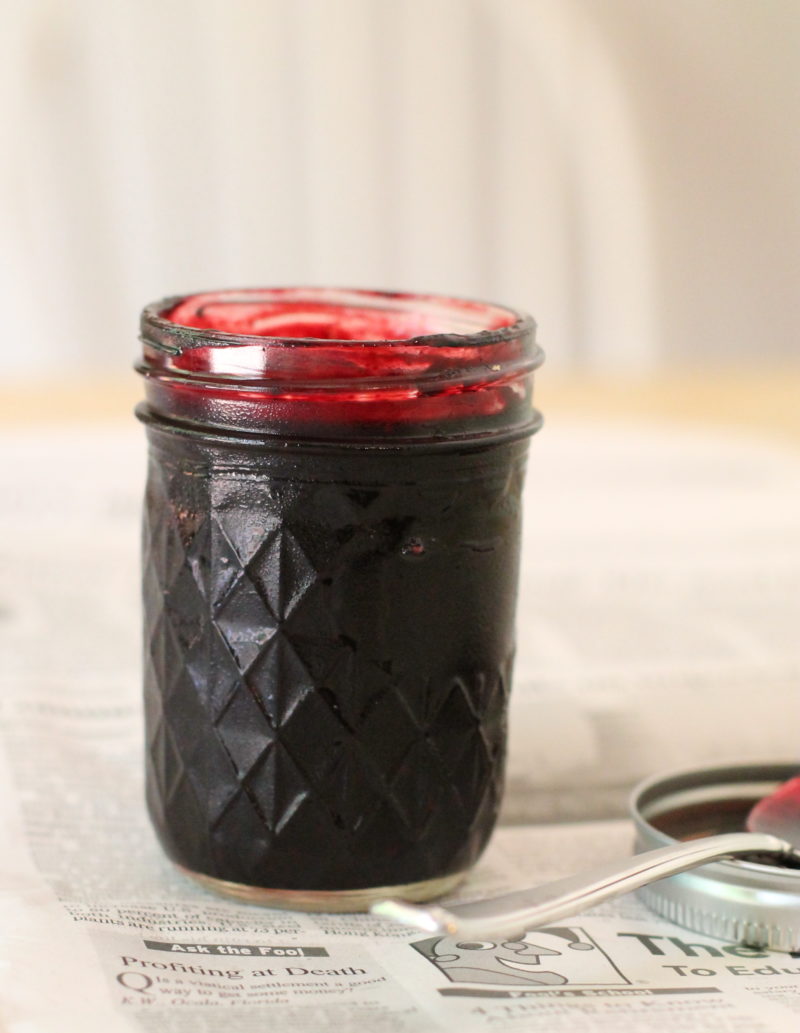 If you have any suggestions of other berry recipes, please send them my way!
Wild Berry Barbecue Sauce
Ingredients
1/2 tablespoon olive oil
1 small onion grated
2 cloves garlic crushed
4 ounces tomato paste
1/4 cup apple cider vinegar
1/4 cup water or beer
1/2 teaspoon dried mustard
1 teaspoon ground cinnamon
1 teaspoon smoked paprika
1/4 teaspoon salt
1 tablespoon blackstrap molasses
2 cups berries Blueberries, black caps, raspberries, etc
1 tablespoon honey optional
Instructions
If using seedy berries, place the berries in a thick bottomed saucepan and cook over medium-high heat. Bring the berries and their juices to a simmer and let cook for 10 to 15 minutes. While the berries cook, follow the instructions below.

In a thick bottomed saucepan heat the oil over medium-high heat. Ad the onion and garlic and saute until fragrant, 1 to 2 minutes.

Add the tomato paste and saute for another 1 to 2 minutes or until the paste becomes darker in color.

Stir in the vinegar and cook for 30 seconds.

Add the water, and spices and mix well until a smooth sauce has formed.

If you are not using seedy berries, simply stir in the whole berries. If your berries are seedy and you have stewed them already, place a fine mesh sieve over the pot with the sauce and turn off the burner. Scoop your stewed berries into the sieve, mashing them slightly with the back of the spoon as you go. Once all the liquid has drained from the stewed berries remove the sieve and return the pot to a slow simmer. Stir well.

Let the sauce simmer for 5 minutes. Add honey if needed and simmer for another 5 to 10 minutes.

Adjust seasonings and serve.
Similar Recipes: