A quick and easy recipe for Apricot Pork Kabobs, that is a fun and flavorful for summer.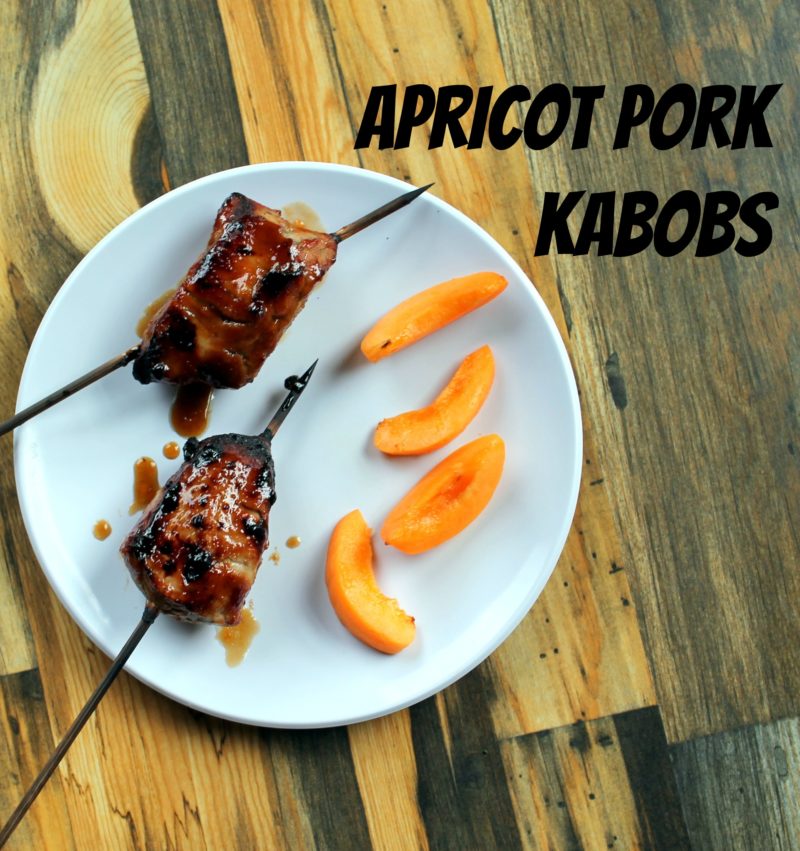 Sometimes I get stuck in a rut when it comes to pork. I can dress it up Asian style, or with apples (such as
here
, and
here
), but other
than that I always seem to fall back on the simple rosemary and garlic staple, or shake & bake that I know a lot of us in the north east grew up with. I
have been trying to break that mold lately and it's working out surprisingly well.
This recipe is so far one of my favorites. With only 4 ingredients it comes together super quick, and super inexpensive. Here it is
made for the grill, but it can just as easily be broiled in the oven as kabobs or even a whole loin. I did notice that the final product need extra sauce, and that some people (think Chuck) liked to use the sauce to dip their veggies in, so this recipe makes enough for that as well.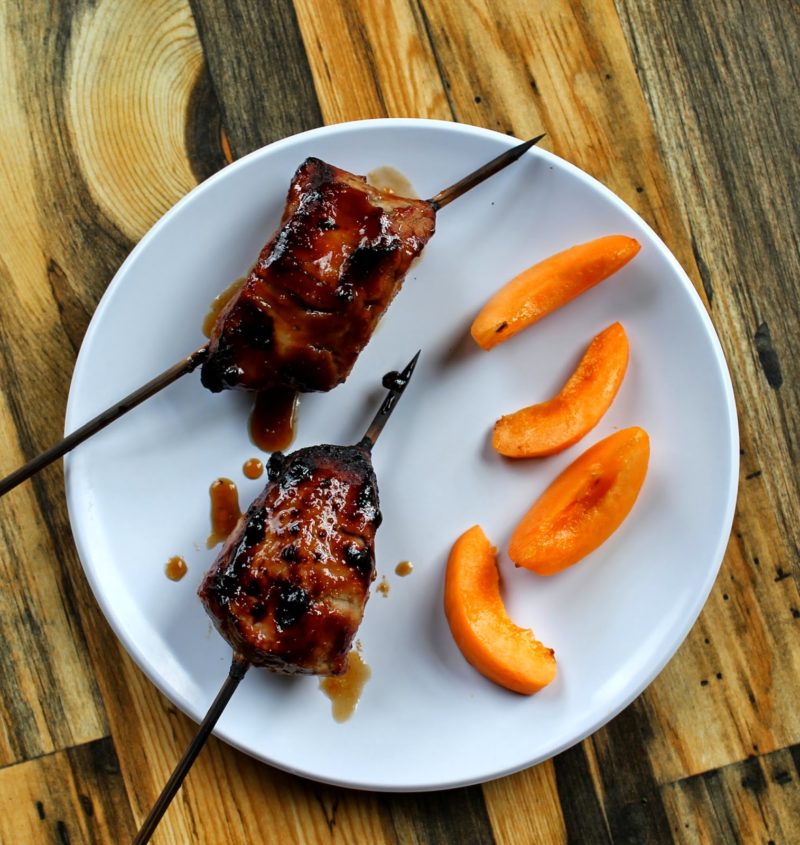 As for what to serve with it, the options are pretty much endless. A big green salad is perfect, since the sauce can act as a dressing,
and it goes wonderfully with blue cheese crumbles. Basically swap out the barbecue chicken in this recipe for these kabobs. I have also served it with simple roasted potatoes, or you could try a basic rice pilaf like this one. Since there is so much flavor in this recipe I think basic sides are a good
option.
Apricot Pork Kabobs
Ingredients
6 oz apricot preserves
1½ tbsp low sodium soy sauce
1 tsp ground garlic
1 lb pork loin, cut into fist size pieces
Instructions
In a small sauce pan over medium heat add preserves, soy sauce, and garlic and stir well to combine. Cook for 1-2 minutes or until the preserves have liquefied and the sauce has thickened.
Remove from heat and pour about ¾ of the sauce over pork, reserving the rest and cover.
Let the pork marinade for about 30 minutes (up to 1 hour) before placing it on pre-soaked wooden skewers.
Place kabobs on a preheated grill over medium high heat for about 3-4 minutes per side basting with leftover marinade.
Once cooked through remove from heat and baste with reserved marinade. Serve warm with reserved sauce on the side.
PS: Check out my newest post over on the Charming Blog; 10 Super Easy ways to Eat Healthier Now without Trying too Hard