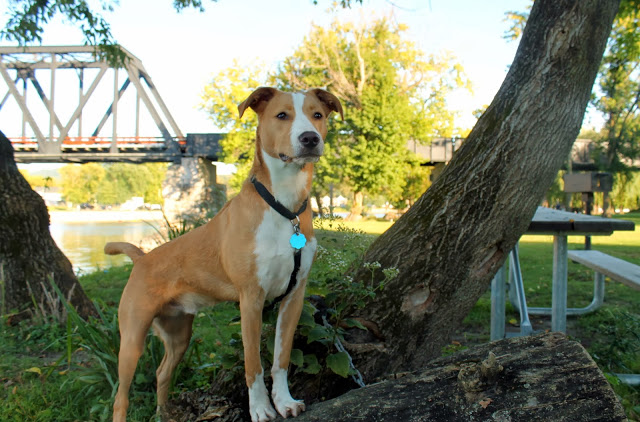 HI GUYS! Hi hi hi HAI!!
I thought I would stop by and see what's going on.
In case you haven't heard (which I'm sure you have because my mom is telling everyone) my parents are getting married. This means we will be a real family and I am so excited about that.
Except my mom has kind of been acting like a crazy person lately.
Can you get nesting syndrome from getting engaged? That must be the case because she has it. Suddenly nothing in this house is good enough, and there's all these new rules. Like how she's making dad remember to take the garbage out on time, so the pile of recyclables by the door that I like to play with is never there anymore.
She's redecorating again! So now there's gonna be new pillows I can't chew on and she's trying to talk dad into getting rid of my favorite chair to jump on. It's like I'm getting demoted from being first priority around here.
It's ok though while she is running around trying to clean the house I make sure to follow her around and stand right in her way so that she doesn't forget about me.
We've also been go go going, all the darn time. Every. Single. Weekend. We go here or there and do this or that, there is all this family stuff to do now, and people that want to see us. Plus I think moms whole blogging thing is working out because now she has all these side projects that I'm not sure she is keeping up with.
I hope things calm down soon because the holidays are coming and from what I'm hearing those are crazy enough. I want to slow down and enjoy the fall! I really like it, it's nice and cool like it was in the spring when I was born, but there's apples everywhere! And I LOVE apples.
They are one of the few treats I'm allowed to share with my parents, they don't usually let me do that, but I guess apples are good for me so they let me eat them.
Welp, there a raw hide waitin for me behind the couch, thanks for chatting with me! I hope you have a great Friday!