This Smokey 4 Cheese Roasted Red Pepper Dip is a super easy recipe for a quick and cheesy appetizer, with a hint of smokey goodness that is sure to please any crowd.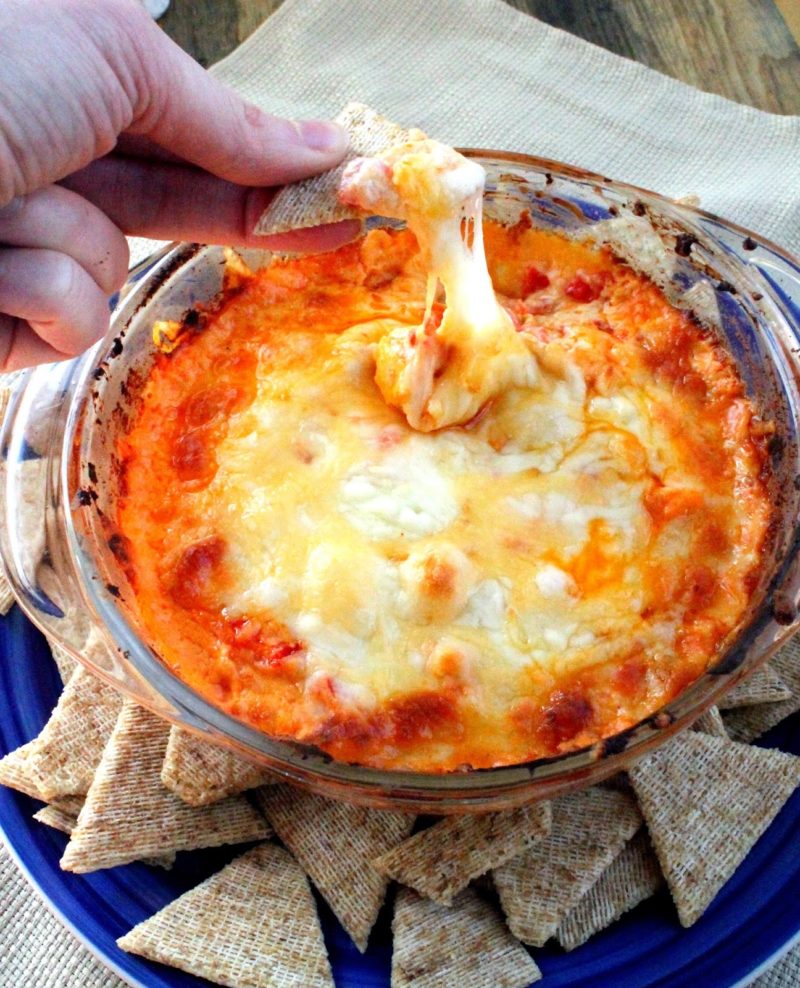 Some things are just too amazing to even describe.
This recipe, you guys, is one of them.
I got the original recipe from here, and it was ridiculously simple. I made it a number of times for get-togethers over the last year or two and it was always a big hit.
I'm going to attribute its high marks to the smokey, sweet, and salty thing going on here. The smoked cheese with a little smoked cheese, and smoked paprika combine perfectly. The sweetness comes from the roasted red peppers and all their caramelized sugars. And finally, the combination of cheese brings the earth and salt. You really can't ask for much more from a humble handful of ingredients.
I opted to go the smokey route because I had quite a bit of leftover smoked gouda hanging around. You remember this recipe right? Yeah it was good, I know. I've made it a lot recently so I bought smoked gouda in bulk (foodie problems right?) Anyway, I had an event to go to and I couldn't help but think how good the smoked gouda would be in this dip, with the smoky red peppers and ooooo what if I add a bit more smoked paprika as well?
Sometimes my own genius surprises me. It was AH-mazing. And it wasn't just me who thought that either.
Smoky, gooey, and cheesy with just a hint of sweetness. I mean what more do you need in a dip here people?
Smokey 4 Cheese Roasted Red Pepper Dip
Prep Time 5 minutes
Cook Time 30 minutes
Ingredients
2 whole roasted red peppers diced
2 teaspoons smoked paprika
1 tsp garlic powder
4 ounces cream cheese
1 cup smoked gruyere cheese shredded
½ cup parmesan cheese
1 cup mozzarella cheese
Instructions
Preheat the oven to 350 degrees.

Combine all ingredients in an oven safe pan and mix until well blended.

Place in the oven and bake for 20-30 minutes or until the top has browned and begun to bubble.

Serve immediately with crackers.
Similar Recipes: