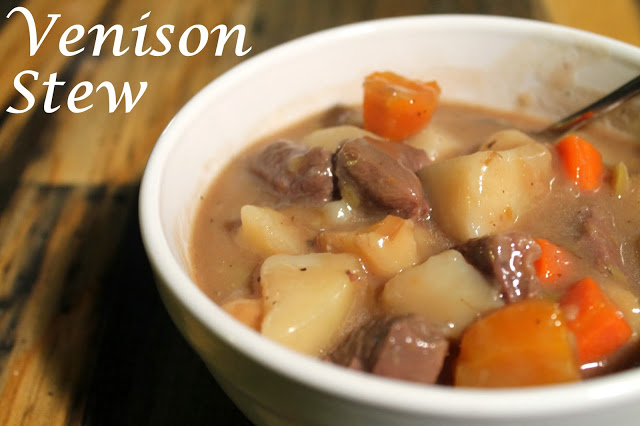 Hunting season is/has been in full swing around these parts.
That basically means that I don't see hide nor hair from Chuck, my father, my
brother, and many of the other men in my life. I like this time of year because
I get a lot done, I get to have girly dates, and it means that venison is/will
be in the house soon.
I know a number of people have varying feeling on hunting,
its ramifications, and ethics, but I love it. I grew up with it as an
integral part of my life, and couldn't imagine my life without it. No it is not
necessary for my personal survival, but it holds a place in my heart from the tradition
and the ties to my Native American ancestors. Another bonus is that I really
love most meats. I have eaten elk, pheasant, turkey, deer, rabbit, squirrel, a
plethora of fish and I'm sure a few other animals that I or someone close to me
has killed, and it doesn't bother me one bit. We are careful with the food that
we catch, and are sure to use as much of it as possible, even saving some of
the furs.
I hope that this honesty doesn't turn any of you off, but it's
a part of me, my heritage and is no different from any of the other things I share
on this blog.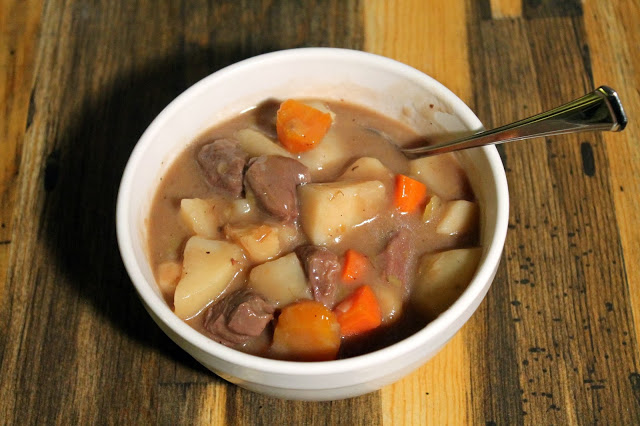 This recipe is a basic stew recipe that showcases the
natural flavor of the venison. I know that many people think that the meat can
be gamey, so for those people I suggest adding a little more thyme and just a
teaspoon or two of Worcestershire sauce, while the vegetables are sautéing. In
my experience these little tweaks really change the flavor, and help with the
gaminess. Please let me know if you have any other suggestions, I'd love to
hear them!
Classic Venison Stew
2 tbsp butter

2 large leeks, diced

2 large carrots, peeled and chopped

2 large parsnips, peeled and chopped

3 large celery stalks, chopped

2 tbsp flour

1 tsp thyme

1 tsp pepper

2 cups potatoes peeled and chopped

1 lb venison, cut into 1-2 inch pieces

3 cups low sodium beef or vegetable broth

In a large thick bottomed sauce pan melt butter and sauté
leeks, carrots, parsnip, and celery for 2-3 minutes, or until they begin to
soften. Stir in flour, thyme, pepper and cook for an additional minute before adding
venison meat, potatoes, and broth. Stir well to combine then bring to a boil,
before reducing to a simmer. Cover and simmer for 15 to 20 minutes. Adjust
seasonings and serve warm. (Serves 4-6)




How do you feel about hunting? I'm interested to know.