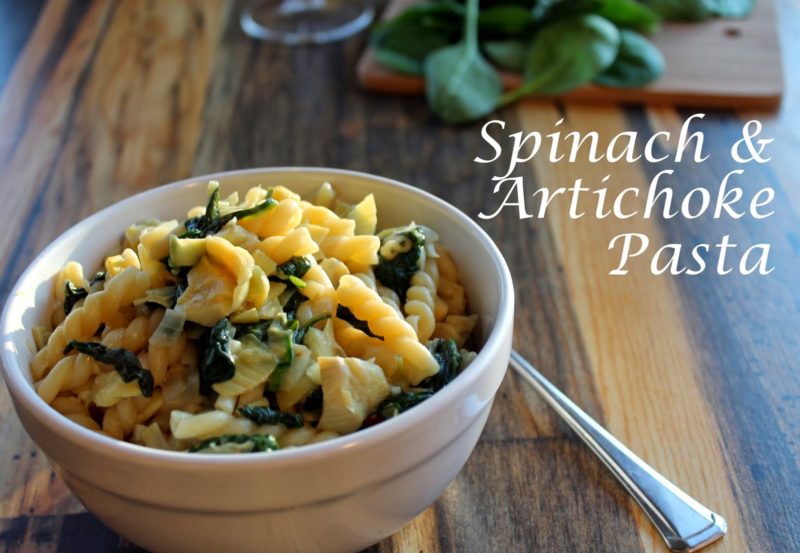 This whole week has been just little ol' me and the Brody Monster haning out a la casa de Ginger. It's been a while since Chuck has had to be gone for more than a night, and as much as I love having him around sometimes it's just nice to be on my own.
I have finally gotten some much needed cleaning done, set up some new camera toys and practiced. I bought 
Tasty Food Photography
way back in January and though I've read it through I haven't had much the opportunity to practice what I have learned. Something about a big bearded man craning his neck over my shoulder, asking "when's dinner" that really puts the ki-bosh on getting the AH-mazing photos I know I'm capable of. I keep telling both him and myself that patience is a virtue, but this week has helped me get my feet back on the ground with it all.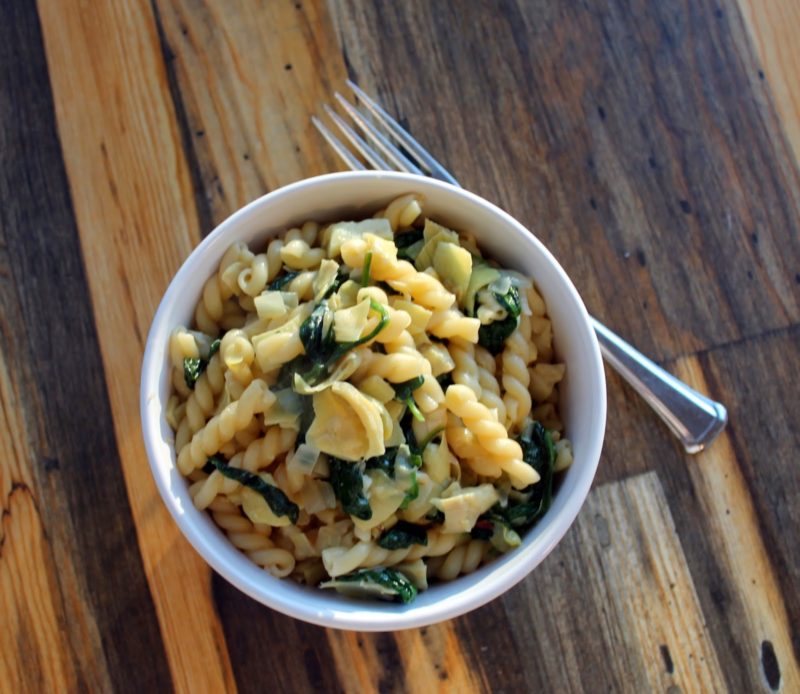 I mean look at these pictures!
Now let's get back on track here and talk a little bit about the Spinach Artichoke Wonder-Pot. Call me crazy but I simply cannot understand these "wonder-pot" things that seem to be floating around the internet, I mean even
Martha is on that band wagon
. I just cannot get behind the idea of dumping everything into one pan, adding water and boiling the hell out of it. Why aren't we sautéing the onion and garlic? Or getting some good carmelization on the mushrooms people? The point is to make a pasta dish,
not coddle
, or a pot roast or something.
I know we are all going for ease here, but that couple extra minutes to get some more flavor out the food we are cooking is so worth it. Don't you think?
Dinner 4One: Spinach Artichoke Pasta
Ingredients
1 tbsp extra virgin olive oil
½ cup chopped onion
3 cloves of garlic, minced
½ tsp red pepper flakes
1 14 oz can of artichoke hearts, chopped
1 cup of uncooked pasta
2 cups of vegetable broth
1 cup loosely packed baby spinach
2 tbsp grated Parmesan cheese (plus more for garnish)
Salt & pepper to taste
Instructions
Heat the oil in a thick bottomed sauce pan over medium high heat. Add the onion and sauté for 2-3 minutes or until the onion just begins to turn translucent then add the garlic and red pepper flakes.
Cook for 1-2 additional minutes before adding the artichoke hearts, pasta, and broth, stirring well to combine.
Continue to cook stirring regularly until the pasta is aldente. Fold in the spinach and cheese until the spinach has wilted.
Taste and adjust seasonings as necessary. Serve warm with an extra sprinkle of parmesan cheese.