You guys, I can see grass. I went outside without a jacket and didn't freeze! It smells like spring outside!
I totally realize that it's still February. There is more than likely going to be at least one more cold snap and probably some snow, but right now I'll take what I can get. A chance to get Jay outside and breathe some fresh air is enough. Yesterday, we went for a walk around the yard and there are actual buds on my lilacs. I can already smell their sweet scent wafting in the breeze (its one of my favorites). 
Last night we were at my parent's house for our weekly dinner and my dad was beginning the process of boiling sap. It's a yearly tradition in these parts, and with this warm weather, it is running well. I always get excited for this time of year. It takes a bit of work to collect the sap and boil it down, but both mine and Chuck's families have been doing this for generations. Real maple syrup is like liquid gold in our homes. It's a cherished sweet that we stock up on to enjoy year round.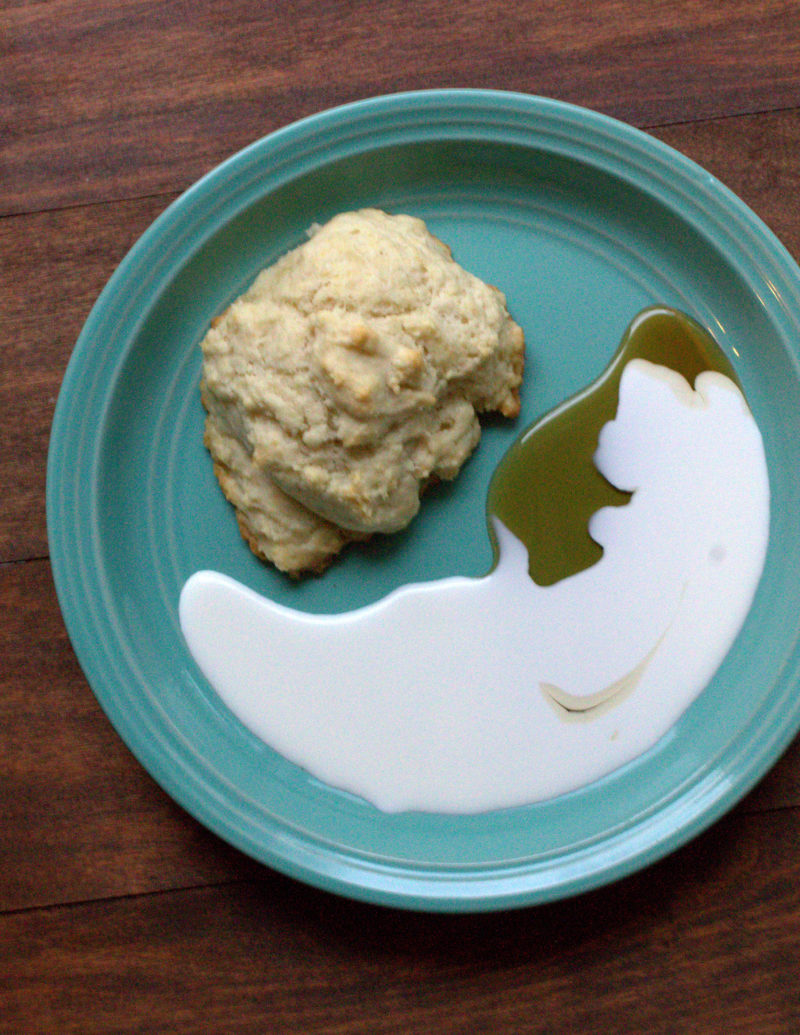 Since the boiling season was getting close Chuck and I decided that we needed to use up the last of our stores. Enjoying treats like maple covered ice cream, waffles, buttermilk pancakes, always served with venison sausage (do you know how good this sausage is dipped in a bit of maple syrup?) and these biscuits.
Old fashioned drop biscuits are something that just about every one of our grandmothers (or great grandmothers) are familiar with. This is one of those recipes that they pulled out to stretch a lite dinner or to serve with tea when a guest stopped by last minute. In our house, these biscuits were often saved for a post-dinner dessert. My dad would crumble the biscuits into maple, or cream, or buttermilk or some combination thereof and eat them with a spoon. The leftovers would become breakfast or a snack slathered with jam.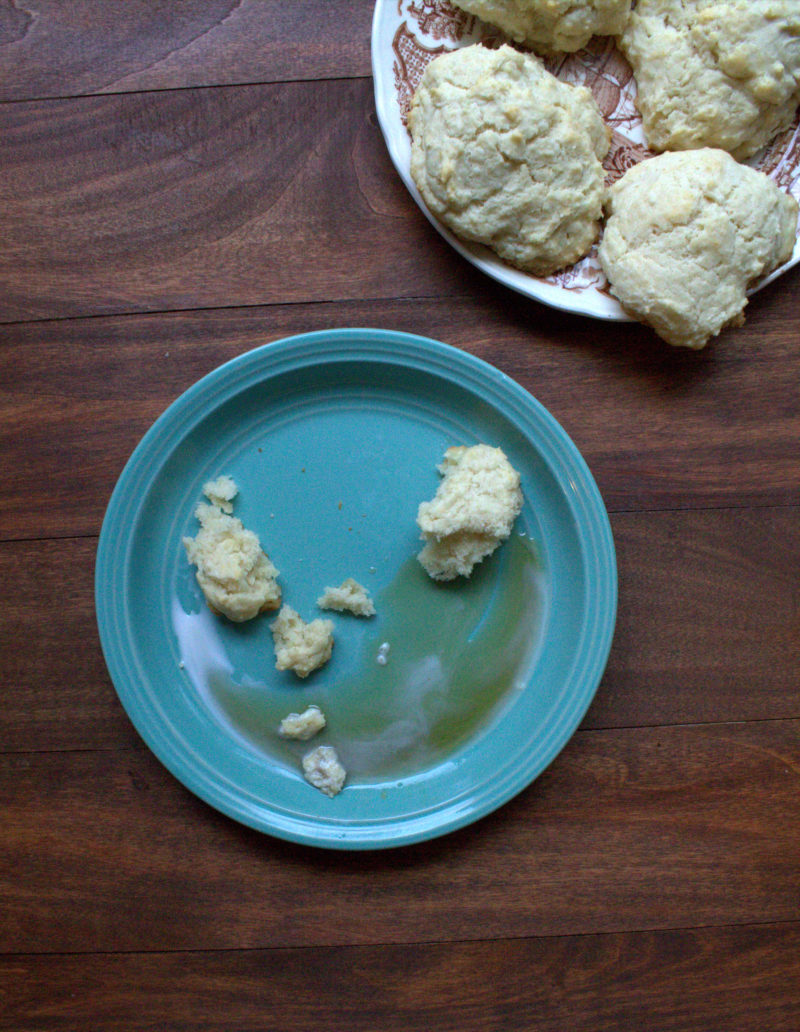 Despite only taking 25 minutes from start to finish these biscuits come out light and fluffy. They are heartily satisfying and while best served warm, are pretty good cold as well. Though a 10 second pop in the microwave does a good job of warming them back up as well.
Easy Drop Biscuits
Prep Time 5 minutes
Cook Time 18 minutes
Total Time 23 minutes
Ingredients
1 stick cold unsalted butter cut into small
1 1/2 cups all-purpose flour
2 teaspoons baking powder
1 teaspoon kosher salt
3/4 cup milk
Instructions
Preheat oven to 400 degrees and grease a baking sheet.

In a large bowl, whisk together flour, baking powder, and salt.

Add butter to the dry ingredients and using your fingers or a pastry blender, crumble the butter into flour until a crumbly meal forms.

With a fork stir in the milk until it just comes together into a slightly sticky dough.

Use a tablespoon to dollop a heaping spoonful of dough onto the prepared baking sheet.

Place in the oven and bake until golden brown, about 16-18 minutes. Serve warm.