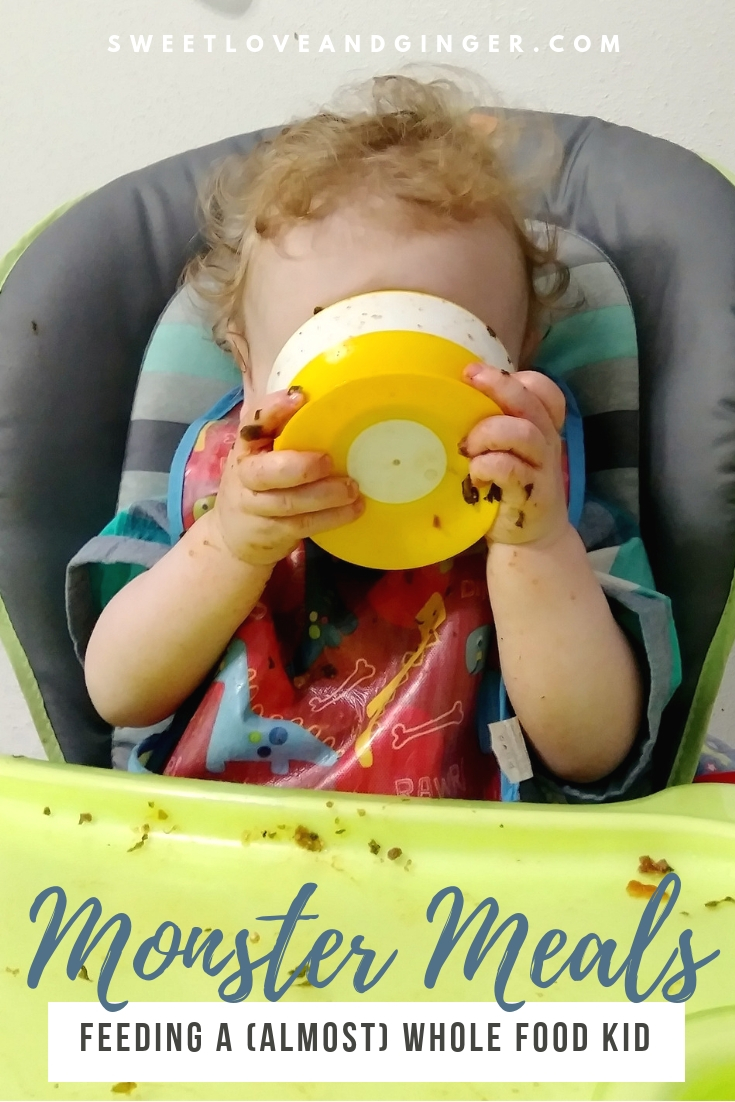 It's amazing to me how much stress I feel as a mother when trying to figure out what and how to feed my kid. I just want him to be healthy, as well as happy and full. Unfortunately, babies and toddlers don't have all the eating skills of adults. They can be unpredictable and at times difficult, which makes it a bit hard to ensure they are getting everything that they need.
I'm sure I can't be the only one who feels this kind of stress so I want to help other get through this tough time by sharing how we are doing it. So this is going to be the beginning of a new series on feeding a whole food kid. I actually got this idea from Oh Dear Drea. She has a great series called What Marlowe Eats, which documents the eating habits of her vegan kid from about a year on.
We are not vegan, though we do our best to eat local, sustainable, whole foods. This is a recount of the meals that Monster (at roughly one-year-old) has eaten lately. Yes, there will be occasionally some processed food, but we like to keep that to a minimum if possible.
Read more about how baby led weaning worked for us.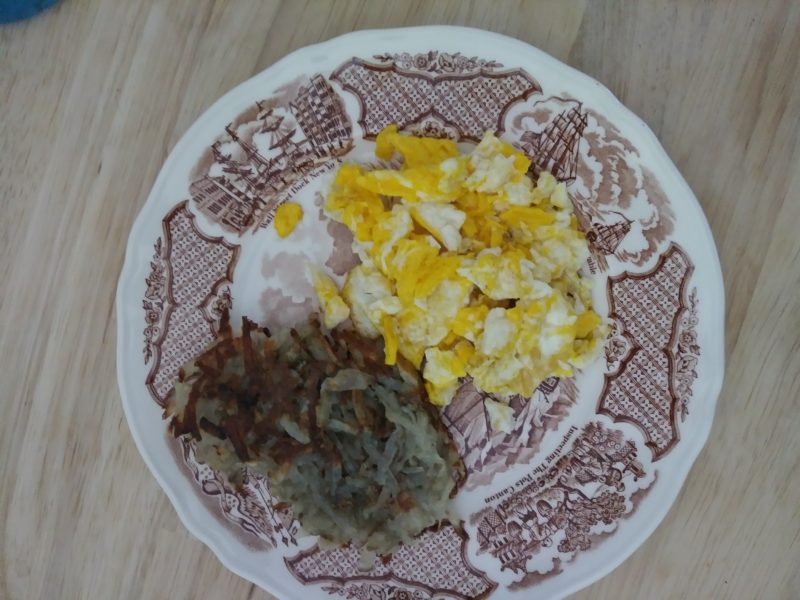 Breakfast is pretty much one of 4 options, peanut butter toast, oatmeal, a shared veggie egg scramble, or eggs and potatoes. All come with a side of seasonal fruit (which he usually gets while I cook everything else). Honestly, we eat eggs and potatoes probably 75% of the time, it's both our favorites, so what can Isay?  I hardly ever get a photo of breakfast because Monster is usually a monster at that time of day, and pretty impatient.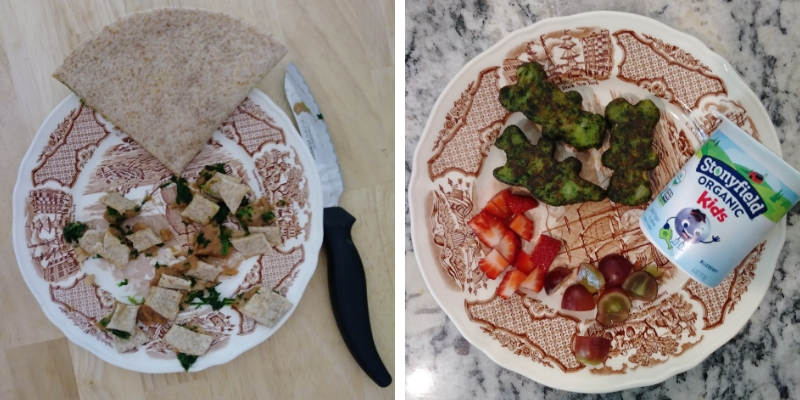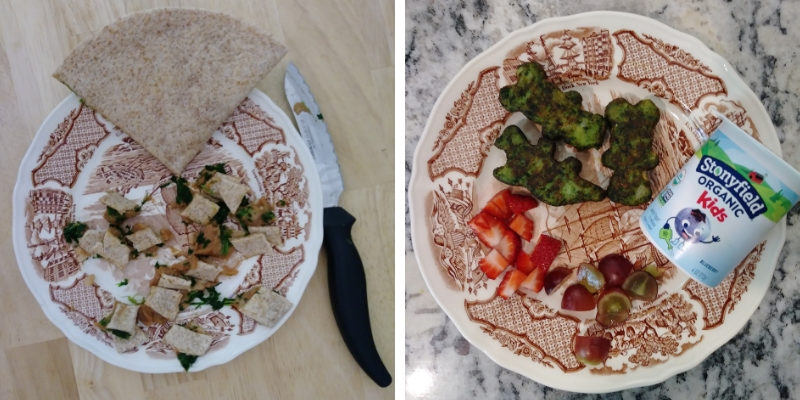 Lunches are usually leftovers or a quesadilla. I love quesadillas because they are quick, and it's so easy to throw all the extra veggies in them. Cheese is usually not included, mostly because I don't think it's needed with the refried beans, but also because we try to be focused on veggies as much as possible. I also love a quesadilla or wrap for lunch so it's nice when we can eat the same thing. The standard is refried beans with spinach, mine will also have salsa/pico with it, his will usually just have diced tomatoes on the side, and a fruit or another vegetable (usually, leftovers from the night before). Sometimes in a pinch lunch will look more like what's on the right. This kind of snack-y lunch is what happens when I haven't been grocery shopping or we get home late and he can't wait for me to actually make something. Again, fruit gets him through until the tots are done. I like Dr. Preagers spinach and kale littles because they only have a handful of ingredients that I can actually recognize, and it's a good way for him to get some extra greens. I find it hard to make sure he's getting his greens. I prefer Stonyfield kids yogurt, because they are organic, local, and it adds a bit of extra protein to this quick meal.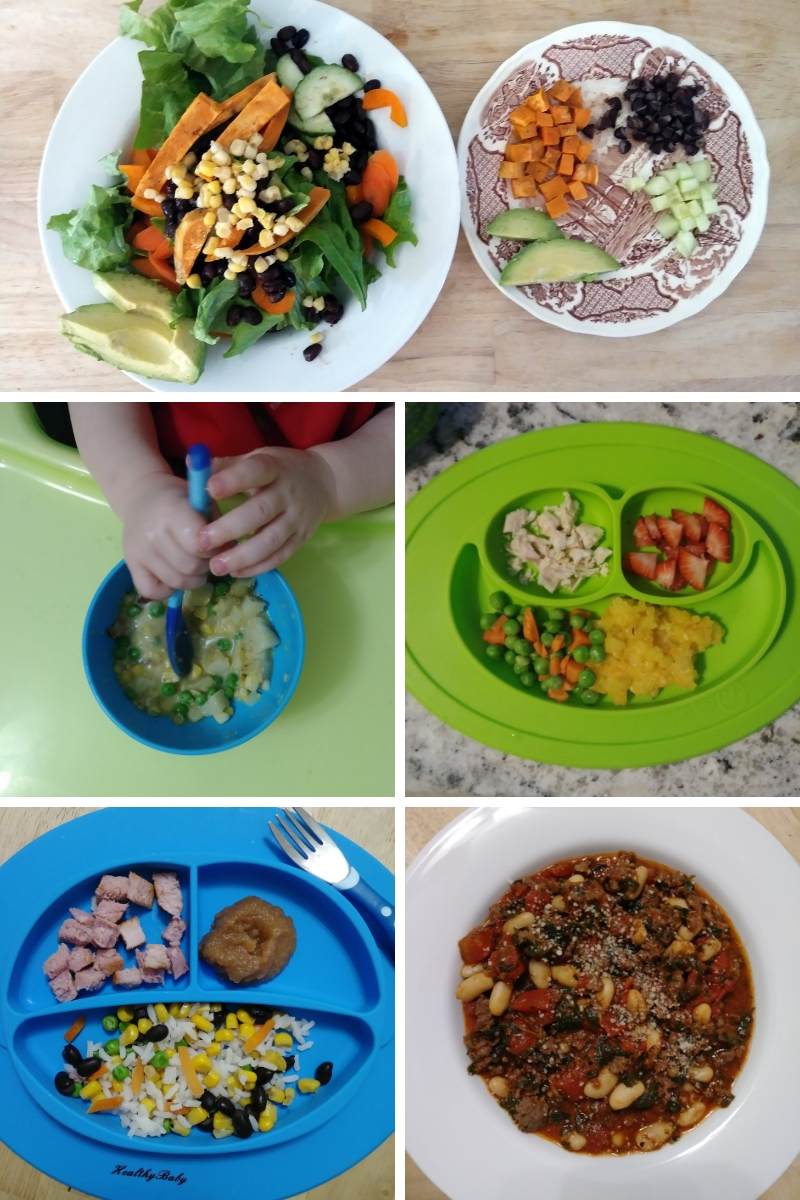 When it comes to dinner he pretty much eats what we eat. Occasionally, I'll add some extra veggies, because he doesn't eat the salad that we have each night. He eats everything from curries to spicy meat sauces without judgment. Basically, this kid just likes to eat.
From the top down, right to left: Dinner was veggie taco salad, so he had sweet potato, black beans, cucumber, and avocado.  Corn chowder with extra peas. Grilled chicken with squash "risotto", peas and carrots, and diced strawberry. Ham with homemade applesauce, rice cooked in broth with mixed vegetables, and black beans. His birthday dinner was spicy sausage, beans, and spinach in stewed tomatoes with just a hint of parmesan.
Similar Posts: