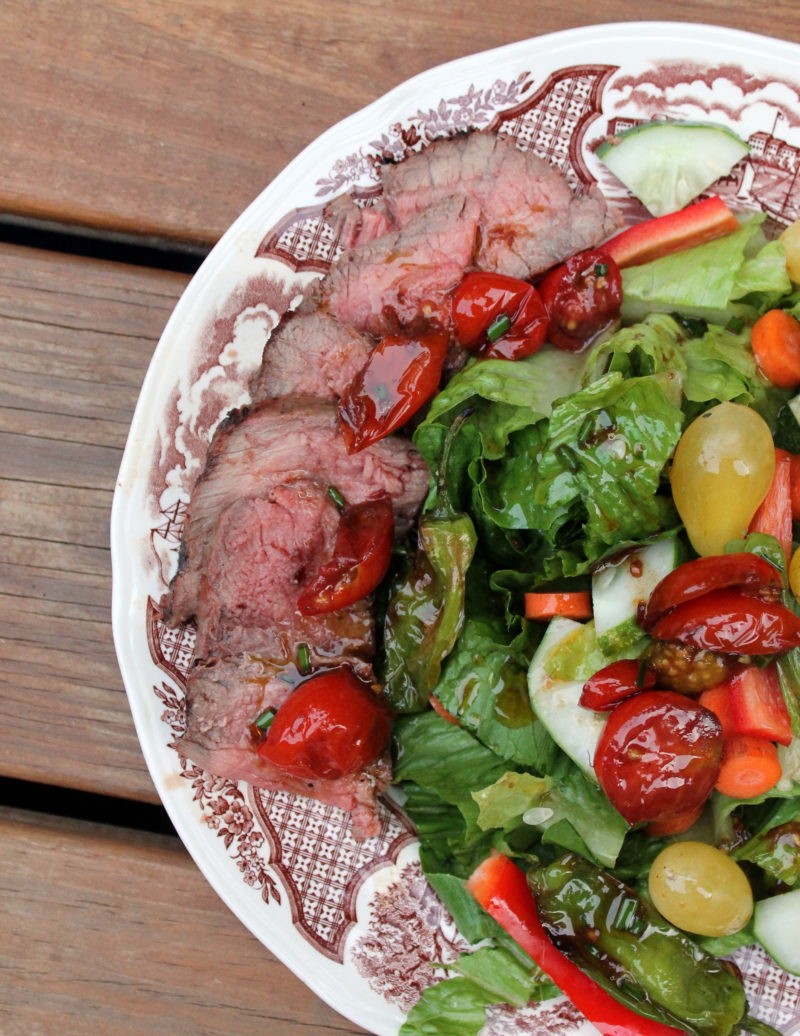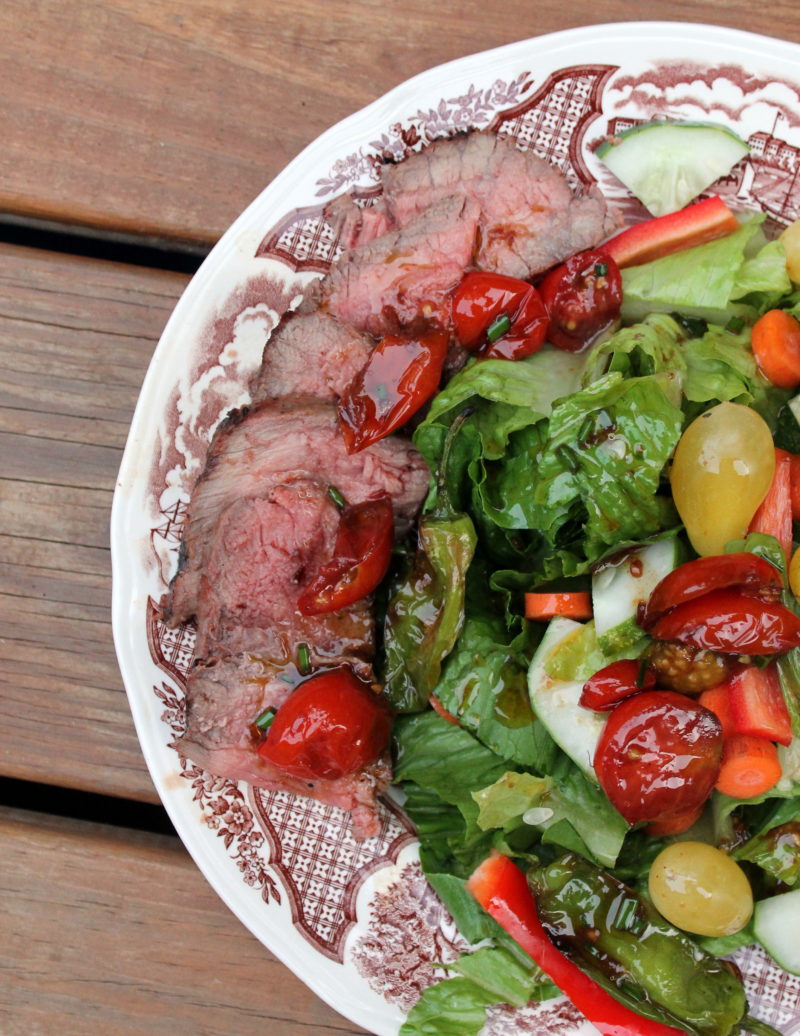 The last few weeks have been absurd around here. Lots events, and lots of illness. I think we ran ourselves ragged, and are now paying for it. But that's life right?
I'm trying desperately to get my life back together now, though we are still just so busy. Fall has that affect right? Not only is it the change in the seasons, but kids are going back to school, and its harvest season.
We don't have a farm, it's true, but that doesn't mean that harvest season doesn't affect us. Last year I canned up 40 pounds of tomatoes. This year I've got almost 70 lbs to work through (I might have lost my mind). Not to mention the other things, like applesauce, frozen vegetables, jams, of all kinds, and dehydrating herbs. All this chaos has definitely had me questioning why I live this way. I don't have a farm, I don't have to do all this work, there is a grocery store 2 miles from me.
But then I taste that sauce. Or get this feeling of satisfaction when I can put something homemade in front of my son for dinner. I take pride in pulling out preserves of all kinds for friends and family. It's these things that make me do it. Yes, I love that I actually know where the food came from, and that I know its healthy (most of the time), but to be honest these little feelings mean so much more.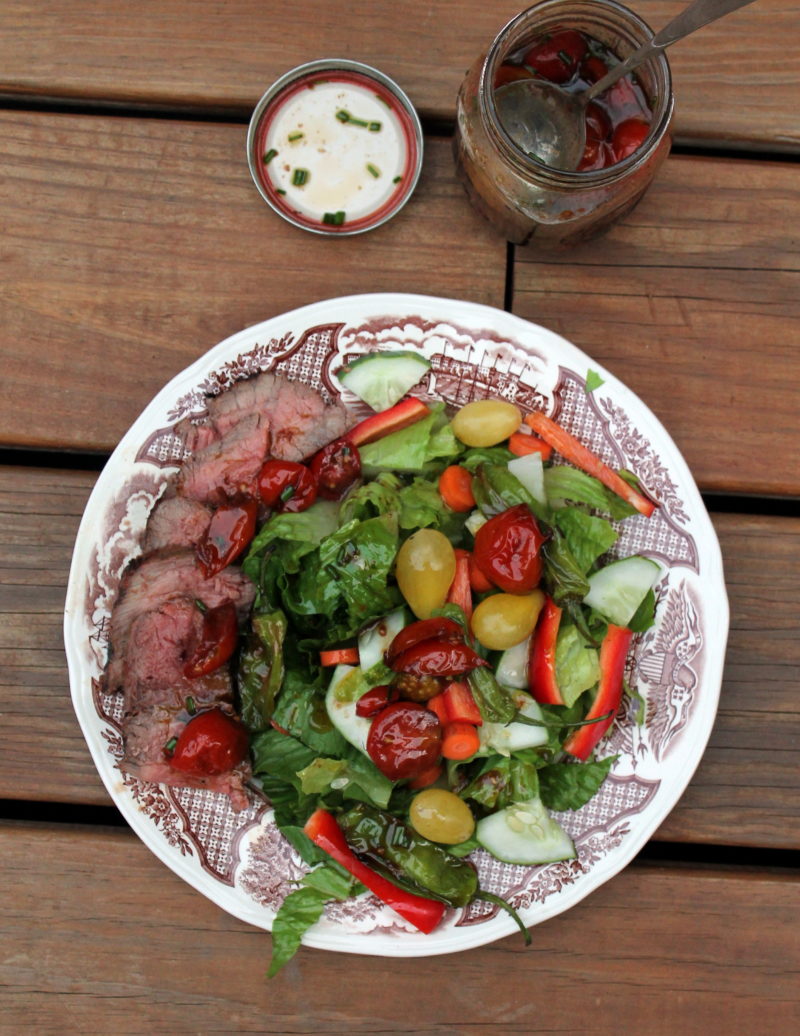 This is why I wanted to start the #localthirty challenge this month. I wanted to learn so much more about my local community, and what it has to offer. I wanted to not only support the local economy, but also put more fresh and healthy food on my table. I've only been doing this for a few days at this point, and already I've chosen to compromise, but I feel like I've learned so much.
Take this simple salad for instance. I mean it's easy enough, but it was so delicious. I'm not typically a beef eater, but this grass-fed stuff? It's like a whole different thing. It actually has flavor. I didn't marinade this steak at all, just oil, salt and pepper before it went on the grill. Then the combination of the different vegetables, which honestly had so much more flavor than I was used to, was amazing.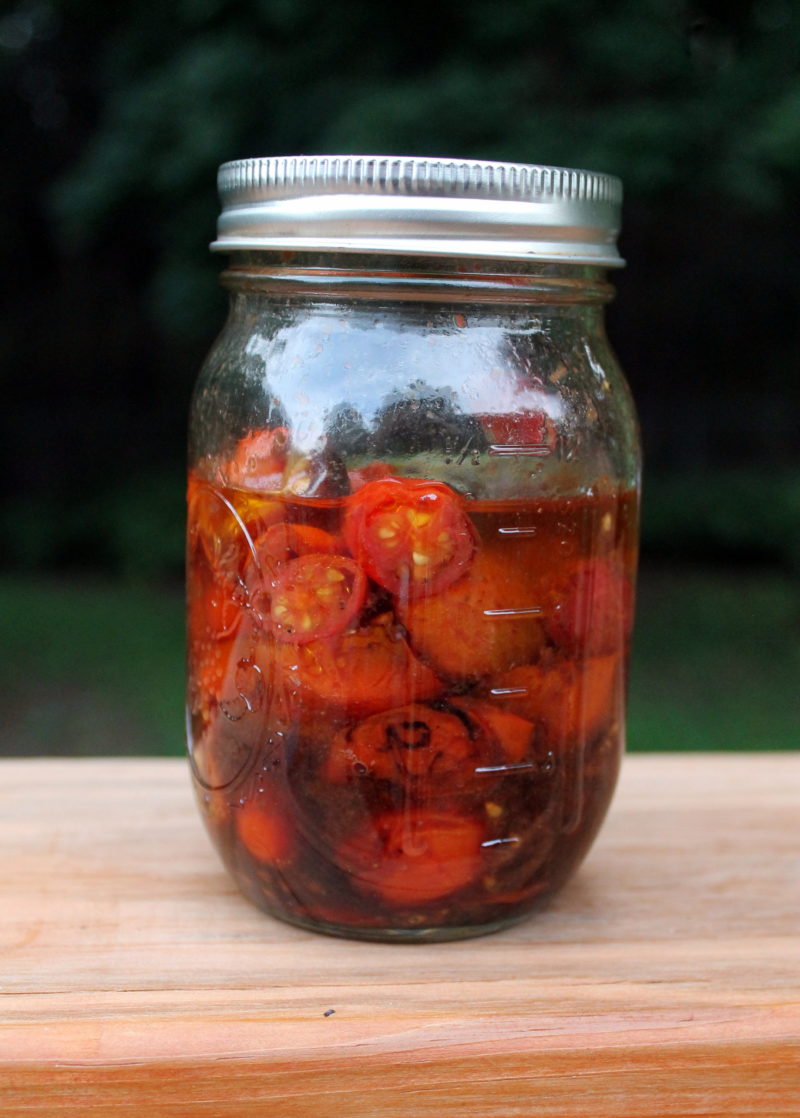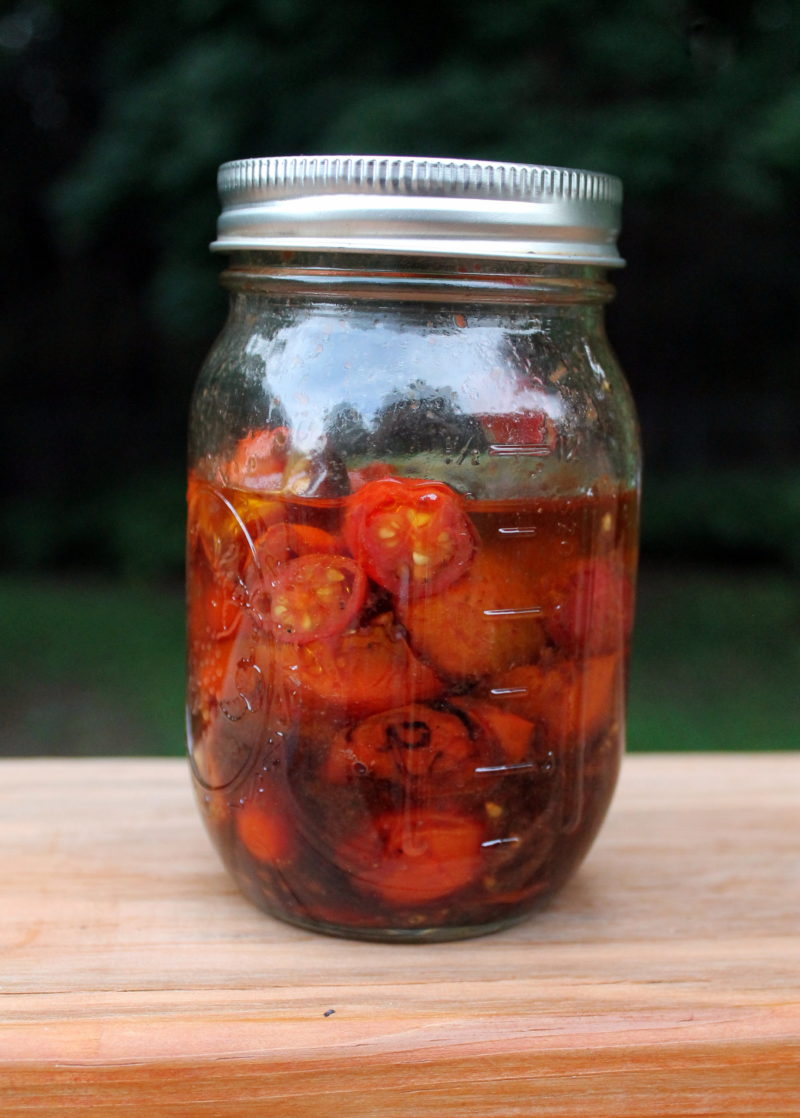 The other thing I loved about this salad was the tomato vinaigrette, even Chuck approved, and he's not really a tomato fan. It's so simple and a great way to use up extra tomatoes, which lord knows, I have a lot of right now.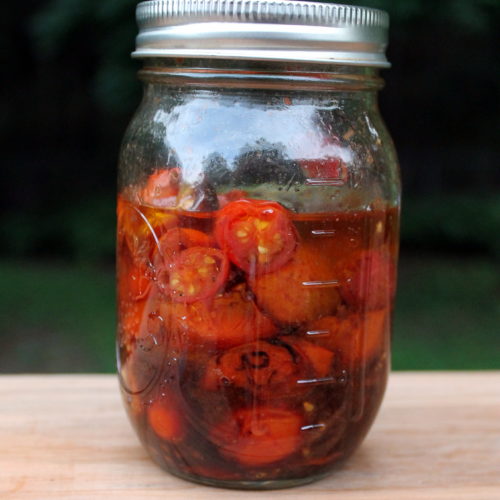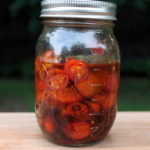 Steak Salad with Tomato Vinaigrette
Prep Time 15 minutes
Cook Time 20 minutes
Total Time 35 minutes
Ingredients
1 lb Steak
Oil salt & pepper
1 lb romaine lettuce
1 small carrot peeled & chopped
1 cucumber peeled and chopped
1 bell pepper deseeded & chopped
For vinaigrette
1 pint cherry tomatoes halved
3 tablespoons olive oil divided
1 small shallot minced
1 tablespoon balsamic vinegar
Salt and pepper to taste
1 tablespoon chopped fresh chive
Instructions
Take the steak out and let it come up to room temperature, about 30 minutes before cooking.

Pre heat the grill and rub the steak with oil to coat. Season well with salt and pepper.

Let stand for 10 to 20 minutes, before slicing, thin.

Meanwhile, heat 1 tablespoon oil in a medium saucepan over medium heat. Add shallot and cook, stirring often, until softened, about 1 minute.

Add the tomatoes and cook, stirring occasionally, until softened and juices begin to release, about 5 minutes. Remove from heat.

Add vinegar and remaining 2 tablespoons oil.

Add chives and season with salt and pepper. Set aside.

Prepare the salad by tossing lettuce with prepared vegetables. Add the sliced steak and serve with vinaigrette on the side.
Similar Recipes: