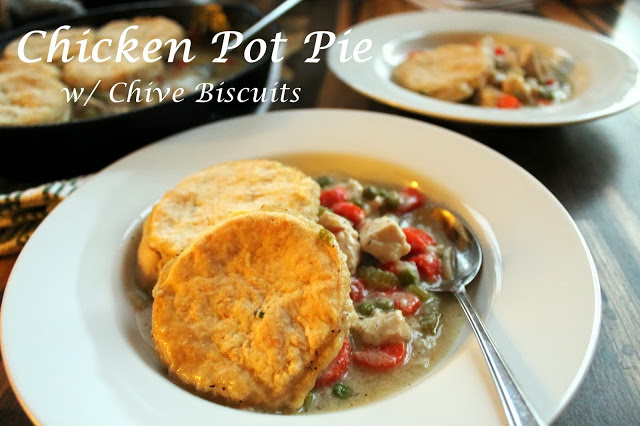 Over the summer there is no doubt that we eat healthier in
the SL&G house, even if we are eating mayo loaded burger there's still a
side of salad. And there are more grilled, fresh, or fire roasted vegetables,
and fruit than you would believe. There is too much delicious fresh produce
available to not eat like that.
This all changes the second the air begins to crisp. It's the
first week in September it has already started.
I FINALLY got Chuck, the human furnace to ditch the air
conditioner in favor of open windows at night. It is still dark out when I leave
for work in the morning, I have had to toss on a light jacket just to get there,
and at night I have traded in my iced tea and white wine spritzers, for rich red
and hot tea. Fall has come.
I suppose it couldn't have been better timing we both have
been craving something a little more calorie dense, and homey for dinner than
the usual salad, kabobs, and masses and masses of grilled corn on the cob that
have been frequenting our dinner plates. Chuck requested chicken parmesan, and I
have been dying for a pot pie, so I made both this week; along with potato
soup, risotto, and some smoked cheddar macaroni and cheese (you will see more
on those soon enough). It feels like we have put on ten pounds each just this
week, but that's ok once in a while. There are still a couple clean recipes in there;
it's all about balance after all.
The same goes for balance in all other areas of life. Sometimes after a long time of stress, heart
ache or just general discontentment its recipes like these that seem to save
your life, puts your feet back on the ground and gives you the strength you
need to get on with it all.
For me making something with some love in it really does the
trick; something I know by heart that I barely need to think about. A little
time in the kitchen simply chopping vegetables is a kin to taking a mini
vacation, at least mentally; Then later the satisfaction of creating something
so genuine and delicious, sinking into it while you forget all the other
troubles on your mind for a while.
Yes we needed this week of hearty fall food. Totally and definitely.
One Pan Chicken Pot Pie with Chive Biscuits
1 ¼ cups flour

½ tbsp baking powder

½ tsp salt

1 tbsp chives

½ stick of butter

¾ cups heavy cream

1 tbsp oil

1 lb lb of chicken, cut into 1-2 inch pieces

Salt & pepper

2 tbs butter

1 medium onion, chopped

1 clove of garlic, minced

2 carrots, peeled & chopped

2 celery ribs, chopped

1 tsp thyme

1 tsp pepper

3 tbsp flour

1 cup chicken broth or stock

¼ cup heavy cream

1 cup of frozen peas

In a large bowl mix flour, baking powder, salt, and chives
together. Cut the cold butter into small chunks and blend into the flour
mixture with a fork or electric mixer. Then add the cream and mix well. The mixture
should become crumbly. With your hands mix the final crumbs together and create
a ball. Move the mixture to a floured work surface and push it down to about ¼ to
½ inch thick. Use a cookie cutter, knife or glass (whatever's closest) to cute
out several round pieces of dough, and set aside. In a large oven safe skillet,
or Dutch oven warm oil over medium high heat. Add chicken seasoned with salt
& pepper and cook for 1-2 minutes or until it becomes opaque. Remove the
chicken from the pan and set aside. In the same pan melt the butter and add
onion to sauté for 2 minutes. Add in garlic, carrot, and celery, and cook for
3-4 minutes stirring occasionally. Stir in thyme, pepper, and flour and cook
for an additional minute before adding in the chicken and broth. Stir well
until the mixture becomes milky, and smooth, then add the cream and allow it to
simmer for 5-7 minutes until it become thick and bubbly, stirring every minute
or so. Add the peas and cook for a minute or two. Place biscuits on top and
move to an oven preheated to 400 degrees. And cook for 15-20 minutes or until
the biscuits begin to brown on top. Serve immediately.