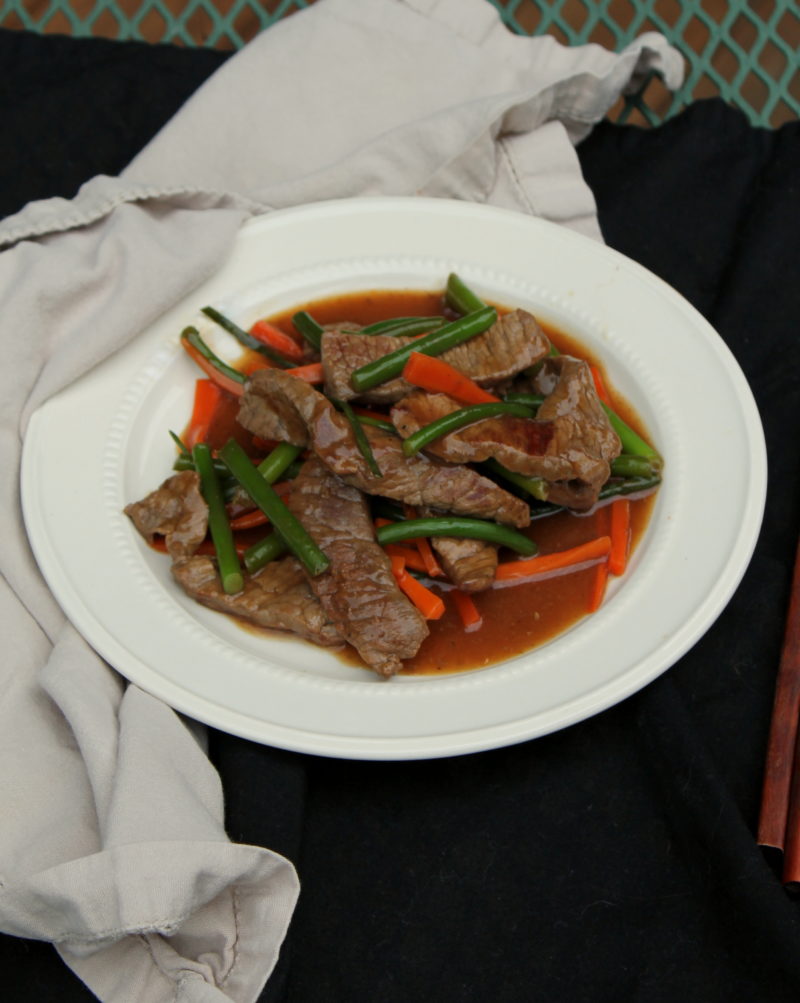 Garlic scapes are one of my favorite summer vegetables, for obvious reasons. I mean garlic, need I say more? However, I'm often getting asked what to do with them, and I get it, they are a little weird looking. Don't let the weird looks stop you, they are a super versatile and delicious vegetable. This one in particular, is one of my absolute favorite garlic scape recipes. I basically use them in this stir-fry as you would a green onion, but more, because I love the flavor of garlic.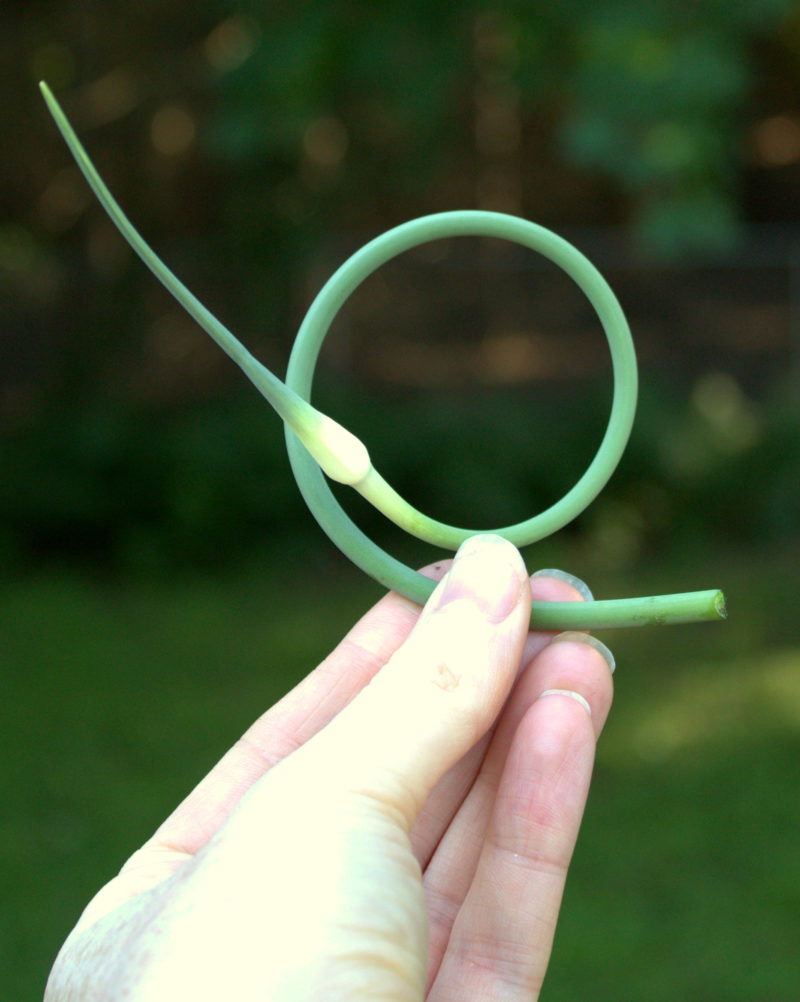 So, What are Garlic Scapes?
They are the part of the garlic plant that flowers. The little light green bulb on the scape is the flower. It is thought that removing the bulb helps the garlic bulbs develop more than if it is allowed to actually bloom, so the scapes are removed as they appear in early summer. Harvesting scapes are like an added bonus of growing garlic because you get two harvests for the space (or price) of one.
The scapes have a more mild garlic flavor and a texture similar to asparagus, making them a delight to cook with. They slice up easily for garnishes, or dishes similar to this one. They are also great grilled or tossed in sauces. They can also be made into pesto which can go right on crackers, bread or tossed with pasta and tomatoes (hello!).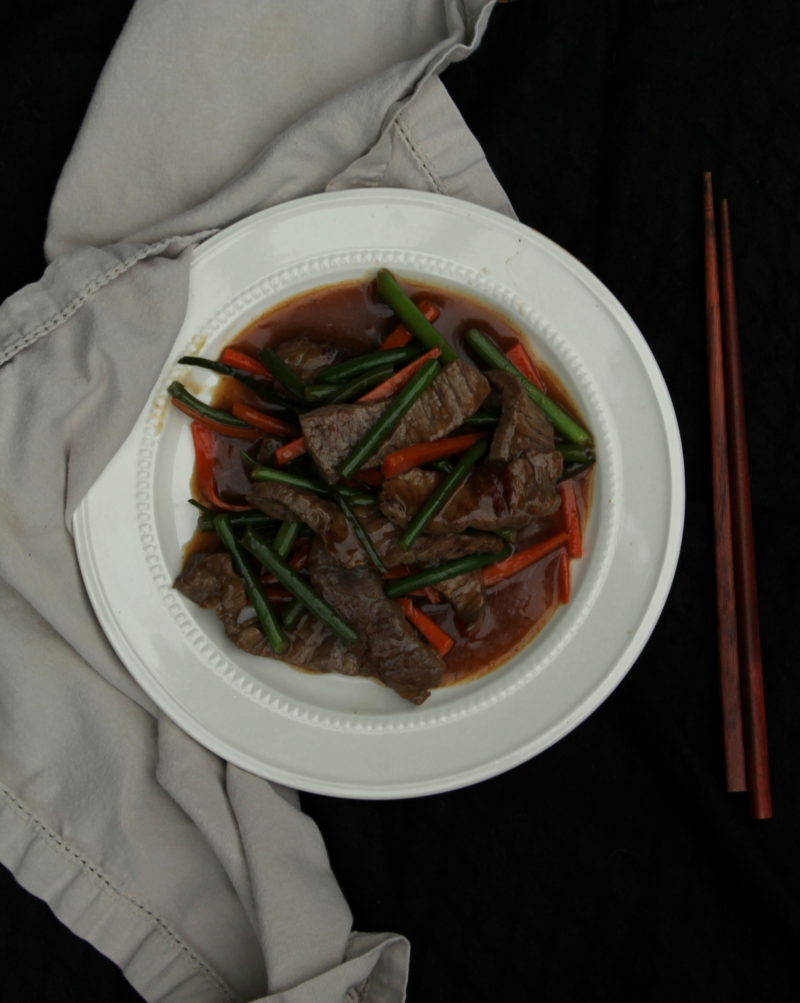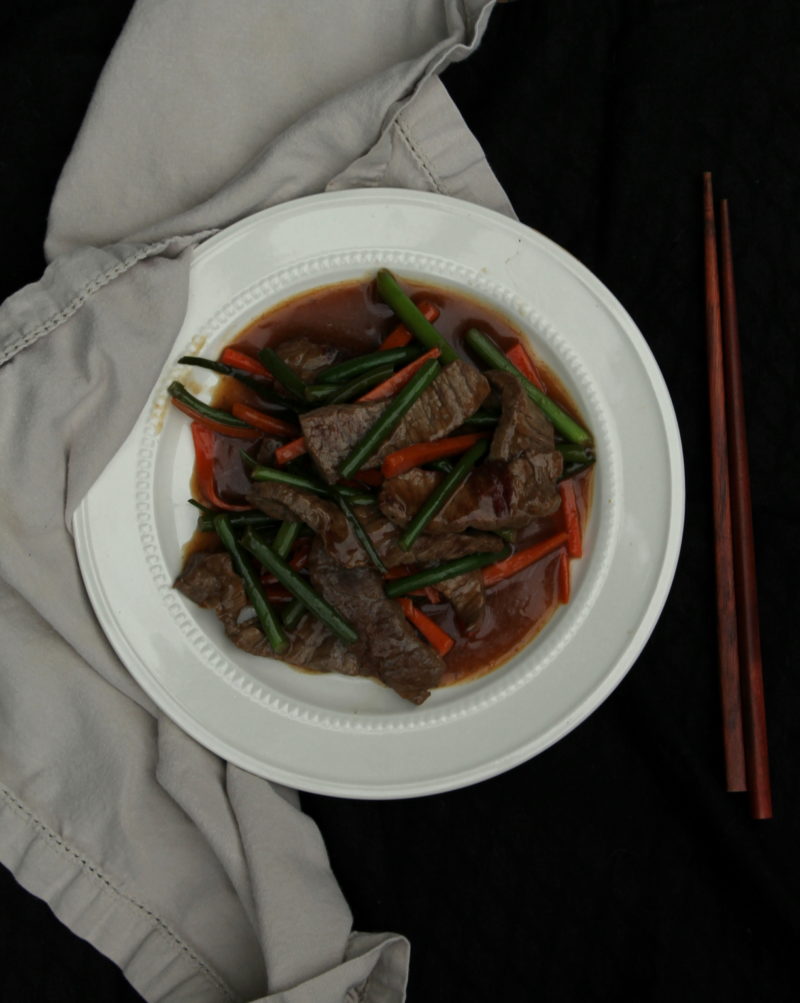 For this garlic scape recipe, I used a beef based stir fry, which is a rarity in our house, but for this recipe we love it. IT has a very PF Changs Mongolian beef copycat feel. Don't feel like beef is an integral part of this recipe, you can swap it out for just about anything else.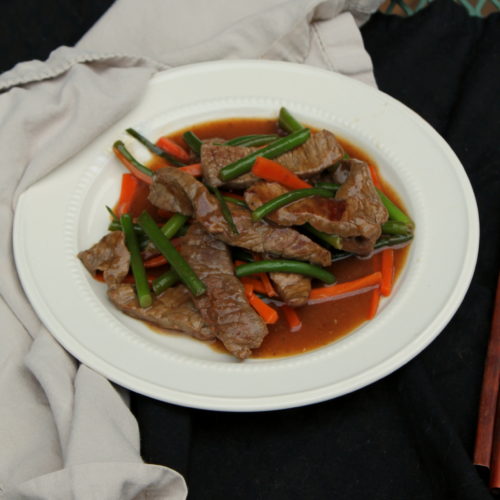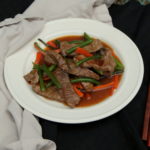 Garlic Scape and Beef Stir-fry
Prep Time 10 minutes
Cook Time 22 minutes
Ingredients
1  pound  flank steak sliced thin
1/4  cup  cornstarch
salt and pepper to taste
2 tablespoons  vegetable oil
1 thumb grate ginger (about 1 tablespoon)
3-4 garlic scapes cut into 1 inch pieces
1 large carrot juliened
1/3  cup  soy sauce
Instructions
Add the sliced flank steak to a large bowl and mix with the salt, pepper and cornstarch until well coated. Set aside.

In a large sauce pan over medium heat add two tablespoons of vegetable oil, followed by the ginger, cook and stir for 30 seconds.

Increase the heat to high and add the beef to the pan. Cook stirring often for 2 to 3 minutes, or until the steak is cooked through.

Add the garlic scapes and carrot and coot for another 1 to 2 minutes, or until desired doneness.

Add soy sauce ans toss to coat.

Serve immediately over rice.
Similar Recipes: