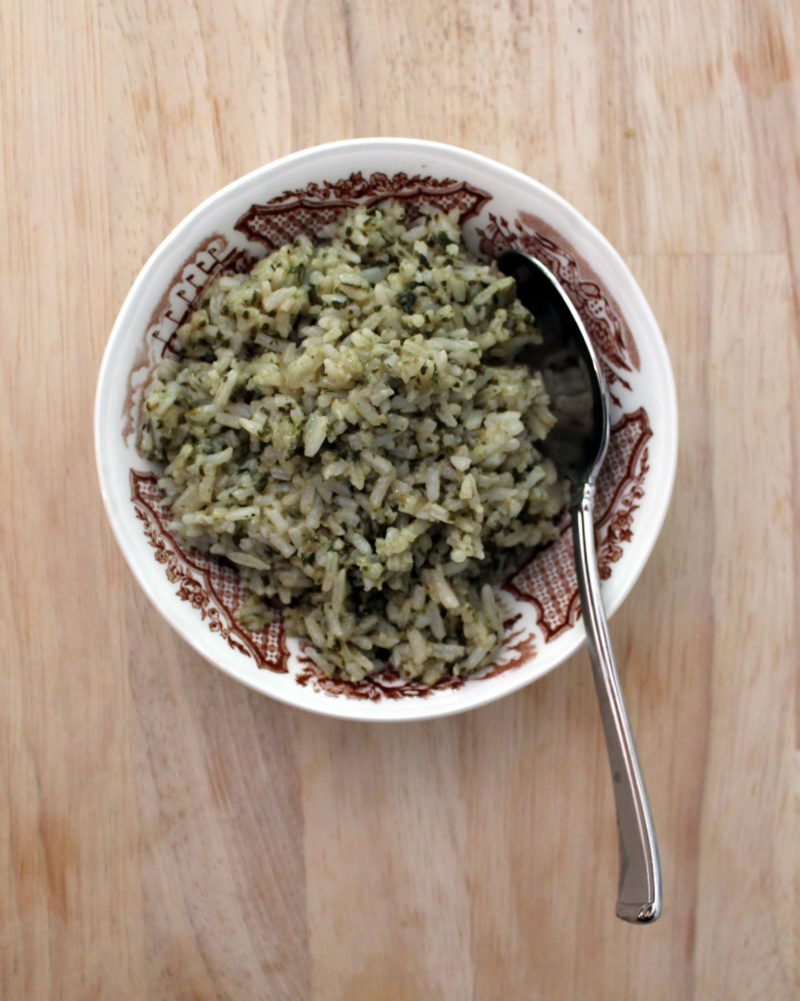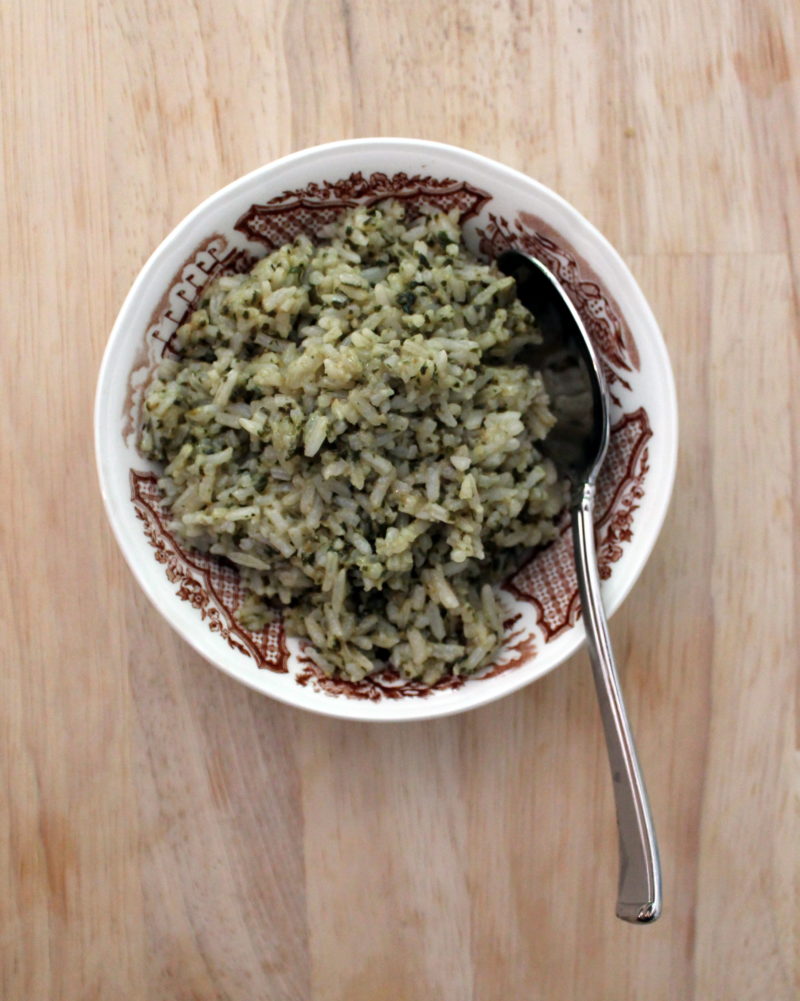 Green rice is one of those things that always seems to find its way into our weekly meals. Not on purpose of course, but usually as a way to use up slightly past their prime greens. Which, let's be honest this time of year is a weekly thing.
I don't know about you but I'm finally reaching that point where I could do without another salad. In the Northeast salads, and greens are about the only thing in season all winter. They really get going in early spring, and fall, so by the time summer rolls around I just can't even. At least there is an abundance of other produce about to be ready for the picking.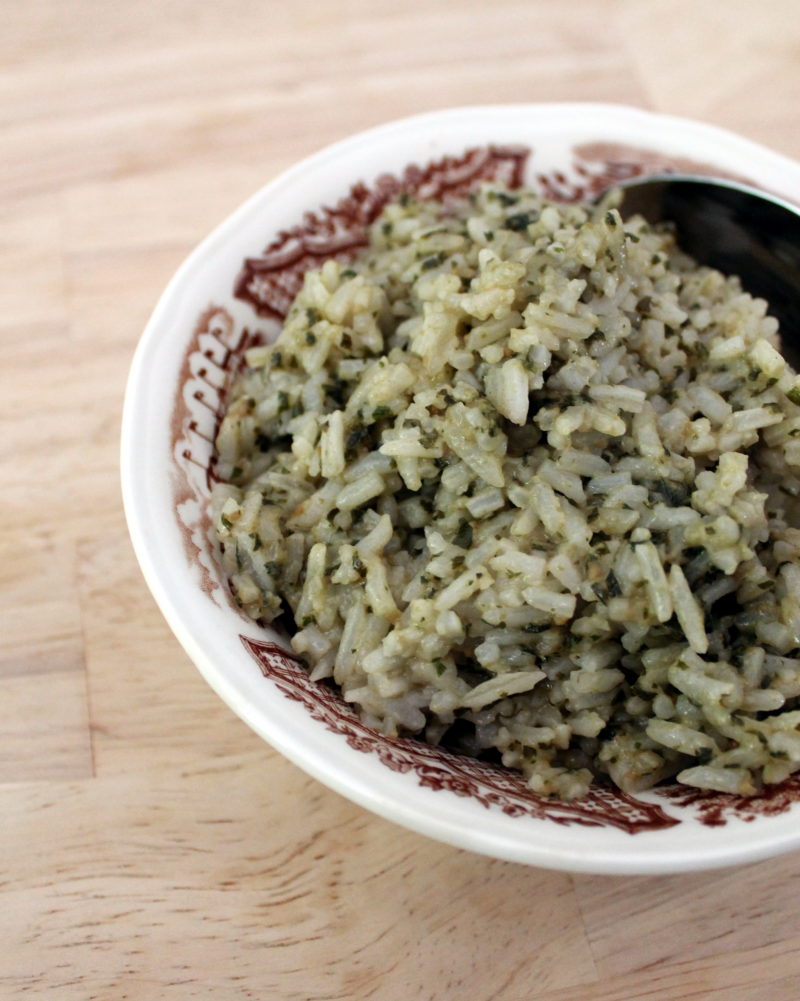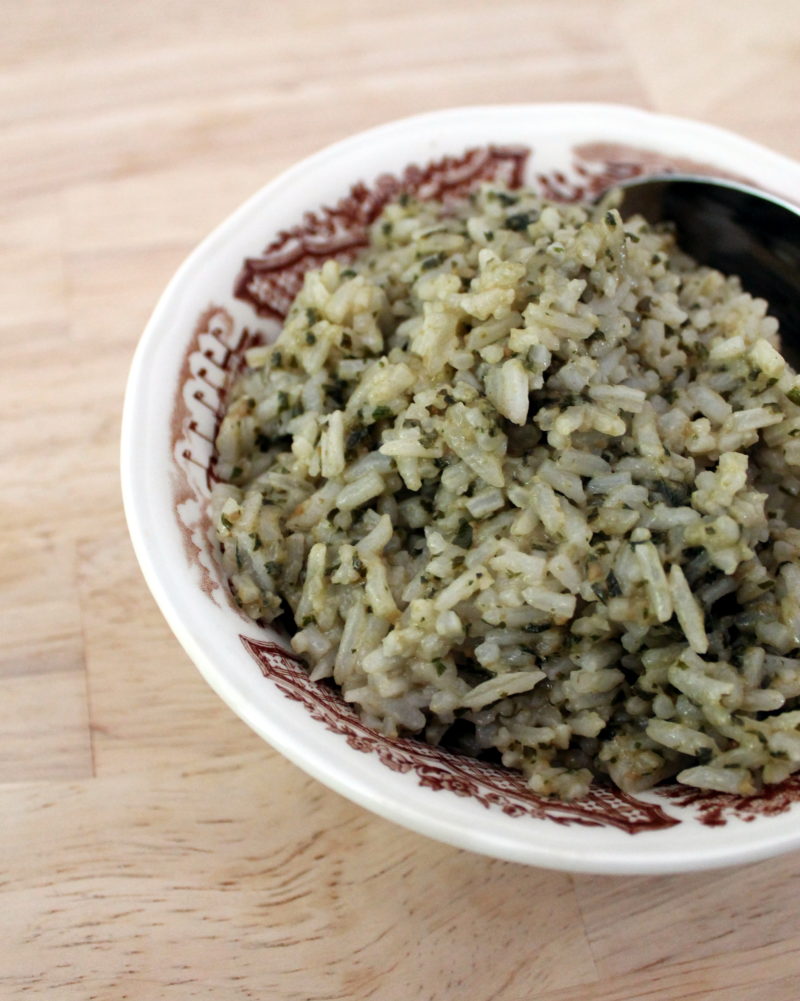 The beauty of this recipe is that it works for nearly any green, in almost any state. I've done it with frozen greens, leftover sauted or stewed greens, week old farmers market greens that are less than stellar. Basically, you name the green this dish can be made.
You won't find an exact recipe on this post however, this is going to be more of a guideline, for obvious reasons. This recipe is meant to be very fluid, so that you can make changes depending on season, or preference. Enjoy!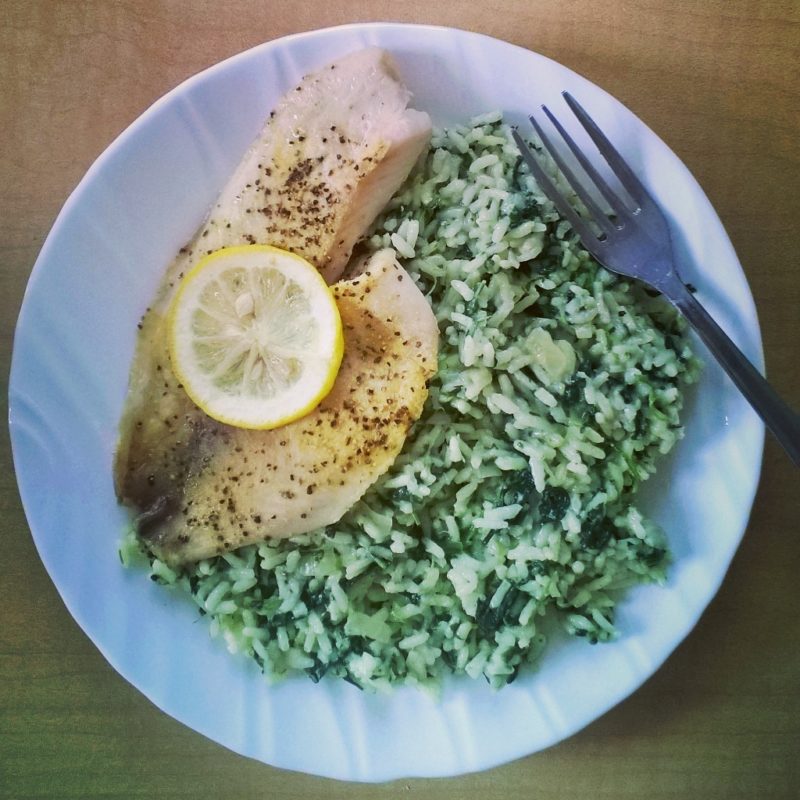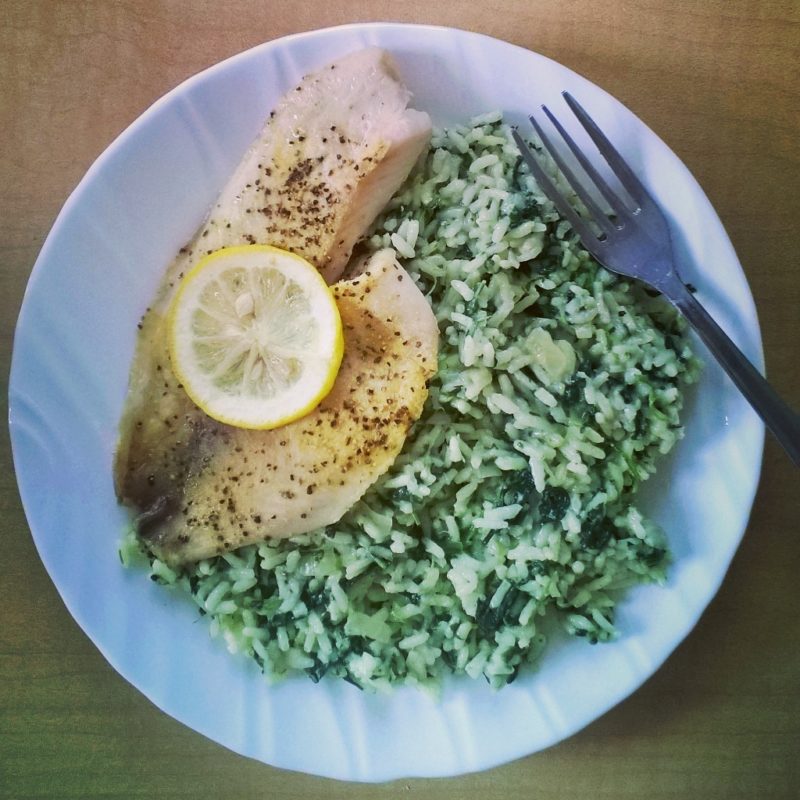 Prepare your greens: Start with 2 cups loosely pack greens to 1 cup of uncooked rice.
Some greens, such as radish greens, which can be a bit prickly, you may want to give a quick sauté to before you get going. If you are sautéing your greens add a couple cloves of garlic to taste. Set aside to cool.
In a large thick bottomed pot, sauté a couple cloves of garlic, diced (and onion, if you like) with a little oil (if you haven't already sauted the greens in garlic). Add the rice to the pot, add broth and cook as required on the package instructions (1 to 2 ratio for white rice).
Meanwhile add the cooled (or raw) greens to a food processor and pulse until chopped fine.
When the rice is done remove it from heat and stir in the processed greens. Adjust seasonings and serve warm. Sometimes a touch of Parmesan cheese, or spritz of lemon is a nice addition.
 Similar Recipes: