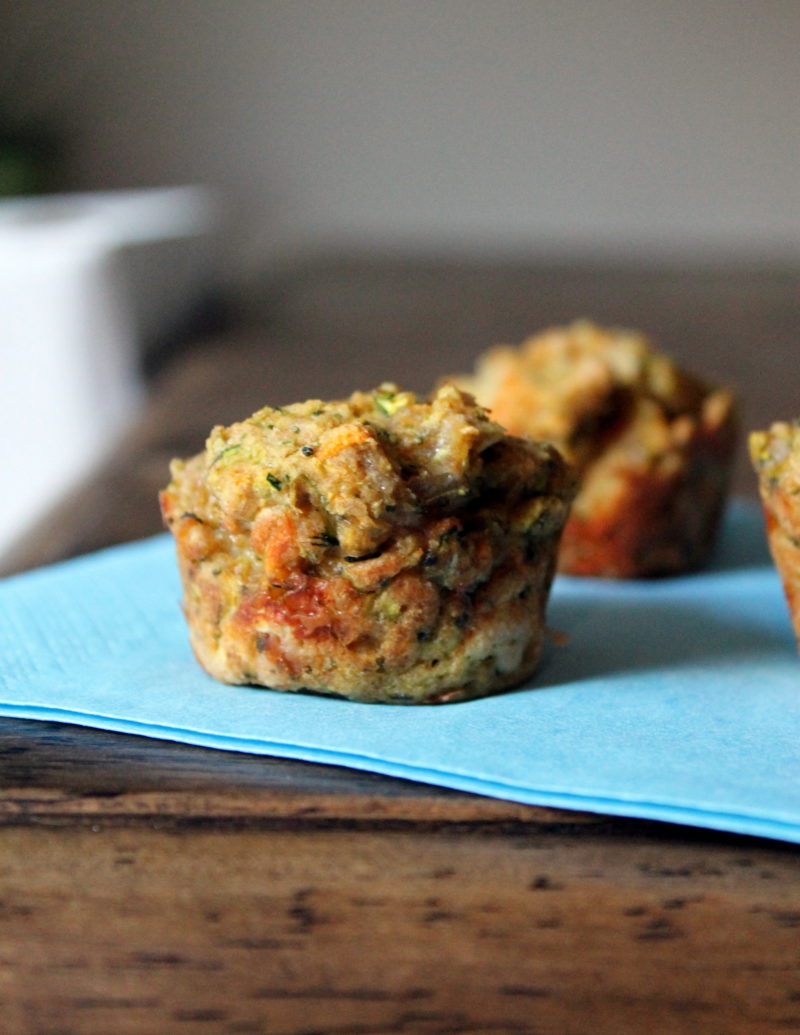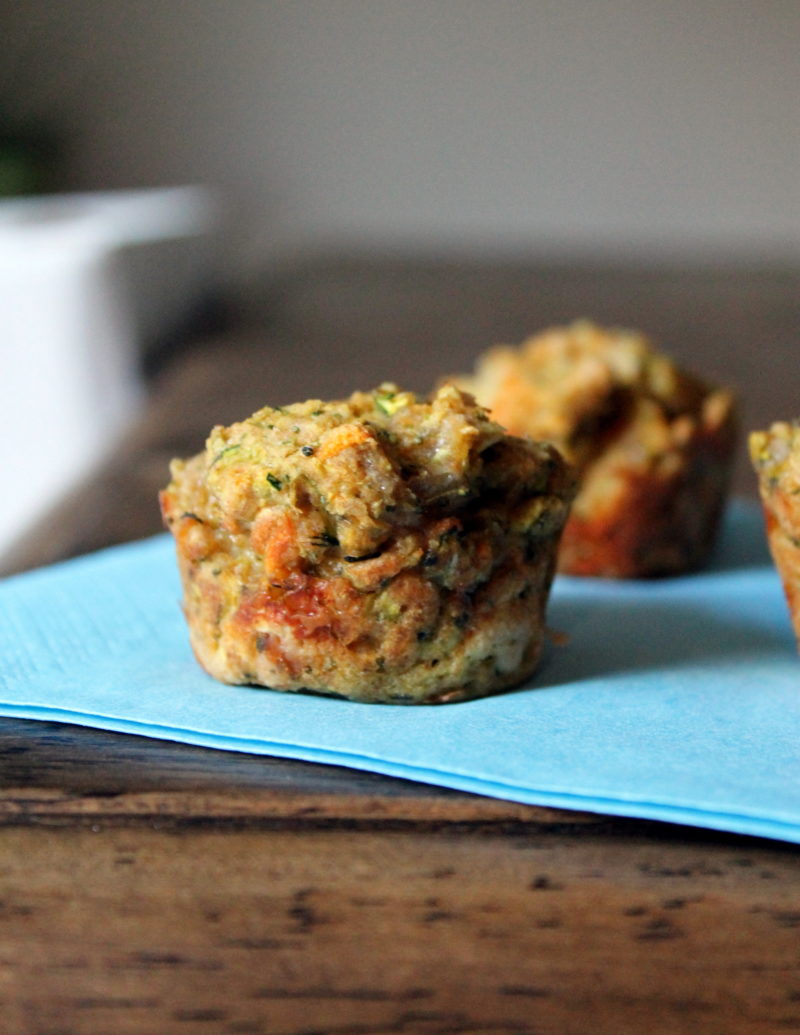 One of the things that seem to be a constant struggle around here is making sure that Monster is getting all of his vegetables in. I mean he eats them pretty well, better than most I'm told, but like any mother, I worry. So, I started my search for the savory veggie filled muffin that would help fill the gap.
These are great for a breakfast side with eggs or a quick snack with fruit. Either way, it's adding vegetables in two places that we otherwise we wouldn't have had them. To serve them I just pop them into the microwave for 8 seconds and break them up into a few pieces. Breaking them up isn't necessary if your kid doesn't have the tendency to shove the whole thing in his mouth like mine. Did I mention that he really likes to eat?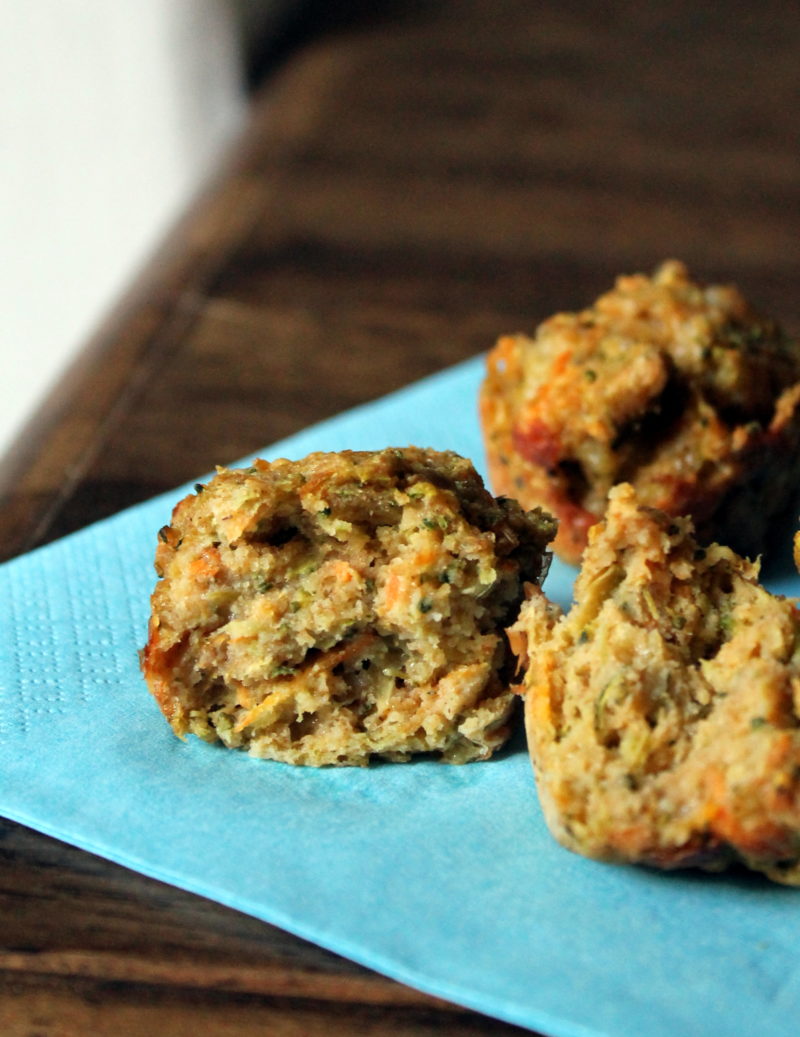 I tried a few different recipes before settling on making up my own. It's still a pretty basic recipe with quite a bit of extra protein from the eggs, yogurt, and cheese. I added salt to enhance the flavor, but it's not necessary. We aren't worried about salt intake at our house since most of our food is homemade, but if its something that you worry about then, by all means, leave it out.
Luckily Monster was very happy to take on the challenge of taste-tester. He ate most of them without any qualms, but this final one was the favorite. It's mine too since it gets him full of extra veggies and it's a pretty easy recipe without a ton of extra ingredients.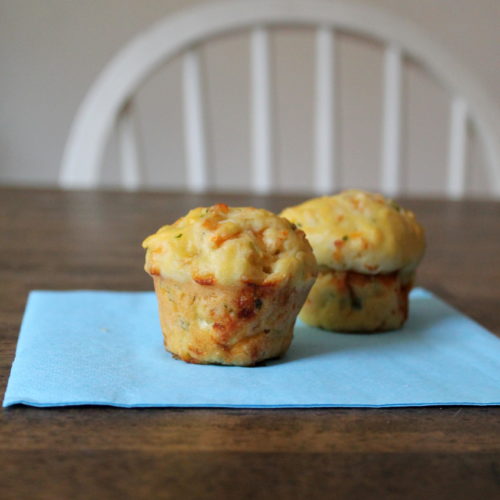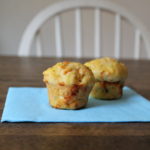 Healthy Vegetable Muffins for Toddlers
Ingredients
1 medium  about 1 cup zucchini, grated and drained
1-2 medium  about 1 cup carrots, grated
1 very small head broccoli about 1/2 cup, grated
1 cup  grated cheddar cheese
1/2 cup  milk
1/4 cup plain greek yogurt
1/4 cup olive oil
2  Eggs
2 cups  whole wheat flour
3  teaspoon baking powder
1/2 teaspoon salt
Instructions
Preheat the oven to 350 degrees.

Place the zucchini, carrots, and broccoli into a large mixing bowl. Add the cheese, milk, yogurt, olive oil and egg and stir until just combined, set aside.

Sift the flour, baking powder, and salt together in a small bowl.

Slowly add the flour mix to the wet ingredients and fold in gently, until just combined.

Grease a mini muffin tray with oil or butter. Spoon the mixture, into the tin until just full.  Bake for 20-25 mins.
Recipe Notes
Be careful not to over stir the mixture. The final batter should still be lumpy.
You can swap most vegetables for the 1/2 cup of broccoli and receive similar results. We have tried peas, asparagus, and wilted spinach.
Similar Posts: