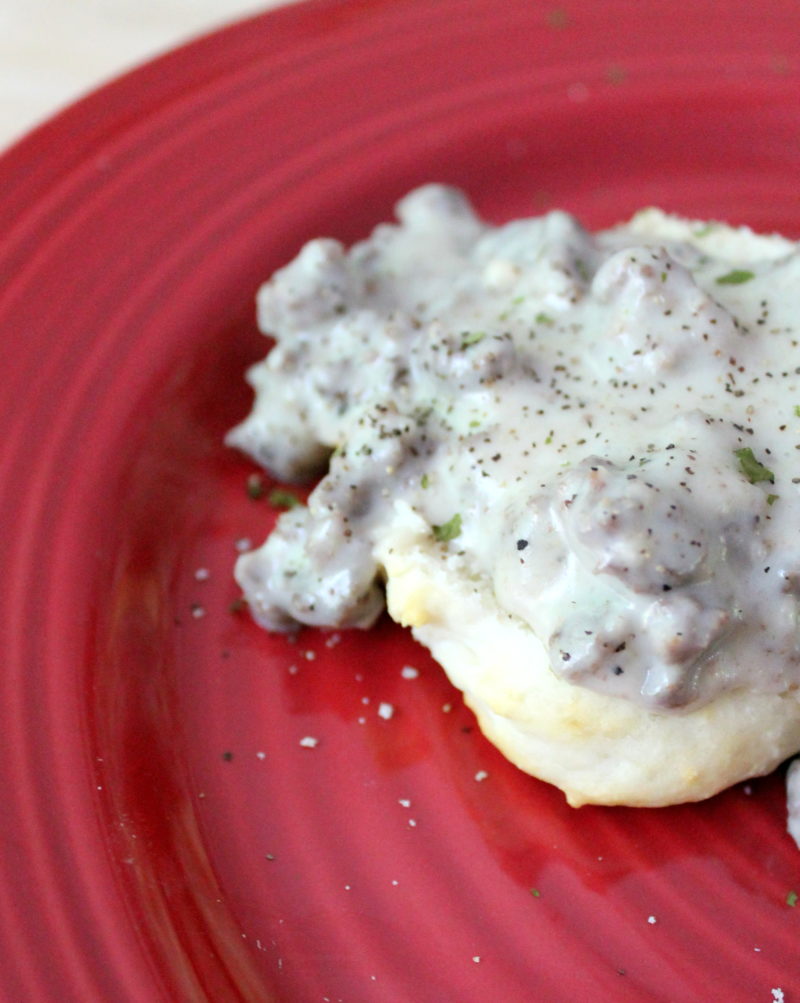 Oh you guys, it has been raining here for daaayyysss.
We are finding it hard to get motivated to do much. I mean don't get me wrong I love a good rainy day, but a whole string of them after the never-ending winter that we had? Not so much. I just want a day or two to get outside and have a good time in the dirt. Yes, the dirt. Bring on the gardening tasks, please!
At least this weather makes for good cooking weather. A little chill in the air is just the right excuse to start up the stove and make some homemade buttermilk biscuits. Then once those are done why not slather them with some homestyle venison sausage gravy? Make a spring vegetable hash as a side, maybe throw some eggs on top, over-easy, of course, and call it dinner.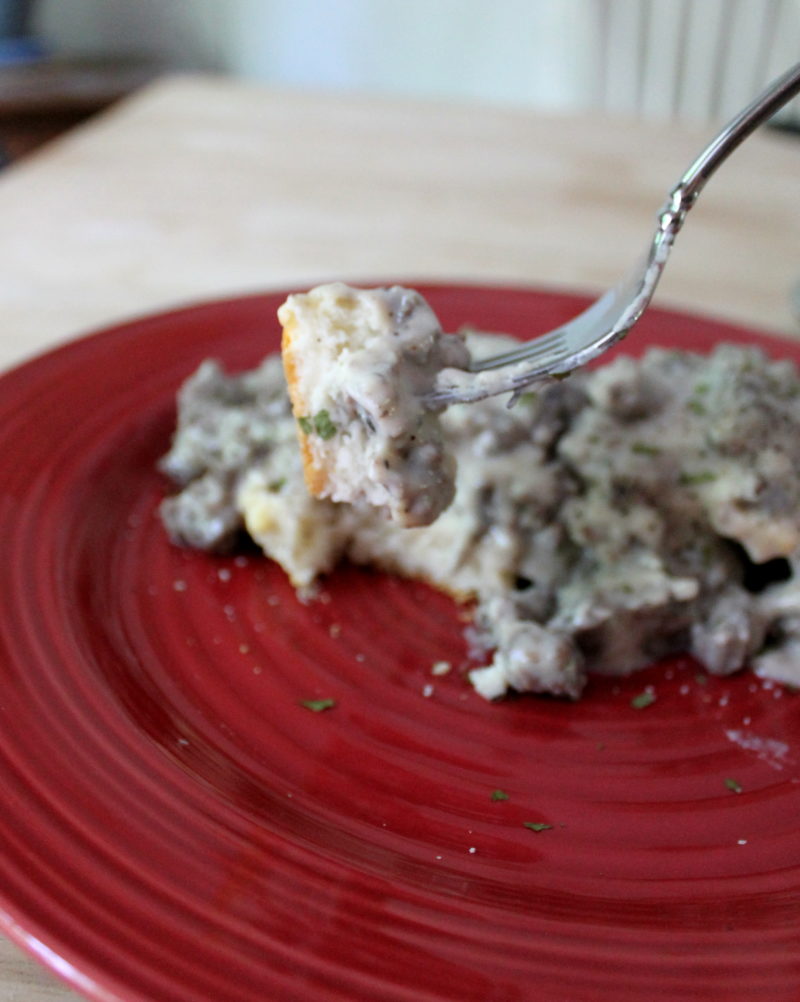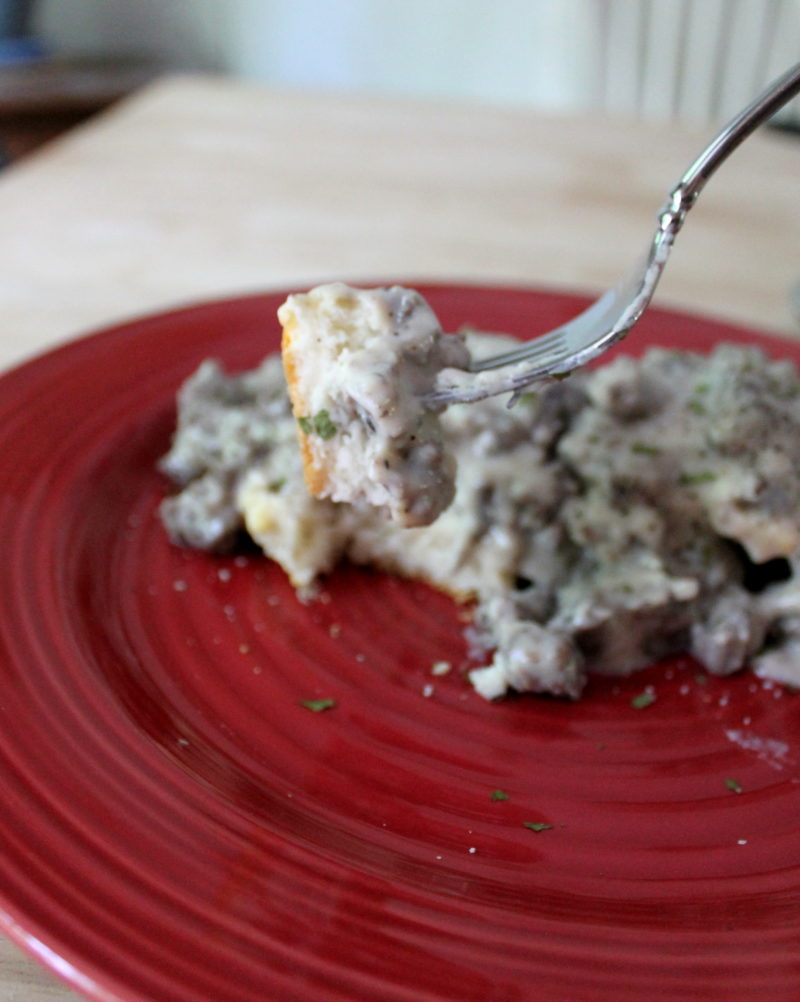 Who said you couldn't have breakfast for dinner? I think sausage gravy is always a good dinner option, and Chuck agrees. It's one of his favorites, after all. He would suggest of course, that if you're trying to keep it low carb, as many are these days, that you try it with a country fried steak instead of biscuits. Now that is really his favorite, but biscuits are a close second.
Need some help perfecting your venison sausage? Check out my Venison Breakfast Sausage post.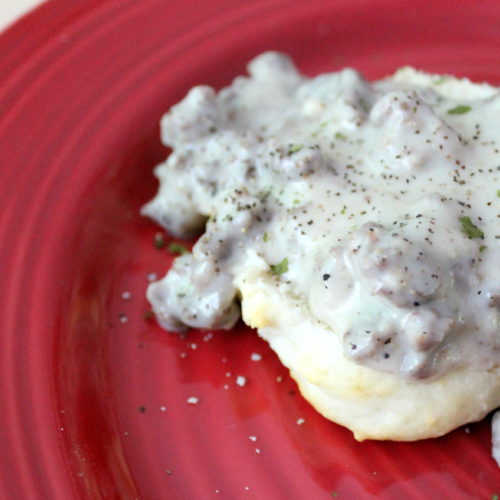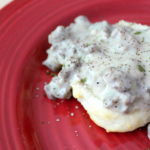 Homestyle Venison Sausage Gravy
Ingredients
1 pound breakfast sausage hot or mild
1 to 2 tablespoons of butter optional
1/3 cup all-purpose flour
3 to 4 cups whole milk more to taste
1/2 teaspoon seasoned salt
2 teaspoons freshly ground black pepper more to taste
Instructions
Brown the sausage in a large skillet, over medium-high heat until no longer pink. Reduce the heat to medium-low. If your sausage is very lean add 1-2 tablespoons of butter to the pan.

Sprinkle on half the flour over the sausage and stir well so that the sausage soaks it all up. Add the rest of the flower slowly, while stirring, until it is all incorporated. Cook it for another minute or so, until browned again.

Slowly pour in the milk, stirring constantly. A sauce should form. Stir in the salt and pepper. Continue to cook, until it thickens, about 8 to 10 minutes. When done the sauce should be very thick and creamy.

Adjust seasonings and serve immediately.
Similar Recipes: