If you're following me on instagram then you know I've been collecting a ton of ideas for using up greens, which this time of year are everywhere at the farmer's markets and CSA's. It was getting to be a lot so I decided to create a single page to help keep track of all these ideas.
Need more ideas for using up your CSA share? 
I know the title says 100 because that's my goal. I'm trying to add one idea a week until I run out (hopefully well after 100 ideas).
Many of these ideas are not exact recipes, but jumping off points to help you use up greens of all kinds. Feel free to swap out the greens for what you have on hand. Experiment and have fun, that's what cooking is all about!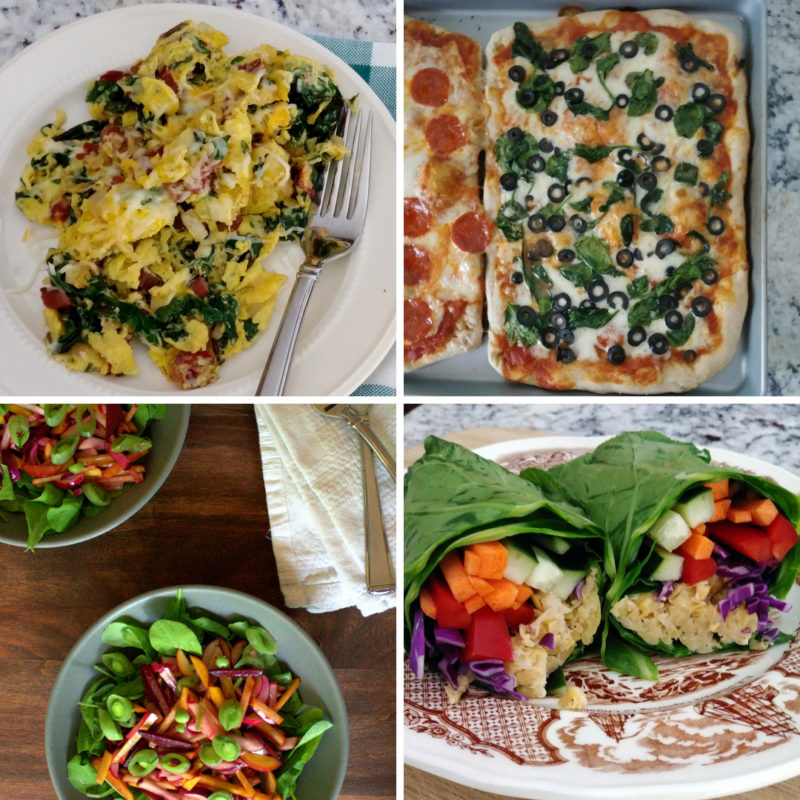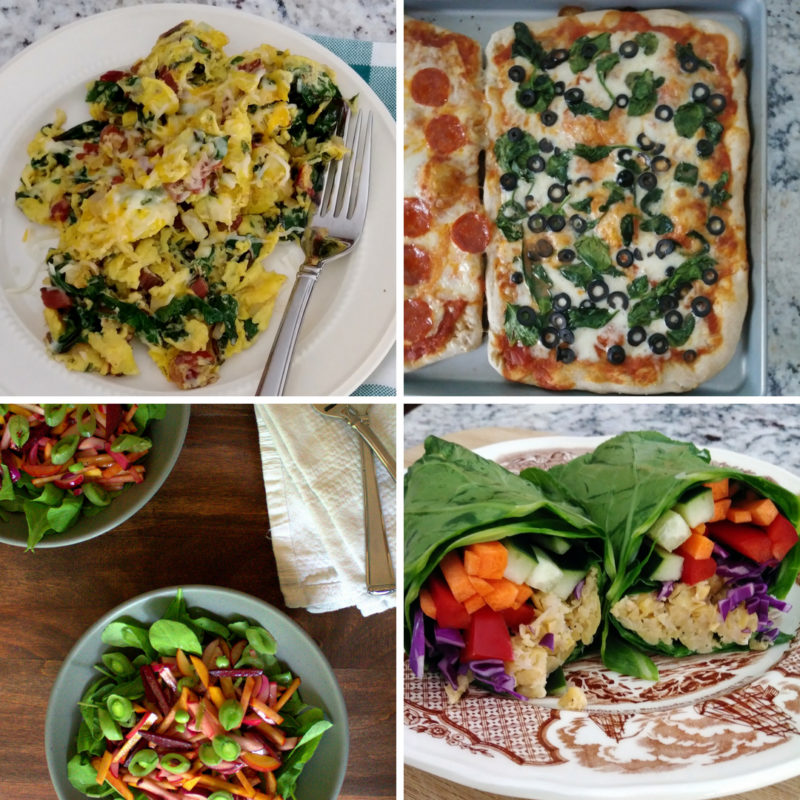 Pizza with spinach, garlic and black olives (No recipe – just give the spinach a quick saute with some garlic to wilt it)
Dandelion Greens with Double Garlic
Cream of Chicken & Wild Rice Soup w Pureed greens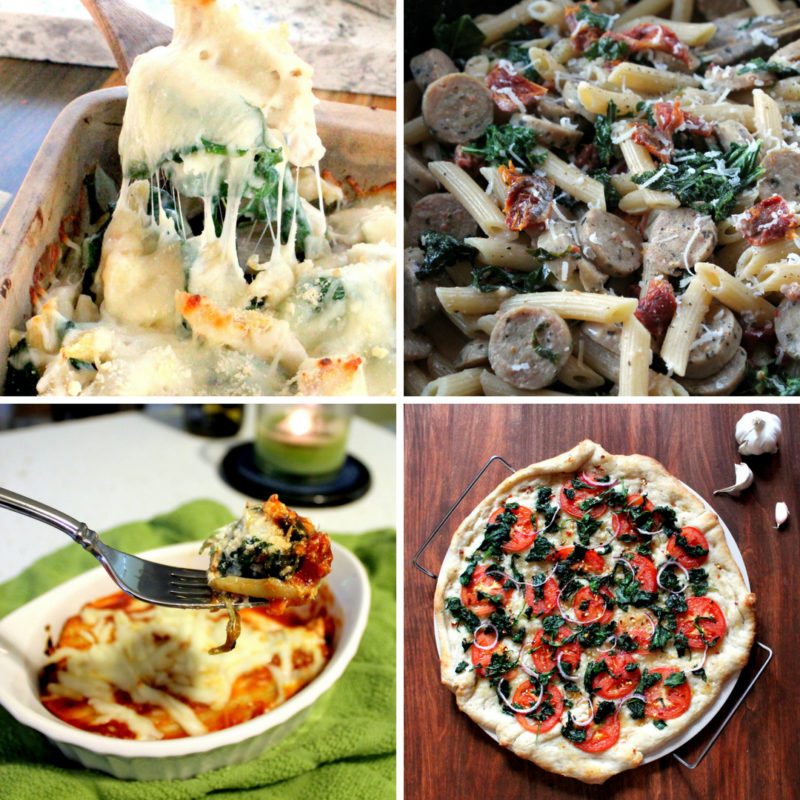 Spinach Artichoke and Chicken Casserole
Sausage, Kale, & Sun-Dried Tomato Pasta
Spinach & Chicken Stuffed Manicotti
Honey Chili Veggie Pizza with Lemon (Try it with kale)
More to come!