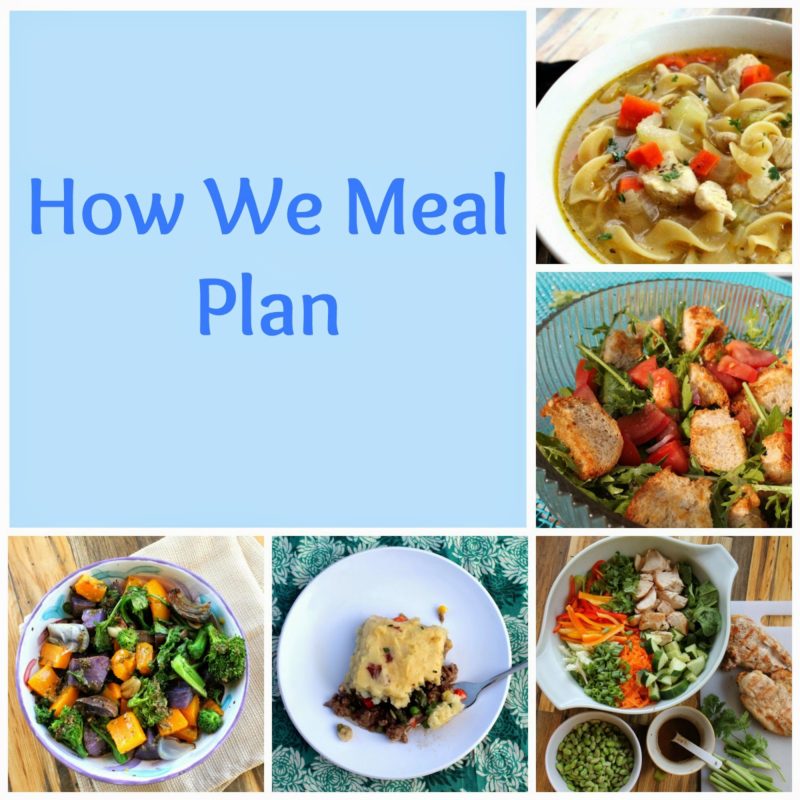 I have been planning meals for as long as I have even kind of lived on my own. I hate not knowing what to cook when I get home from work; especially this time of year when it's cold and dark, and incredibly hard to stay motivated to eat healthy. It also helps us save money and since we are officially on the house hunt that is a big deal.
There are a few basic steps to how I meal plan:
Check the fridge, freezer and pantry – what do we already have in the house?What needs to be eaten right away? etc.
Check the sales – I keep track of the basic prices of things like meat, produce and bread. If there is nothing good I might try to use up our freezer & pantry stock. I make a habit of buying things when they are "super-sale" and storing them for times when there are no sales or I have a special craving. Those items are typically whole chickens, turkey, and lamb. We haven't been buying beef lately because we have a large back stock of venison.
Plan the meals – what do we want to eat (based on 1 & 2) for breakfast lunch and dinner this week?
Check the recipes – I need to know all of the ingredients necessary to make each meal. It also helps to know how in depth the recipe is. If there is  a lot involved I know not to plan it on a day that's going to be tough at work. Being kind to yourself is incredibly important.
Compile the ingredient list – I usually skip this step now, but if you are new to meal planning write down every single item with the quantity of what you need for all of your meals.
Compile the Grocery List – Now I compare the ingredients that are on the ingredient list to what we have on hand. I cross those off and am left with just the groceries that we need for that week.
Here is a sample meal plan from last week:
Breakfasts
Egg Sandwiches & Fruit smoothies
Lunches
Leftovers, yogurt, cheese sticks, hummus & carrots, hummus sandwiches,
tuna
Snacks
Dinners
F – Homemade Pizza
Sat – Fridge Clean out (Finish all leftovers)
Sun – Roast Chicken