Did you survive? I know not everyone got all of last week off, however I did and getting up for work yesterday, aka the first Monday of the year was hard.
I persevered though and I have to say I'm a little excited to get back into the swing of things. I like routine, and I need that routine to make some new habits this year.
But we aren't here to talk about goals today though, we are taking a break from that to talk about my second favorite soup (this one is my favorite, yes I know they are basically the same).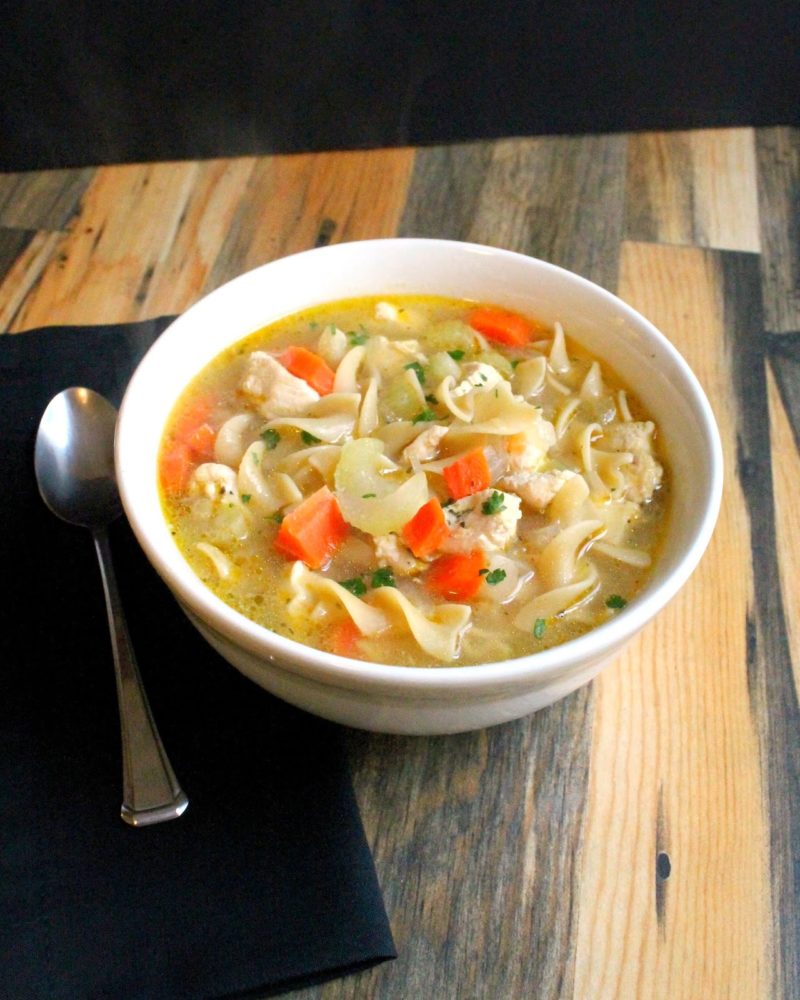 Chicken soup is one of the best things ever especially this time of year. It's not quite winter, but it's not quite fall still, meaning that its damp, muddy, cold, and it seams like there are a million little illnesses flying around. Soup is comforting, healing and so perfect for this time of year.
This is my favorite version of the classic. It's super quick and easy which makes it perfect for a weeknight meal, or a quick pick me up after a rough day. For me a delicious homey, and healthy soup followed by a steamy cup of peppermint tea is exactly thing to take away any stress.
I used whole wheat noodles to keep it clean, but regular egg noodles would work just fine as well. You could also use rotisserie or leftover cooked chicken as well, roughly 2 to 2 1/2 cups of shredded chicken will work  just fine, simple add it a minute or two after the egg noodles. If you do use store bought rotisserie chicken you may want to add any salt at the end because it can be high in salt content already.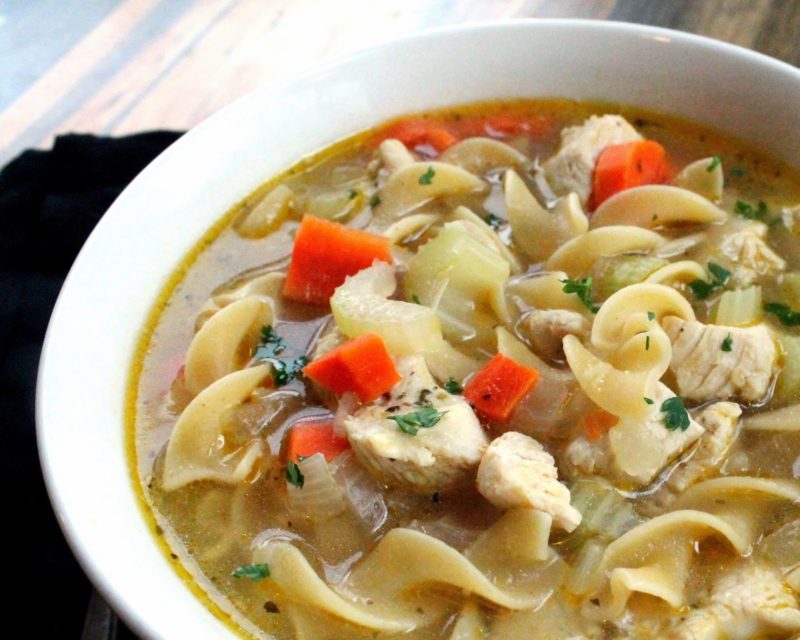 20 Minute Chicken Noodle Soup
Ingredients
1 tbsp olive oil
1 small onion, chopped
2 carrots, peeled and chopped
2 celery ribs, chopped
1 lb chicken cut into bite size pieces
1 tsp pepper
salt to taste
6 cups, low sodium chicken broth
½ lb whole wheat egg noodles
handful chopped parsley
Instructions
Heat the oil over medium high heat, add in the onion, carrots, celery and cook for 1 minute, until the onion becomes translucent.
Add in the chicken and continue to cook until it becomes opaque roughly another 2-3 minutes.
Stir in the broth and noodles and bring it to a simmer. Cook for 5-6 minutes or until the noodles are tender.
Stir in the parsley and adjust the seasonings before serving.
Similar Recipes: