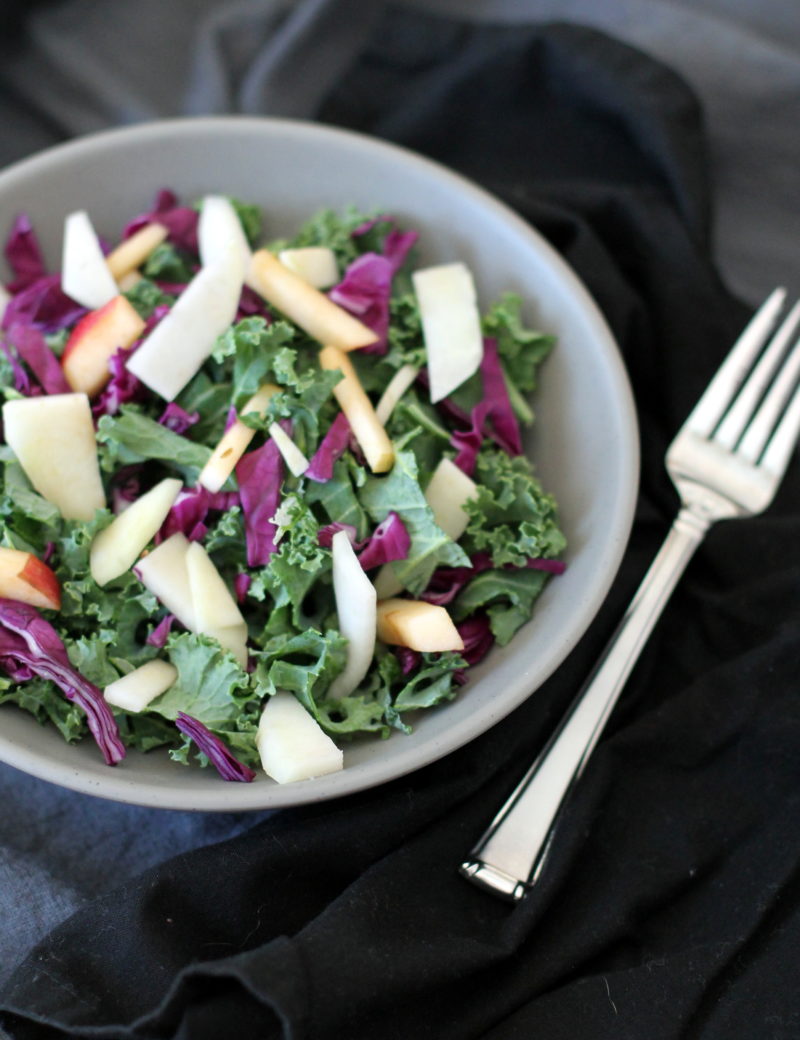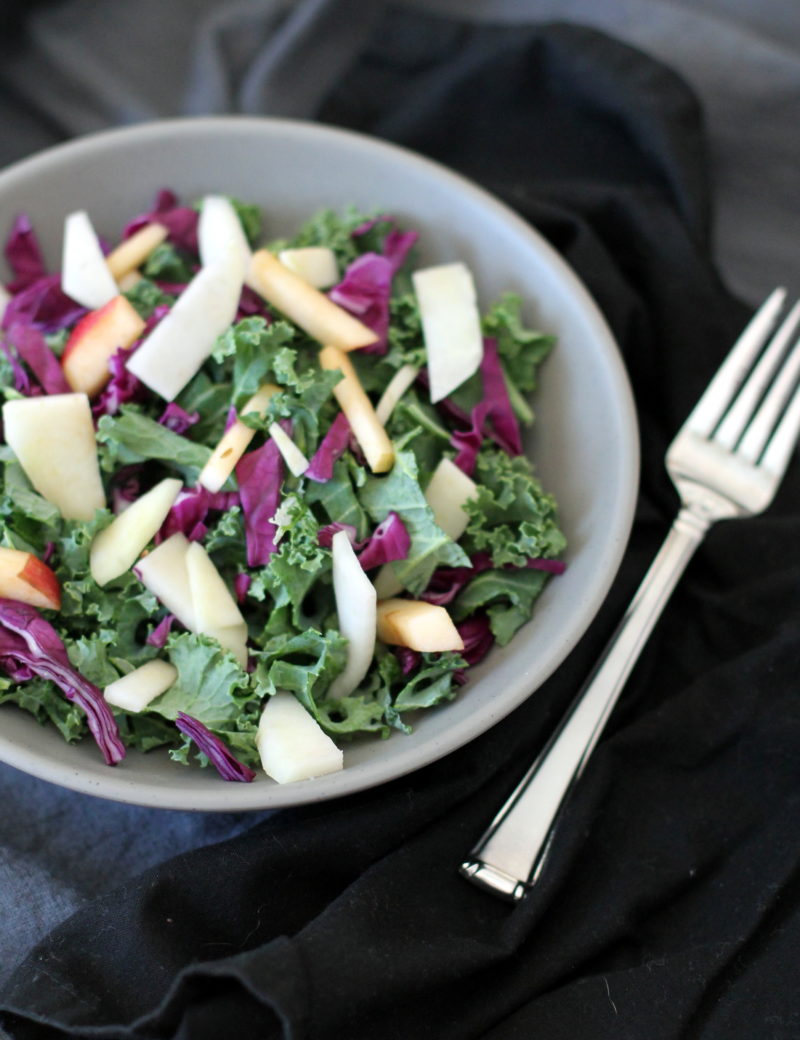 Winter is supposed to be drawing to a close around here, though the piles of snow hanging around may beg to differ. I love winter, and basically any excuse to curl up by a warm fire with a book, and a cup of tea, but I have to say, I'm pretty excited to start seeing some spring vegetables appearing at the farmer's markets again.
That doesn't mean I'm not going to celebrate the close of the season with some truly wintery recipes. Like this one for example. It's filled with winter hearty vegetables that can all be found at the winter market. If we are being honest, I'm impressed that our local farmers are able to supply so much in the depths of winter. With the use of greenhouses, they are able to supply an array of produce beyond typical storage crops like potatoes, carrots, and garlic. This salad is a great example of that, with the use of fresh kale, and kohlrabi.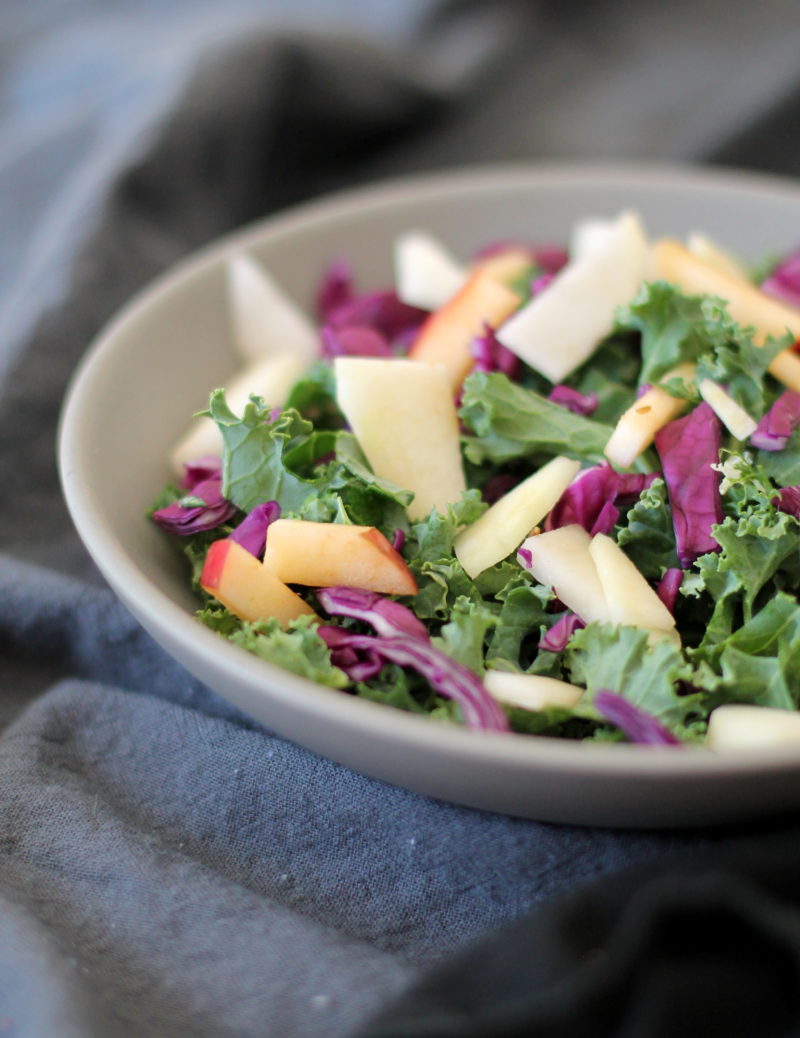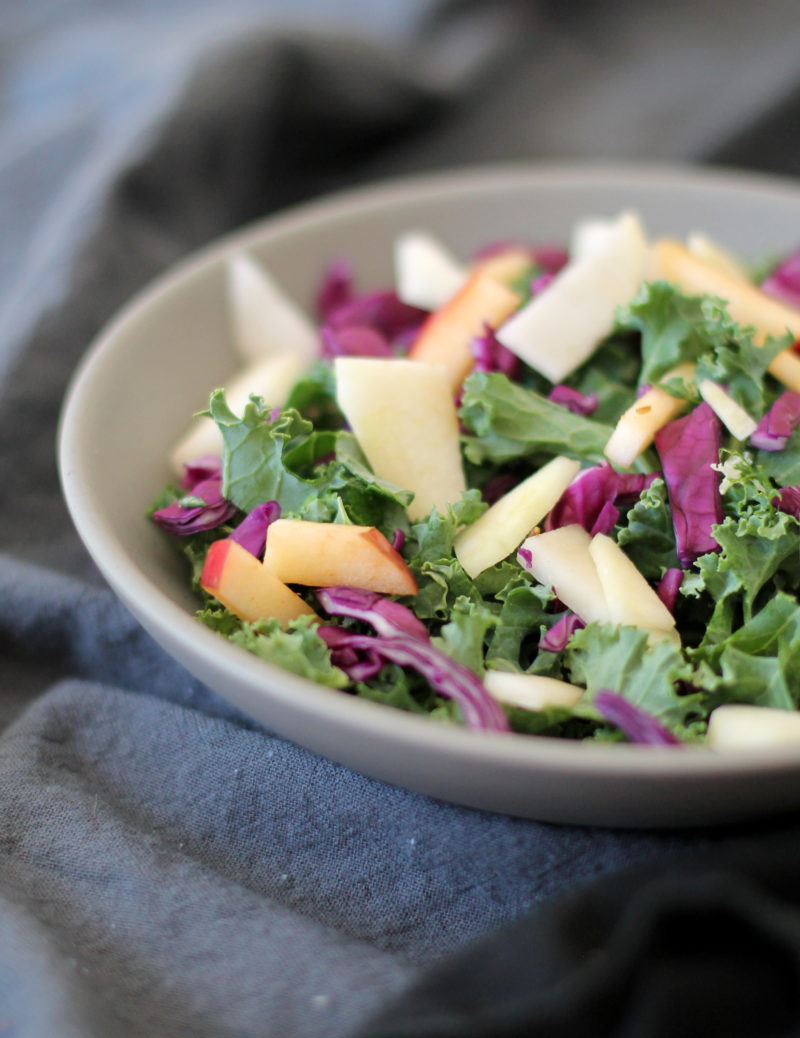 I was in fact inspired to create this salad when walking around the farmers market last weekend. I wanted to create something bright and fresh, but that I could somehow talk Chuck into also eating. You see, he is not a fan of kale, no matter how I prepare it. He is, however, a huge fan of cabbage and kohlrabi, and thus this salad was born. I tossed it with a really simple apple cider vinaigrette for myself, balsamic for him. Both dressings are winners on this salad.
I served this salad with braised pork shoulder and mashed potatoes. Again, it's super simple, but it was absolutely satisfying. The combination of hearty comfort food with this crunchy salad was perfect!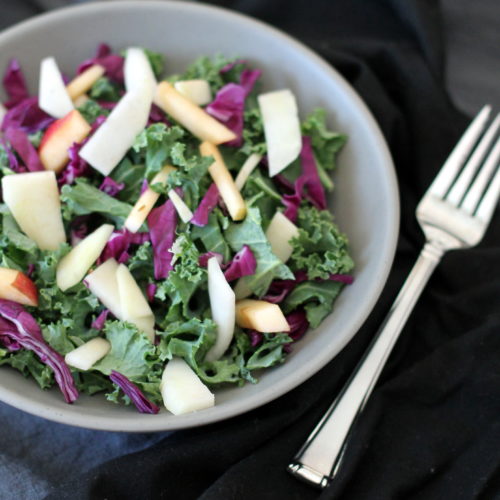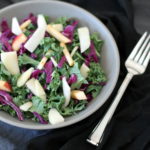 Kohlrabi and Kale Crunch Salad
Prep Time 15 minutes
Total Time 15 minutes
Ingredients
1 bunch kale stalks removed and leaves chopped
1/4 cup extra-virgin olive oil
1/4 teaspoon salt
1 small apple cored and chopped
½ a large kohlrabi peeled and chopped
1/4 cup red cabbage chopped
1 tablespoon apple cider vinegar
1 tablespoons pure maple syrup
Instructions
In large serving bowl, add the kale, a drizzle of oil (less than a tablespoon) and a little kosher salt. Massage until the kale starts to soften and wilt, 2 to 3 minutes.

Add the apples, kohlrabi and cabbage.

In a small bowl combine the rest of the oil, apple cider, and maple. Whisk until well blended. Drizzle over the top of the salad and toss well to coat.

Serve immediately.
Similar Recipes: