Minestrone soup is easily one of my most favorite soups. I love the variants of flavor and texture that come from all the different vegetables. I also love that it can easily be adapted to the season.
Way back when in high school I started working at a pizzeria in town. It was a family run place with an older set of parents and their grown kids who came in to help out periodically. The parents were born in Italy and came to America as adults, so they knew how to make some good Italian food. I ran the phones and register. It sticks out in my memory as one of my favorite jobs, and not just because I was able to eat unlimited quantities of pizza. I learned a lot about cooking there too.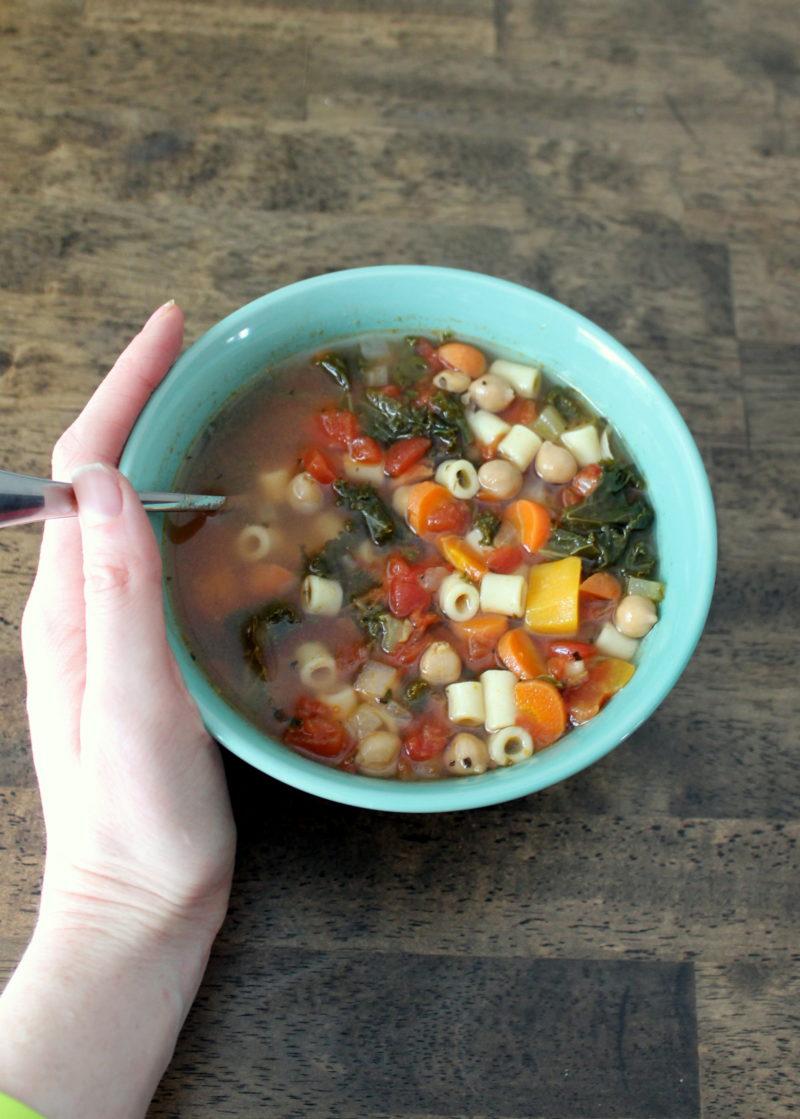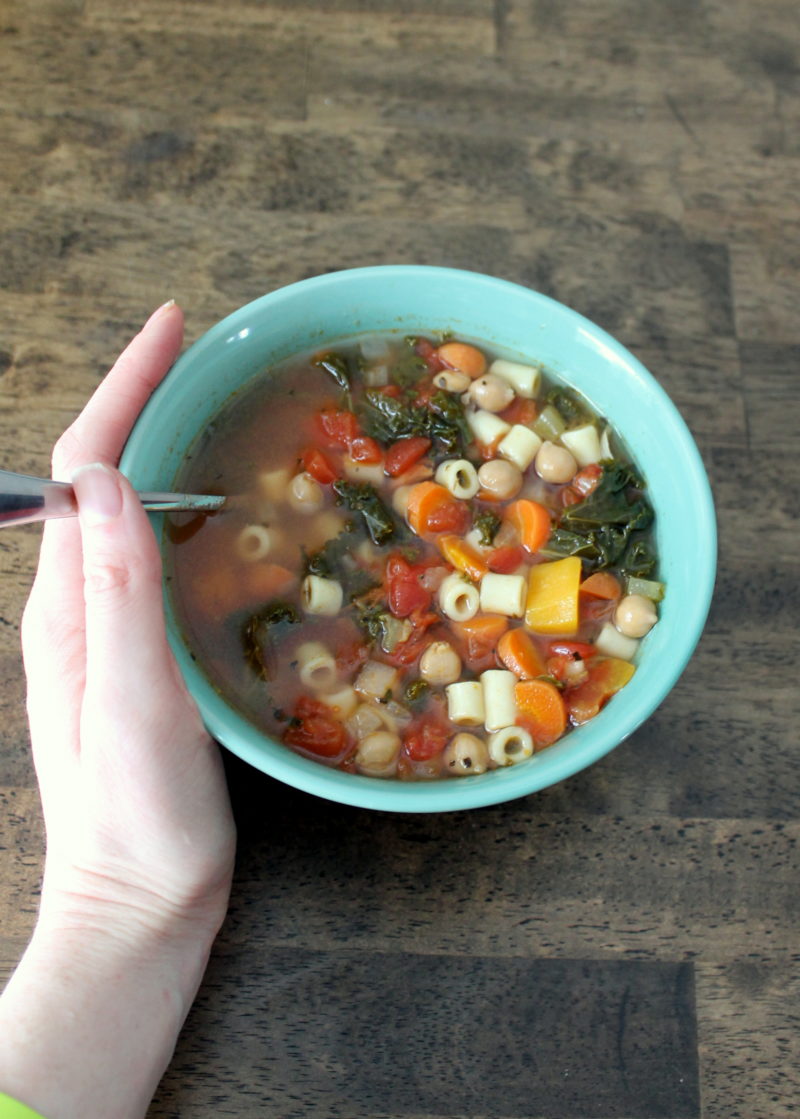 Nona, the mother would make a big dinner every single night for the family and staff. We would all sit at a big table in the dining room and eat between customers (it was mostly a take-out place so this wasn't a big deal). Every single night she would serve a different main dish, but always also a fresh salad and minestrone soup.
There was no exact recipe for the minestrone. Nona used whatever vegetables she had on hand, and probably some of the leftover soup from the day before if there was any and tossed it all up in a light broth. This is how I learned to make minestrone, and how I continue to make it today.
Nona, of course, would never think of using kale, or butternut squash in her soup. Mostly, because of her husband, Leo would never in a million years consider those real vegetables. I supposed this is one of those cases of old dogs and new tricks. I think if he had given it a shot he would have liked it. Just like you will.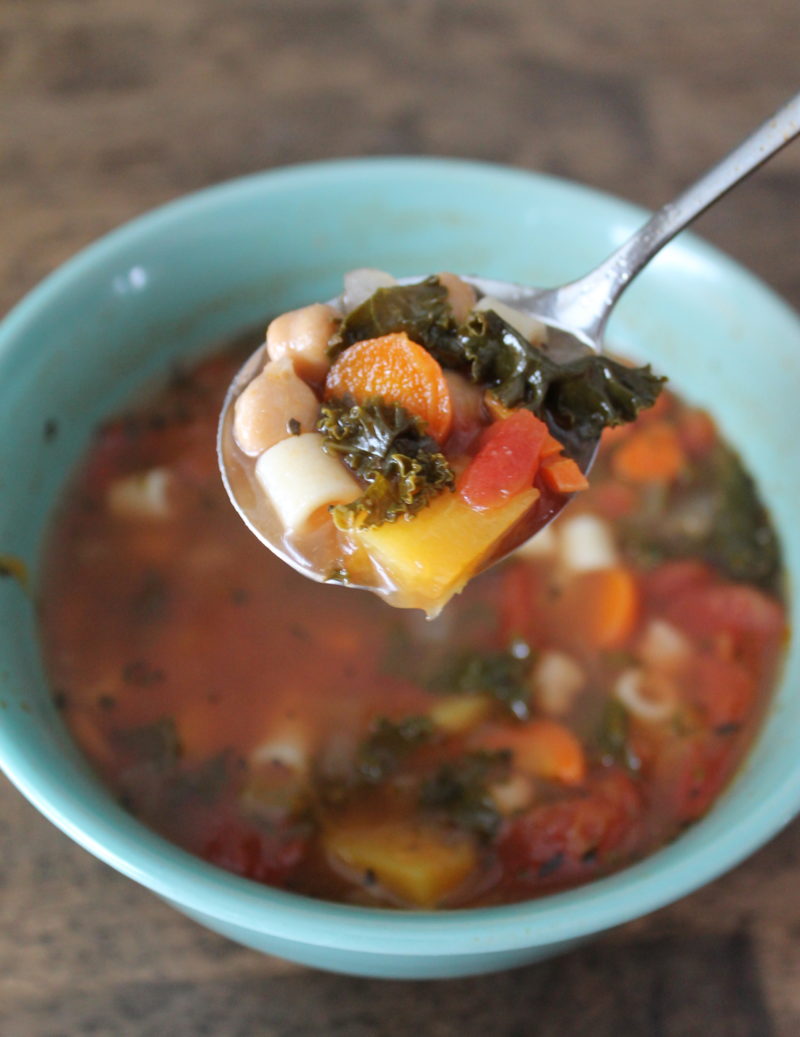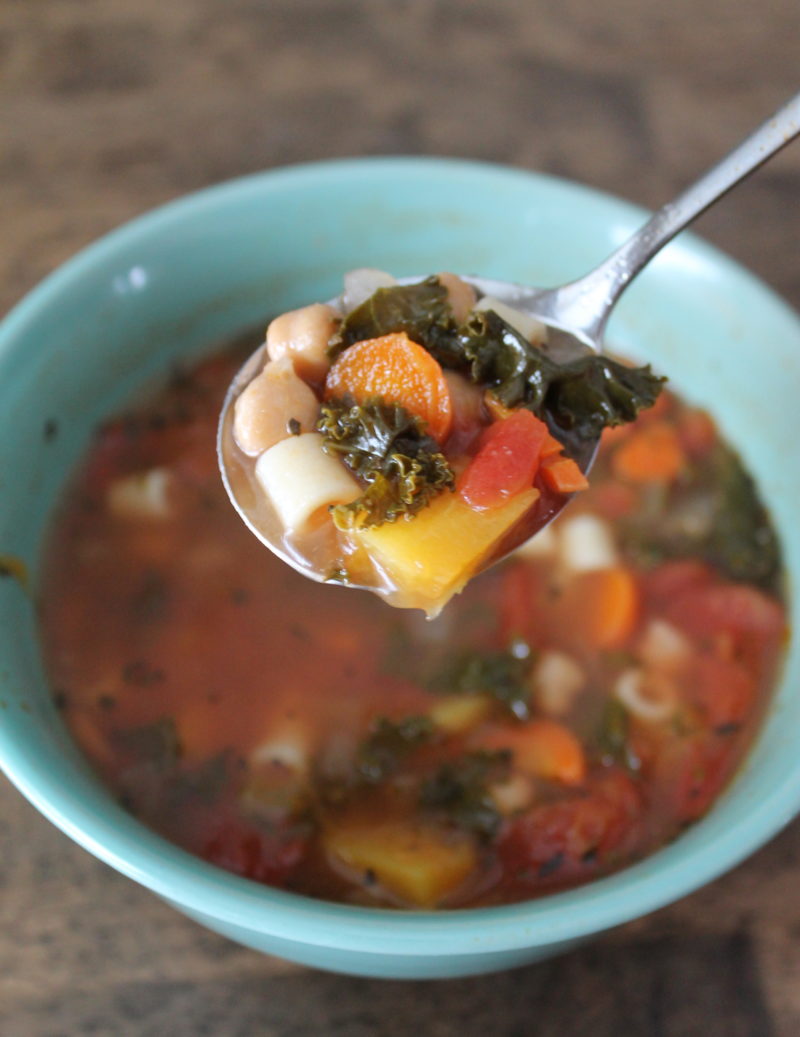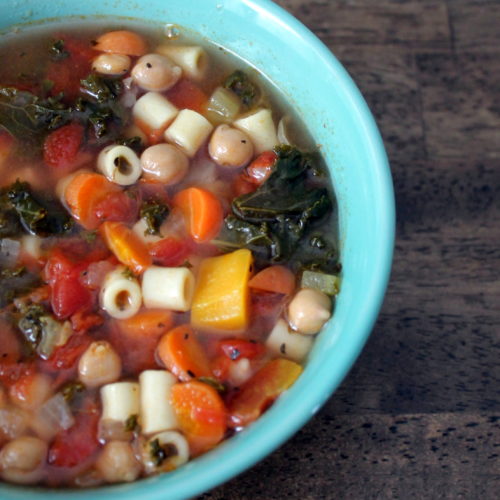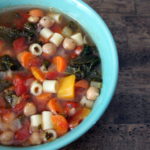 Winter Minestrone Soup
Ingredients
2 tablespoons olive oil
1 small onion chopped
2 medium carrots peeled and chopped
2 celery stalks chopped
2 cloves garlic crushed
1 teaspoon dried basil
1 teaspoon oregano
½ teaspoon rosemary
½ teaspoon thyme
1 14 1/2-ounce can diced tomatoes in juice
1/2 pound kale stems trimmed, leaves coarsely chopped
1 15-ounce can chickpeas, drained and rinsed
2 cups chopped butternut squash
4 cups vegetable broth plus more if desired
Salt and pepper to taste
1 lb ditalini pasta prepared according to package instructions
Instructions
Heat the oil over medium heat in a large, heavy stockpot or Dutch oven.

Add the onion, carrots, celery, and garlic. Sauté, until fragrant, about 3 to 4 minutes.

Stir in the basil, oregano, rosemary, and thyme. Cook for another minute.

Add the tomatoes, kale, chickpeas, butternut squash and broth. Bring to a boil, then reduce the heat and simmer until everything is cooked through about 10 minutes.

Adjust seasonings and serve immediately.
Similar Recipes: