One of the most basic things about good cooking is learning to cook with fresh food. So, what about shopping for and finding that fresh food? If you don't have a thriving garden of your own you might find yourself strolling through the farmers market, one of the few places where it's easy to get the freshest produce straight from the source.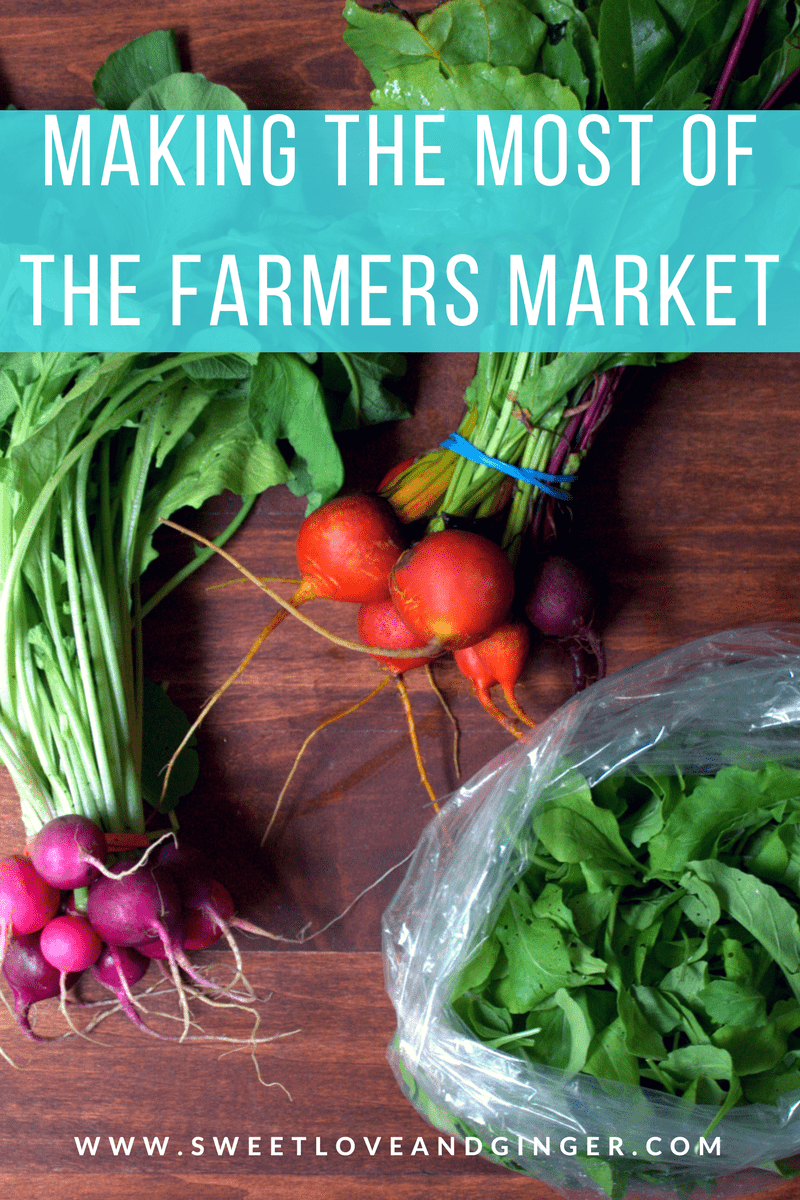 I love the farmers market, with its rows of stalls lined with a beautiful rainbow of produce. Somehow the produce available at my local farmers market always seems to look better than anything I've ever seen, even from the previous week. It's easy to get overwhelmed and end up buying everything, only for it to go to waste for lack of a plan. Alternatively, I've also left with almost nothing because I can't figure out what I want. I know that I am not the only one who's had these experiences, so I thought it would be good to tell you how I've learned to successfully handle the farmers market.
Start Early
A good farmers market is a popular place, and often the best stuff gets sold out fast. This is especially true of things like fish. Know you want to pick up some fresh seafood for dinner, then make sure you get there early and hit the fish stall first.  If you have introverted tendencies like me you can also get overwhelmed just by the crush of people and lose sight of your goal. Going early is best to avoid both of these problems.  If there's nothing, in particular, you are looking for, and just want some fresh veggies, it's possible to avoid the crowds by going late. You may not get the same selection, but you might also score a last minute deal as vendors are packing up (don't ask for it though, be considerate).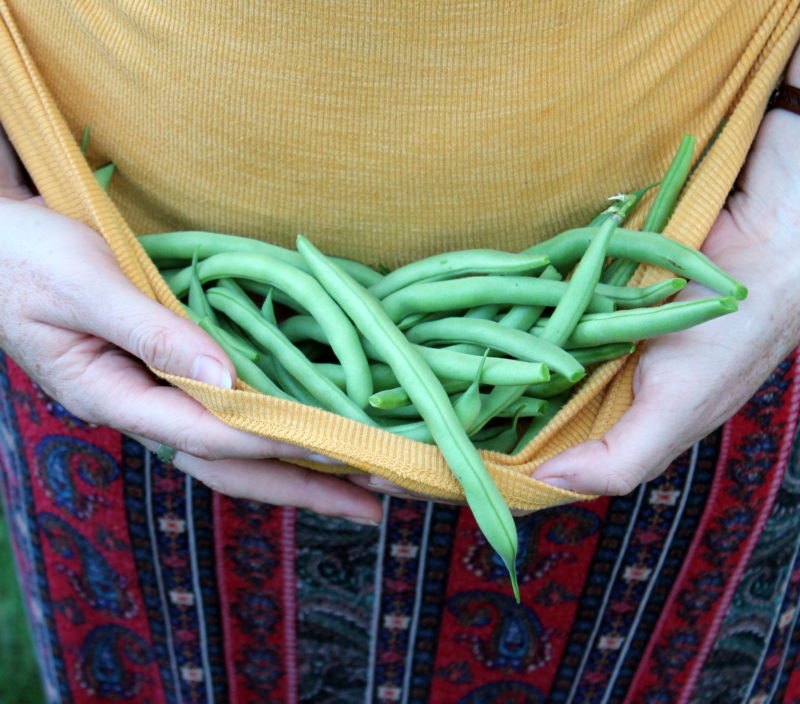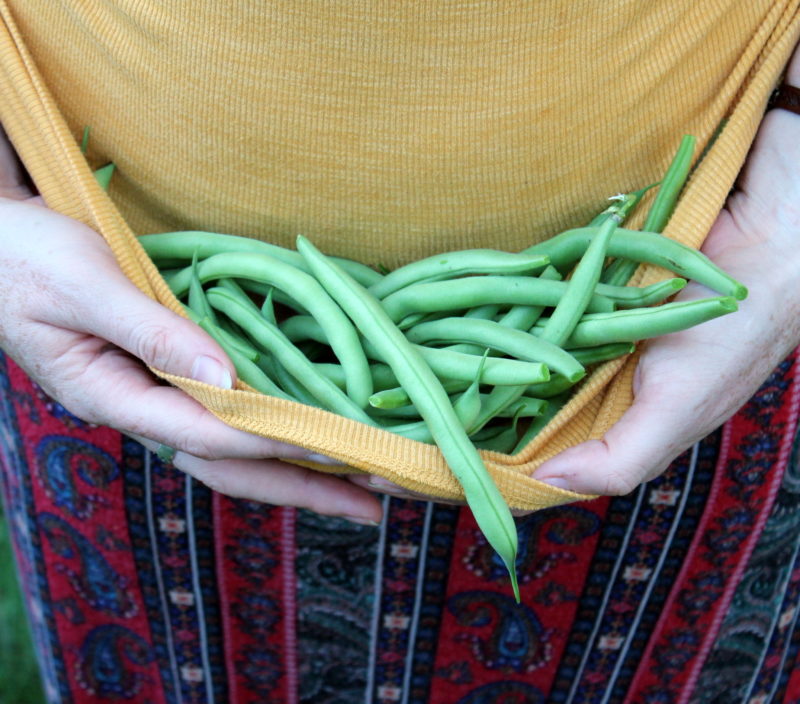 Know What to Bring
Farmers markets are typically outside so not only should you prepare for the weather, but remember a few other market staples. Small bills and even change are good to have. Most vendors won't take cards, plus it's faster and easier to simply hand them the 50 cents or $3 in cash grab your veg and move on. Additionally bringing a nice big bag or small bags is really a must. You need a way to carry all these beautiful veggies, that will probably still be whole (carrots with carrot tops, beets with their greens), so a large bag is great. I also really like to have smaller produce bags to drop things like peaches or grapes into to help keep things organized.
Know what's in Season
This may take a bit of time to get used to, but knowing whats in season can be very helpful. Not only will you save money, but meal planning will be much easier. Often times I will see apples all year round, but we all know apples are in season in fall, that means that those available in the middle of spring have been sitting in storage for months and are probably nope mealy. Having a general idea of whats in season can also help in planning a head. Knowing that asparagus might just be past its prime lets you know that you may need a backup for that asparagus tart you planned to make. Maybe you can replace it with another veggie that's more available at that time of the season.
Meal Plan Before you Go
I like to have a rough idea of our meals for the week. I consider what we already have, what's in the garden and whats in season. I also have a few alternates in case I don't see the product I need. Under this I make a list of the must have items and bring the whole thing with me. It really helps to keep me on track and not end up overwhelmed. Of course, it's not set in stone, sometimes there's something really beautiful and I just have to buy it, but having that list does help.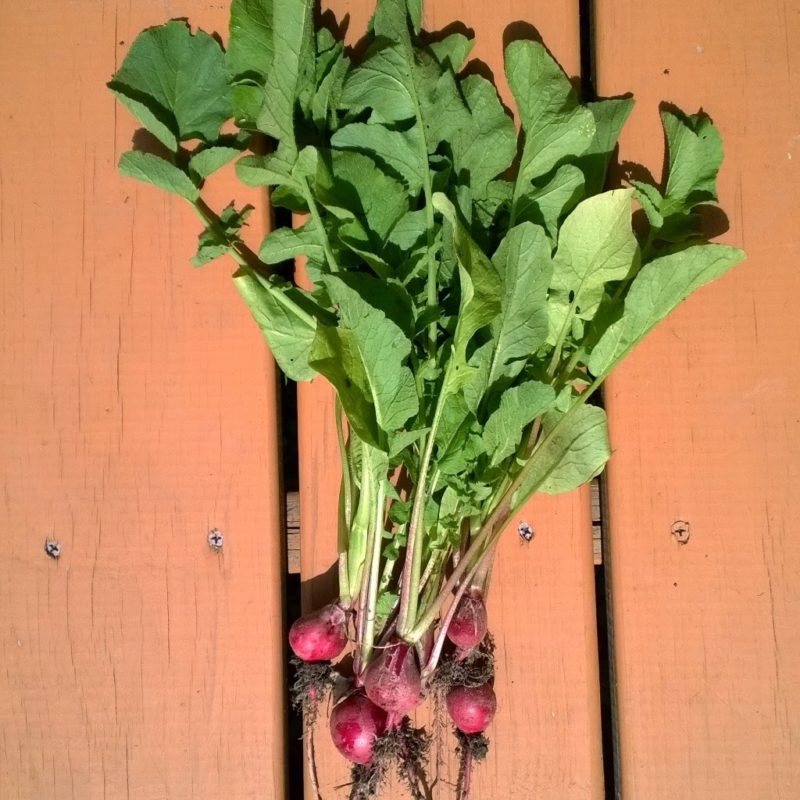 Try to Use the Whole Food
When you are buying from a market you will probably get many more whole vegetables. It's very worth it to try out new recipes using the odds and ends that you would otherwise think to use. Try making sauteing radish greens with garlic as a side, with dinner. Don't be afraid of the dirt that comes on many vegetables. It washes off pretty easily.
Not all Produce is Picture Perfect
Sometimes the best tasting tomato is, in fact, the ugliest. Usually, the sweetest squash is not the biggest one on the table. Green beans should snap between your fingers and summer squash is perfectly ripe when the skin is not glossy and difficult to pierce with your fingernail. There are a million little tricks to learn, and it takes time, but it's totally worth it.
Don't Go Crazy
On your first couple trips, it may not be wise to tackle canning a bushel of anything. Like wise trying out 10 new recipes with your amazing finds may not be feasible either. Try just picking up the same vegetables you typically enjoy from the grocery store and make a recipe you are comfortable with to start. As you get used to working with the markets and whole produce then start to tackle some of these more involved tasks.
Talk to the Farmers
They know their wares. They can tell you things you never knew, and often they are happy to discuss them with you. The market is the one place that you will have direct access to the farmers, use it to your advantage. I have gotten some of the best recipe ideas from talking with these folks.